Hardware
Published on September 29th, 2019 | by James Wright
Alcatel 3T 10 Tablet Review
Summary: Alcatel 3T 10 Tablet is an affordable smart device that is ideal for kids and families.
The new Alcatel 3T 10 Tablet that is released in conjunction with Telstra is an affordable priced 10-inch smart device and while it cannot compare with high-end models from Apple or Samsung, it's ideal for surfing the net, watching movies and general usage such as accessing social media or Google docs.
The Alcatel 3T 10 is also powered by Android 9.0 Pie plus it comes with Google Assistant pre-installed. Google Assistant is great for asking the tablet questions, playing music and even controlling smart home devices like lights or even kettles if they are connected to a smart plug.
Like more expensive smartphones, the Alcatel 3T 10 even features face unlock that allows you to unlock the product by just your face which is a clever feature thanks to its a 30 degree detection radius and 106 key points to make recognition quite fast. With that said, it actually works quite well… although does struggle in low-light.
The Alcatel 3T 10 Audio Station is a highly sophisticated 2-in-1 Tablet and speaker. The feature-rich, versatile device, is definitely an attractive option for Australians looking for a tablet that provides voice recognition, movies for the kids, and total hands free control for a busy household.
– Sam Skontos, Regional Managing Director, Alcatel Mobile
If you're a gamer, you would need to look elsewhere due to the specs, however casual gaming works fine.  Another area where this particular model shines is with the included audio station that extensively produces better audio and smooth bass than its in-built speakers and is considerably louder! As a result, the other thing that the Alcatel 3T 10 Tablet does well… is music… and the station also serves as a stand which is great. The price of the Alcatel 3T 10, including the bonus audio station is $324 (September 2019), however plans are also available though Telstra.
The tablet weighs just 440 grams and measures at 260×156.6×8.95mm which overall, makes it a lightweight product and is good for chilling on the couch. In terms of hardware specifications, the Alcatel 3T 10 Tablet is powered by a 1.28Ghz quad-core Mediatech MT-8765b processor with 2 GB RAM and 16GB storage. You can add additional storage with a microSD card of up to 128GB.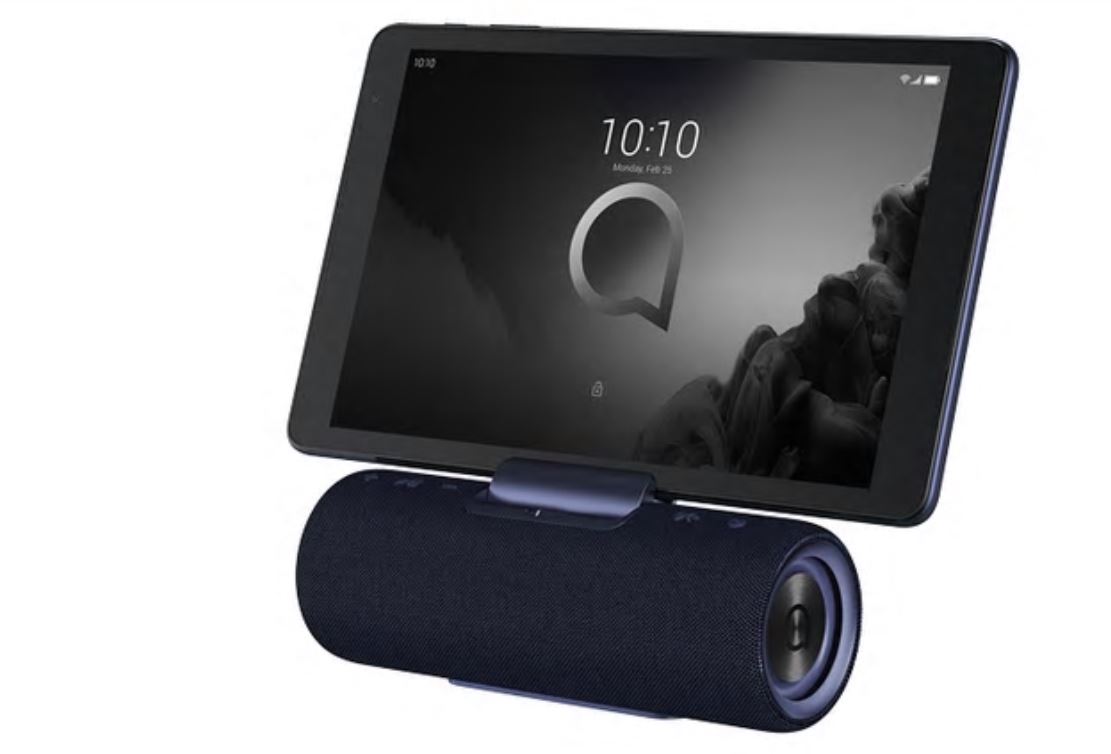 While it is on the lower end of the spectrum in terms of CPU and RAM, it does come with a large 10" HD+ screen that boasts a resolution of 1280 x 800. The screen is good, however as a reviewer, I have been spoiled with those high-end tablets and in terms of responsiveness, it is a little lacking at times. Nonetheless, the text on the screen was clear and colours were vibrant but outside on a bright day, you will have problems seeing the screen.
Furthermore, the Alcatel 3T 10 Tablet comes with a 2 megapixel rear camera with an aperture of F/2.8. Sure it's a little basic but good for video calls and kids. The battery is decent at 4080 mAh and according to Alcatel gives you the user 4.5 hours of video and 670 hours of standby time or 8-hours with general use. The additional audio station comes with a 2000 mAh battery that offers up to 7 hours of music playback and measures at 185 x 67mm. Both are also perfect for traveling.
While we could run a plethora of benchmarks on the Alcatel 3T 10, we purposely chose not to because this device is not about power but rather, an affordable alternative for users. Sure it does take a little time to power-up, however once powered, it was responsive with good load times and overall app management.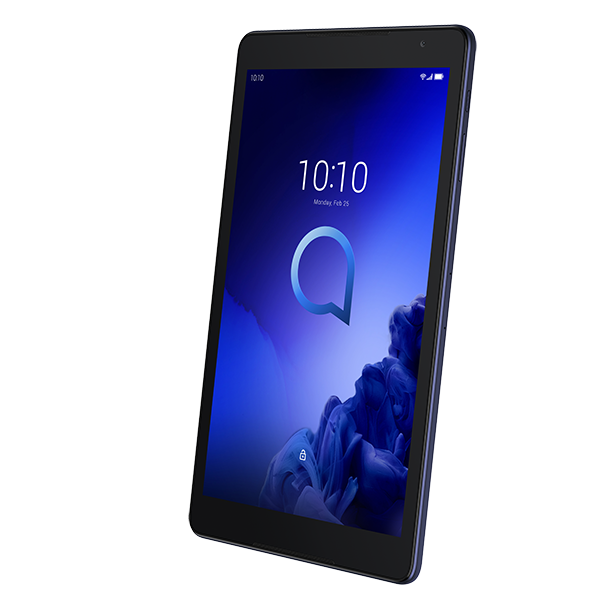 Final Thoughts?
In the end, it's a cruisy little tablet for those wanting to chill out in front of the TV, whether reading e-books, accessing social media or watching videos in bed. The highlight for us was the audio station that is a great little accompanying Bluetooth device that really enhances the audio capabilities of the Alcatel 3T 10 Tablet. While the screen could be more responsive, it does the job and more importantly, an affordable priced smart tablet.
The Alcatel 3T10 Tablet is available via Telstra on a plan https://www.telstra.com.au/tablets/tablets-on-a-plan/alcatel-3t10 for just $9 over 36 months, or $13.50 a month over 24 months.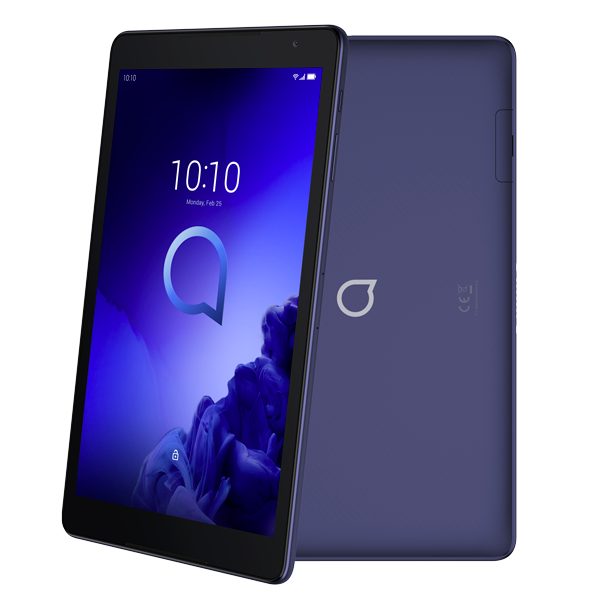 Key Specifications
Tablet
10" IPS 800 x 1280 pixels
2MP Front and Rear Cameras (Interpolated to 5MP), 2P lens
Video capture: 720p @30fps
2GB RAM +16GB ROM and supports MicroSD card up to 128GB
Quad-core Processor
Voice Recognition
2 Audio Speakers
Android 9 Pie
4080mAh Battery providing up to 8 hours of use
Weight 455 grams
3 microphones
Noise cancellation
3.5mm jack (built-in)
Google Assistant
4G
Face Key
Accelerometer and GPS
Bluetooth Speaker
INTERFACE Micro USB
LED charging indicator
Pogo-pin (8 pieces)
Supports 5V1A 3.5mm Audio Jack (AUX IN)
Speaker 2000mAh Battery
2*5W (Dual Speaker)
Up to 7 hours battery time
Micro USB
Weight 413 grams