Games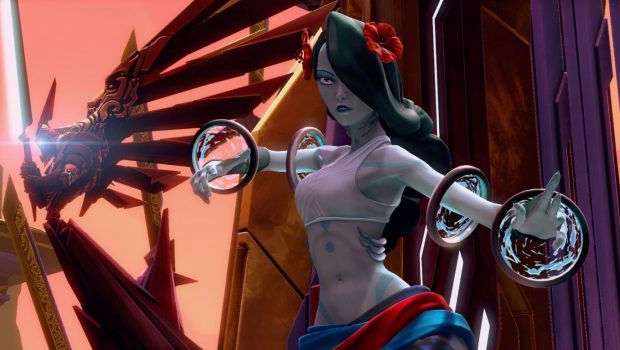 Published on May 25th, 2016 | by admin
Alani Joins Battleborn As The 26th Hero
Today, 2K and Gearbox Software began rolling out the first of many free post-launch updates for Battleborn with an all-new hero – Alani. They also revealed the next DLC hero, all in celebration of the launch of the water-bending warrior monk, Alani. 
Alani – the first of five free new heroes coming to Battleborn – is available early starting today on all platforms for Digital Deluxe owners, Season Pass holders, and folks that played in the PlayStation 4 Open Beta. She will be available for everyone else to unlock for free starting May 31. The more damage Alani dishes out with her water-based attacks, the more she can heal her allies. Get a first-look at her in action in two new gameplay videos, which you can download or embed using the links below.
But, Alani is just the beginning. There are four more free DLC heroes in the works, including Pendles, the 27th Battleborn! Pendles might just be the weirdest Battleborn yet – he's a high-top sneaker-wearing snake-man assassin. That is to say, he's quite literally a cold-blooded killer. Get a first-look at Pendles and learn more about his gameplay and release timing in the official blog post announcement linked below.
Battleborn is rated 'M' in Australia and New Zealand and is available now worldwide on PS4, Xbox One and PC.