Events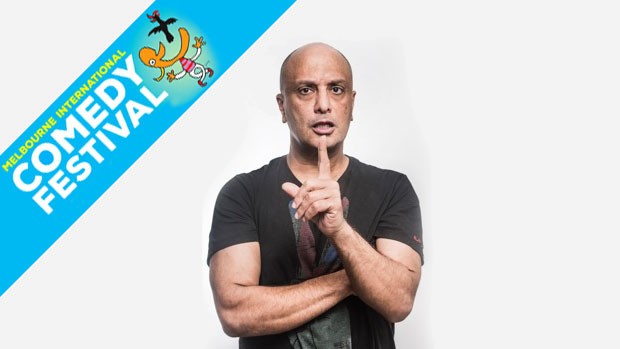 Published on April 7th, 2016 | by Andrew Bistak
Akmal Review (MICF 2016)
Summary: Akmal once again delivers with the laughs at the Melbourne International Comedy Festival!
Currently performing at the Athenaeum Theatre (5 to 17 April) for the 2016 Melbourne International Comedy Festival, our favourite Egyptian Australian comedian returns as he sets the laughs loose on the audience that had us smiling, laughing and even crying from his quirky comedy. As usual, Akmal doesn't hold back when it comes to comedy as he discloses to the audience what it means being a man of Middle Eastern decent in Australia to a colourful look at Australian society which had the entire Athenaeum in hysterics.
Akmal even discloses this time on I'm a Celebrity Get Me Out Of Here, adding that he had no idea what he was getting involved in, adding that the pay cheque did help in making up his mind. However he colourfully adds that Reality TV is sadistic, especially the person who created I'm a Celebrity Get Me Out Of Here with Akmal choosing some colourful words to describe the creator. He laughingly adds that when he was being slowly lowered into fish offal, not only was he embarrassed but he pictured his mother talking to him as an 11-year old boy with her words of wisdom that he needs to study hard.
Another amusing feature of Akmal is the amusing "Aussie Ocka" accent that he has perfectly and this always get me! Furthermore, there is also some audience participation and Akmal really seems to get a kick out of this as he playfully teases the audience and those individuals that be brings into his own show. However with some of the audience participation, it did feel a little flat at times and whether that was Akmal himself or the people who chose, this did cause a slight disjointedness in his performance.
Other topics that Akmal discusses includes religion with a very amusing story of Moses and the Burning Bush to terrorists and how Hipsters are confusing drone operators with their long bears because they cannot distinguish between them and ISIS. Akmal also jokingly laughs about being a Christian Orthodox and that it helps celebrating Easter two weeks after everyone else as they save money on chocolate.
He also makes fun of a few suburbs and towns (Coffs Harbour is one) in the show with Akmal adding that when his family moved from Egypt to Sydney Australia, more specifically Punchbowl, this suburb was worse than were they came from. Akmal then does his famous comedic voice of how Punchbowl has changed from Bogans to people from other countries, calling it evolution, then politely correcting himself and calling it immigration.
Final Thoughts?
Once again Akmal delivers and if you're a fan of this comedian and his work or just looking for an amazing laugh, check him as he's currently playing at the Athenaeum Theatre.