Events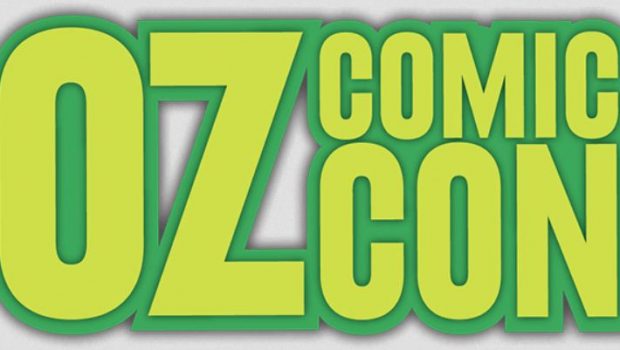 Published on August 22nd, 2019 | by Admin
Aisha Tyler of Archer, Friends, 24 and Criminal Minds fame to join Oz Comic-Con Brisbane & Sydney line-up
TV stars Aisha Tyler, John Barrowman and Michael Eklund have been announced this week, joining a star-studded Oz Comic-Con line-up this September.
Tyler is known as the voice of superspy "Lana Kane" on FX's edgy hit comedy Archer, which recently won back to back Television Critics' Choice Awards for Best Animated Show and is frequently hailed as one of the best animated shows on television.
The actor, comedian, director, author and activist is also known for her roles on Friends, CSI: Crime Scene Investigation, 24, Ghost Whisperer, Criminal Minds and Whose Line Is it Anyway?, as well as guest starring roles in Modern Family, Reno 911!, Supergirl and BoJack Horseman.
Tyler will attend Oz Comic-Con for the first time in Brisbane and Sydney this September, where she will participate in panels each day as well as photograph and autograph sessions with fans.
In Brisbane, Tyler will be joined by British entertainer John Barrowman. The singer, dancer, actor and presenter is best known for his career-defining role of "Captain Jack Harkness" in the legendary series Dr Who, which he revived in the spin-off series Torchwood. Barrowman also stars as the vigilante Malcolm Merlyn in the DC Universe series Arrow, DC's Legends of Tomorrow and The Flash.
Barrowman will attend Oz Comic-Con Brisbane on Sunday September 22, where he will participate in a Q&A panel, as well as photographs and autograph sessions with fans.
Also announced this week is Michael Eklund, who plays the villainous "Bobo Del Rey" in cult Syfy series Wynonna Earp. Eklund will join already announced co-stars Dominique Provost-Chalkley and Katherine Barrell at Oz Comic-Con in Brisbane and Sydney for panels, photograph and autograph sessions with fans.
Tyler, Barrowman and Eklund join an expanding list of stellar film & TV guests including:
Kiwi actor and singer KJ Apa, known famously as the redhead heart throb "Archie Andrews" on the hit Netflix series Riverdale (Sydney only)
Marvel star Hayley Atwell known for her hugely popular and career-defining role as "Peggy Carter" in Captain America and Agent Carter
Australian actor and singer Keiynan Lonsdale best known for his role in The Flash and popular coming of age film Love, Simon
Dominique Provost-Chalkley and Katherine Barrell who play popular on-screen couple "Waverley Earp" and "Nicole Haught" in the cult phenomenon Syfy series Wynonna Earp
Anime voice actor Caitlin Glass, who has voice characters in My Hero Academia, Dragon Ball Super and Street Fighter V (Video Game); and
Voice actor Aaron Dismuke best known for his role as "Alphonse Elric" in the English dub for Fullmetal Alchemist.
Photograph and Autograph Tokens for Oz Comic-Con Brisbane & Sydney are now on sale via the below links. Tickets to the events are available at https://ozcomiccon.com/tickets/.
Sydney: store.epicphotoops.com/oz-comic-con-sydney/2019
Brisbane: store.epicphotoops.com/oz-comic-con-brisbane/2019