Switch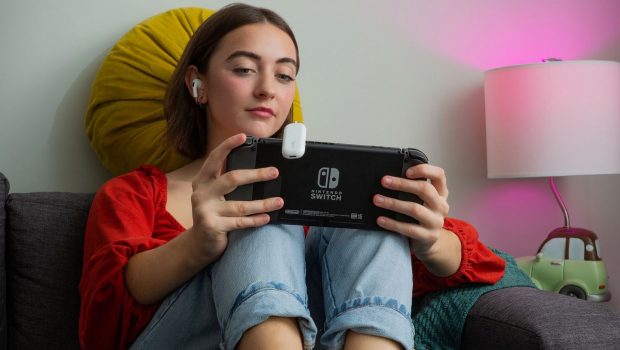 Published on April 25th, 2021 | by Tony Smith
AirFly Pro Switch Edition Review
Summary: The AirFly Pro Switch Edition is a must have accessory for this console!
As many gamers know, the Nintendo Switch is an excellent console that not only allows you to play some amazing gaming titles like Zelda and Apex Legends on your big screen TV but you allows you to disconnect and play on the go. The only caveat is that you need a pair of wired headphones, however with the AirFly Pro for Switch, this tiny (57 X 25.5 X 11mm, 15.6g) adapter allows you to connect your wireless headphones and earbuds directly to your Nintendo Switch without it draining power from your console. The AirFly even allows you to stream audio to two sets of headphones that is ideal for multiplayer games and best of all this device is priced at just $49.99 (April 2021).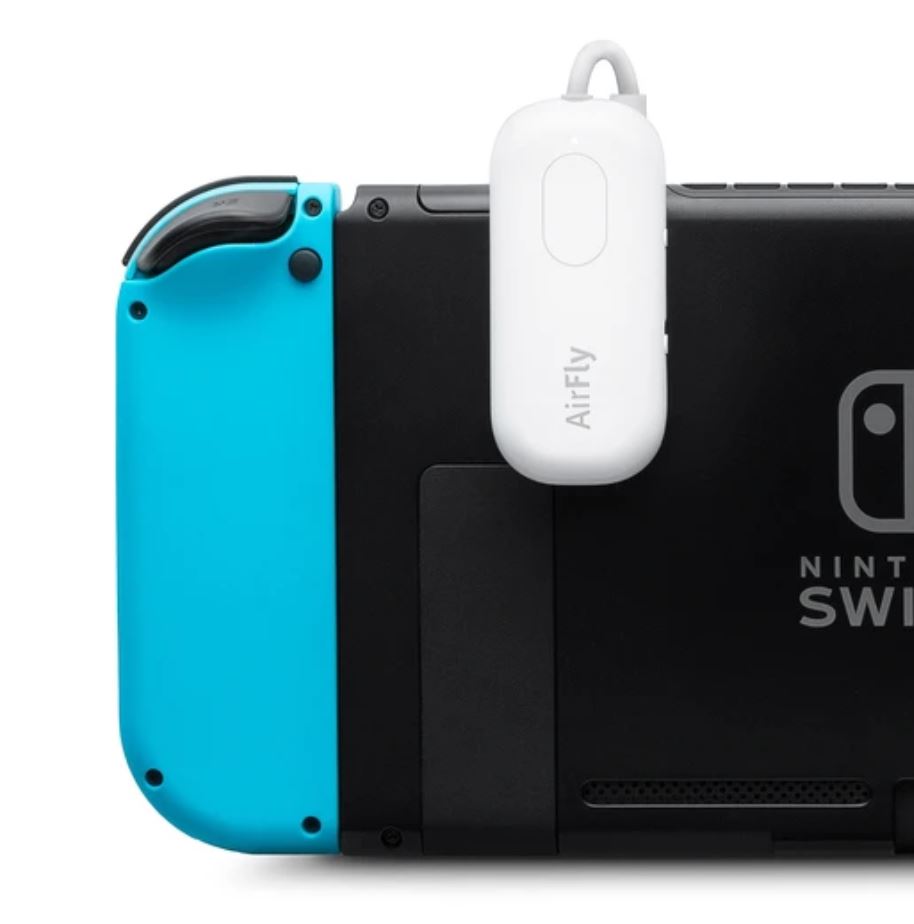 Highlights
Use wireless headphones or earbuds with Switch or Switch Lite
Connects two sets of wireless headphones for two-player games
Self-powered so it won't drain the Switch battery
Headphone-based adapter offers many additional uses with planes, cars and Bluetooth speakers
Connection is super easy and you just connect it to your Switch and then pair your wireless audio device and it supports fast charging thanks to its USB-C. It should also be noted that the AirFly Pro can be used in all different modes, whether it's docked to your TV or you're out and about in the tablet mode. Furthermore, it's great using some high quality wireless headphones that are not only superior than your TV but make the entire gaming experience a much more immersive one. While it only supports stereo, the AirFly Pro is only limited by the quality of your headphones or earbuds and on our Bose headphones, the wireless quality was perfect with excellent levels and decent bass.
Another cool aspect about this device is that it works on other Bluetooth compatible devices and even on other things strange devices like high-tech treadmills at the gym. You can even stream audio from the AirFly to your car stereo so as you can see, this little device can perform a wide gamut of tasks thanks to its connectivity. As the device is portable, it also comes with a travel case but if you have a travel case for the switch, it also fits nicely inside that as well. The product is also compatible with a wide range of wireless headphones so you should have no issues whatsoever in connectivity between the console.
Final Thoughts?
The AirFly Pro Switch Edition  is must have for Nintendo Switch gamers!