Interviews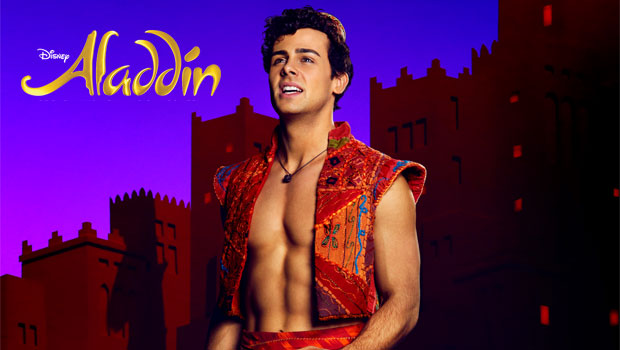 Published on March 12th, 2017 | by admin
Ainsley Melham Interview (Aladdin the Musical)
We catch-up with Ainsley Melham who plays Aladdin in Disney's Broadway hit Aladdin the Musical!
When you found out you were going to play Aladdin, who did you call first?
The first people I called after finding out I got the part were my Mum and Dad. They answered the phone and I said 'Guess who's playing Aladdin?', they flipped out. It had been such a long audition process and we were all anxiously awaiting an answer. I think they were more nervous than I was and mum would call me each night saying she couldn't sleep. Luckily for her it was only a short few days after the final audition when we found out.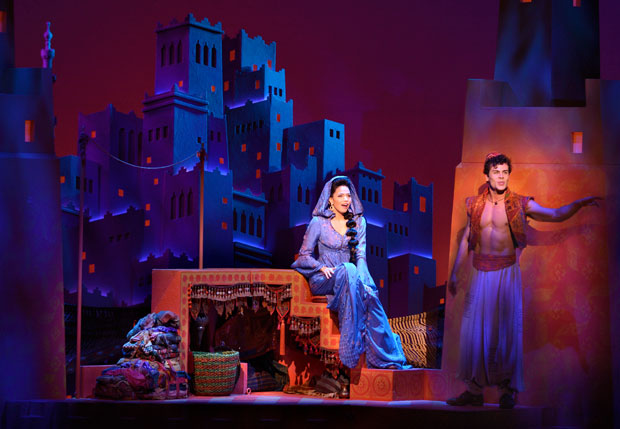 You've got some great reference material to help bring Aladdin to life. What did you mirror from the original character and what did you bring of yourself to the part?
Bringing Aladdin was an exciting and nerve wracking experience. After all you have the pressure of embodying an iconic Disney Prince, so you want to get it right for all those people who come and watch the show.
The movie was a brilliant reference point, but then it was time to flesh out the character and make him three dimensional, literally and figuratively. I took note of Aladdin's physicality in the film as the way someone moves and holds themselves is very telling. I thought that was very important element, so the audience would immediately recognise the character they know and love. Aladdin also has a very strong moral compass, a kind heart wrapped up in the vessel of a street rat. I tried to bring my own open-hearted but scrappy nature to the role, in an attempt to flesh out the character.
Tell us your favourite scene in Aladdin the Musical?
My favourite scene in Aladdin the Musical is by far the Finale. Not to spoil too much, but Aladdin looses his way throughout the show, and some of his very close relationships fall apart. The final scene sees Aladdin make amends, grant the Genie's wish and marry the love of his life. It is the one moment in the show where Aladdin is completely himself. All expectation and burden has left him, and he can be honest about who he really is.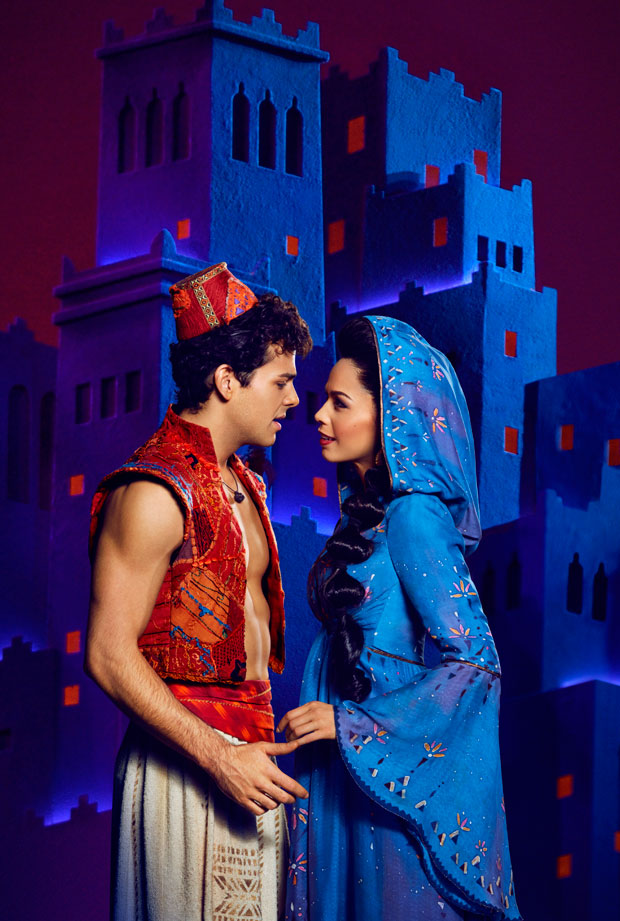 How do you keep your composure during the shows when you have the excellent Michael James Scott (aka Genie) making the audience laugh?
Michael James Scott is truly brilliant and very funny in the role of the Genie. As an actor we often have times when we are trying to contain laughter onstage because one of our peers has come up with something new. However I can say that we have had a lot of practise at keeping a straight face, having thoroughly rehearsed the show. Our job is to embody a character, to tell a story, often in a reality different to our own, so we don't want to break that illusion for the audience.
What was it like singing A Whole New World for the first time?
Singing a Whole New World for the first time on the carpet was truly thrilling. My Jasmine (Hiba) and I were literally living the movie out in real life. It is such a surreal experience when the lights go down and the stars on the roof of the Capitol Theatre light up, all perception of depth disappears and you literally feel like you are floating through the night sky. I can't believe I get to do that as a job every night.
Could you walk us through the preparation for becoming Aladdin on stage?
Becoming Aladdin onstage is no small feat. It is not just about learning the lines and singing the songs. As mentioned before there is much research to be done on the back ground of the character. Choreography and blocking (positioning) to be perfected. Physical training outside the rehearsal room is required along with a healthy diet to obtain the aesthetic required. Plus participating in activities like, yoga, physiotherapy and meditation, to ensure that you are giving your body enough recovery and relaxation time after such a physical performance.
The rehearsal process takes 8 weeks to complete, and then it is about maintaining the performance stamina each week.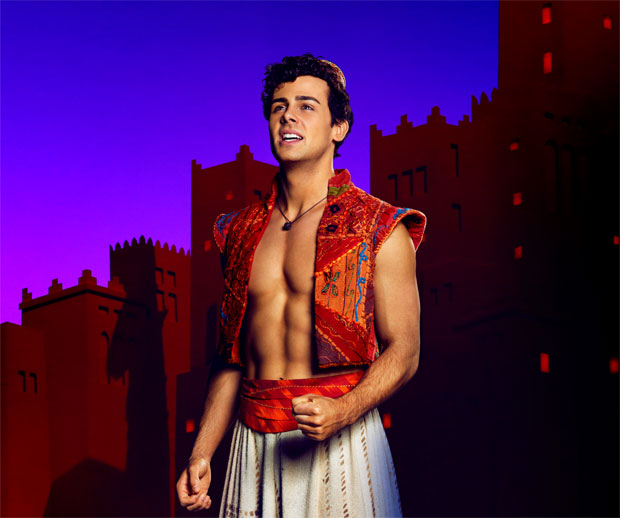 What's your favourite song in the musical and why?
My favourite song in the musical is Proud of Your Boy. A song originally written for the movie, but not used. It is a song sung by Aladdin to his mother, making a promise to her to change his ways. It communicates Aladdin's want to make her proud and his burning desire to explore life outside the class he was born into. It's an emotional song, but it is a strong one. What I like most about it, is the determination and will he displays which fuels him through the rest of the show.
Lastly Ainsley, for people who grew up watching Aladdin and many now adults, what do you think the musical will trigger inside them?
Aladdin the Musical triggers a strong sense of nostalgia. When you come to the land of Agrabah you are instantly reminded of the magic, joy and wonder the movie brought you as a child. With all things Disney, it makes you forget about your worries and daily challenges for a couple of hours and sweeps you into a world where anything is possible.
For those who watched the movie as a child it is a beautiful reminder of how storytelling can spread joy and love in the world, and as a child coming to the show, it is a true spectacle that will never be forgotten.
Ticket Information
Sydney
Booking to 26 March 2017
Capitol Theatre
13 Campbell Street, Haymarket
Book tickets through Ticketmaster 1300 558 878 | ticketmaster.com.au
Melbourne
Booking from 15 April 2017
Her Majesty's Theatre
219 Exhibition Street, Melbourne
Book tickets through Ticketek 13 28 49 | ticketek.com.au
AladdinTheMusical.com.au
#AladdinInAus @AladdinInAus
About Ainsley Melham
Born and raised in Bathurst, Ainsley trained in musical theatre at the Western Australian Academy of Performing Arts (WAAPA), graduating in 2012. He also studied at the NIDA Open Program, the Australasian Tap Dance Academy and La Belle School of Dance. At WAAPA the singer/actor/dancer appeared in a variety of musicals, including Ragtime, Violet, Crazy For You, A Chorus Line, How To Succeed in Business Without Really Trying and Into The Woods. Ainsley stars as Sonny Malone in  Xanadu for Matthew Management and Hayes Theatre Co this year. He was a cast member of Hi-5,  having appeared in its Australasian tours, the televised Hi-5 House Series and the documentary film  Some Kind Of Wonderful.