Games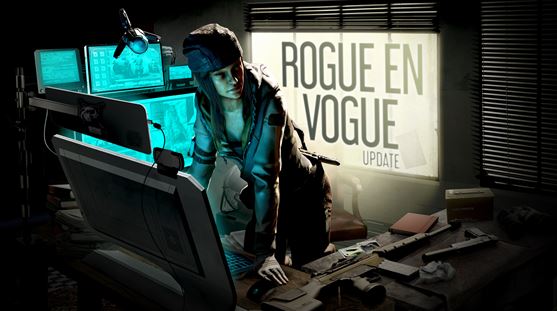 Published on April 7th, 2016 | by admin
Aimee joins Dirty Bomb merc roster, big update drops
LOS ANGELES, Calif. – Apr. 6, 2016 – Dirty Bomb, the free-to-play online shooter developed by Splash Damage® Ltd., today launches its biggest update of the year so far; 'Rogue en Vogue'. This update provides a wealth of new content for players, including the new Merc Aimee, who's equipped with an array of Sniper Rifles and SNITCH Device which spots and weakens enemies, along with a player-driven in-game event offering Limited Edition Loadout Cards, Trinkets and more.
The Rogue en Vogue event takes place over five weeks. During that time, players help Aimee hack into the MercSERV database to uncover who assassinated her client, Max Bashki. In the process, players get to unlock exclusive Trinkets and Limited Edition Loadout Cards.
Each week, four Mercs are designated as Suspects and put into free rotation for all players to access. The Merc most taken in Squads will be listed as a 'Prime Suspect'. In the fifth week, all four Prime Suspects will be placed into the final rotation, after which the most-taken Merc in Squads will be revealed as the Culprit.
Rogue en Vogue introduces a limited-time event currency called Decryption Cycles. Players earn them by playing in matches, completing special Missions and can also buy them with the existing in-game currency, Credits.
Cycles can be used to unlock a number of items including the unique Culprit Case, which can be opened once the event is over and contains an exclusive Loadout Card featuring a Limited Edition skin for the Culprit. Along with the Culprit Case, players can also acquire 'Suspect Equipment Cases' which give players the chance to obtain Limited Edition Suspect Loadout Cards for Mercs on rotation each week, and three unique Weapon Trinkets depicting levels of MercSERV security.
Once players complete matches, along with earning Cycles they also have a chance to receive a Suspect Event Case, which guarantees a Limited Edition Suspect Loadout Card. Drop chances can be increased by using Drop Boosters, which can be purchased with Cycles.