Events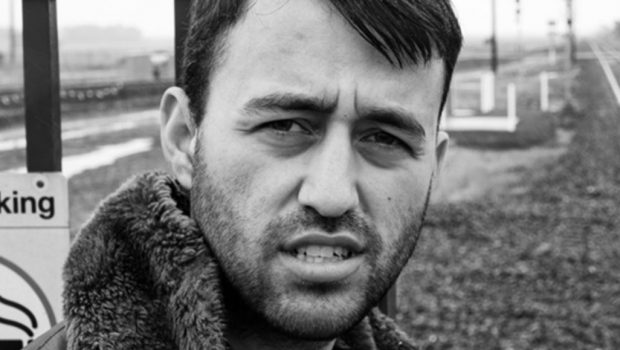 Published on April 1st, 2022 | by Adrian Gunning
Aidan Jones – PAP – Tickets on sale
"He's a masterful storyteller… the warmest I've felt this festival." -★★★★ The Age
"One of the most clever young minds on the Aussie comedy circuit."-★★★★½ The West  Australian
"Effortless and vulnerable charm that is seldom seen on the stand-up stage, even from the most famous comic minds." – The Music
"A natural writer, Jones recounts the disquieting story with a light but compelling touch." – Chortle
Aidan's Grandpa Knows a Thing or Two. Like how to be Happy and Unemployed for 55 years! It's Yarn's from the Lockdown and Wisdom from Grandpa in Aidan's new show – PAP.
Last year, Aidan realised he had been fired from 14 jobs in his life. It got him thinking maybe he had a problem. His grandpa's never been fired "what's his secret?".
PAP is the story of where a mind goes to escape uncertainty through to the lengths it'll go just to pass the time. The pandemic gave us all a new perspective on what it meant to be powerless and to have our lives taken away and how we reacted.
From creating a YouTube gardening show, to starting a certificate in Horticulture to doing standup in his driveway to passersby to emails to Grandpa and more stand up (in the public park), this is Aidan's story.
Aidan Jones is a stand-up comedian and a brilliant storyteller. He has toured extensively throughout  the UK, Europe and Australia, and in December 2021 released his first full-length stand-up comedy  special to YouTube. Clips from the special have received over half a million views on TikTok and his shows have sold out runs at every major arts festival in Australia. He's appeared on Triple J and Melbourne Comedy Festival's Comedy Up Late.
His hilarious honesty and truly unique stories make him one of the most exciting up-and-coming stand-ups on the  Australian festival circuit this summer.
SOCIAL MEDIA
https://www.facebook.com/aidanjonescomedy
https://www.instagram.com/aidanjonescomedy/
Aidan Jones
PAP
Tickets on sale now
Melbourne
MELBOURNE INTERNATIONAL COMEDY FESTIVAL
The Melbourne Town Hall – The Flag Room
March 31st – April 24th
www.comedyfestival.com.au
Sydney
SYDNEY COMEDY FESTIVAL
Enmore Theatre
May 13th – May 15th