Comics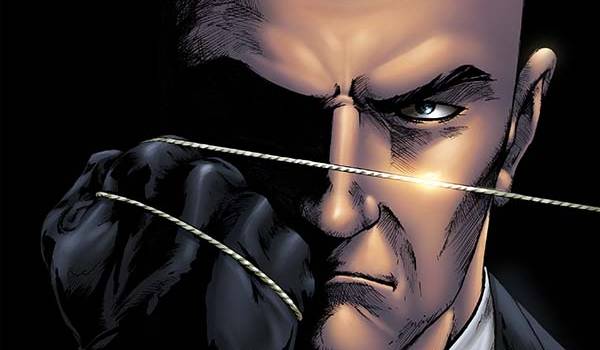 Published on March 8th, 2018 | by Chris O'Connor
Agent 47: Birth of the Hitman #4 Comic Review
Summary: The iconic game character has his own past fleshed out a little more in this exploration of the man known as Agent 47.
The Hitman series of games have been pretty consistent over the years, each new game typically building on the strong base of the previous game. But a few years ago they broke out of the computer world and entered the big screen to mixed reviews (to be polite). Each new outing for Agent 47 whether digital or cinematic has given glimmers of who the man behind the barcode is. But nothing has really given away too much… This series explores a little more what came before the contracts.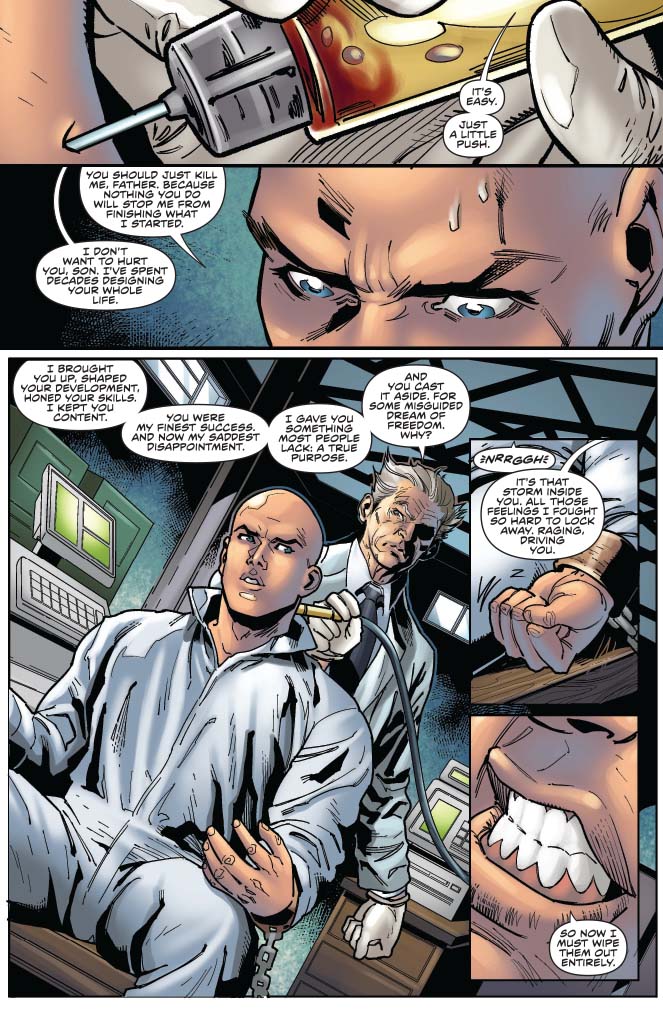 Writing
It must be an interesting task to have to jump into a mythology that is so established and not be asked to write a continuation but rather an "origin" story of sorts… you can't just follow the flow you have to create the seeds that lead to those stories… you have to build the foundation upon which all other stories rest. Chris Sebela has done a good job here following a variation of the usual "attempt to build the ultimate soldier/assassin/spy" type story. Factions fight over the prize while the prize in this case works to figure out his own place in the scheme of things. As I've said before, there's nothing wrong with "copying" stories… re-tellings, reboots etc are all fine if they are told well and this comic is an example of a well told variation on a theme.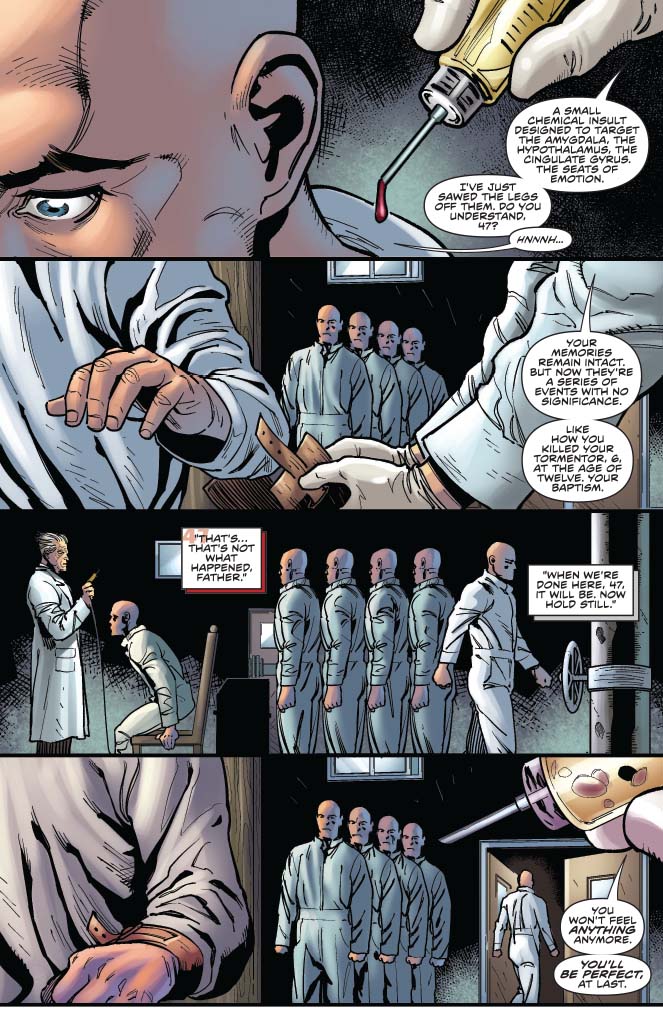 Artwork
There's an interesting mix in the art here… for the most part the details are in the line work and the shading is in the colour grading but in some areas the artist seems to have opted for hatch shading and in some of these the colouring is also attempting to do the shading and I'm not entirely sure it works. I mean overall the artwork is fine… but the hatchwork shading over the top of graded colour shading ends up looking a bit messy or at least unnecessary.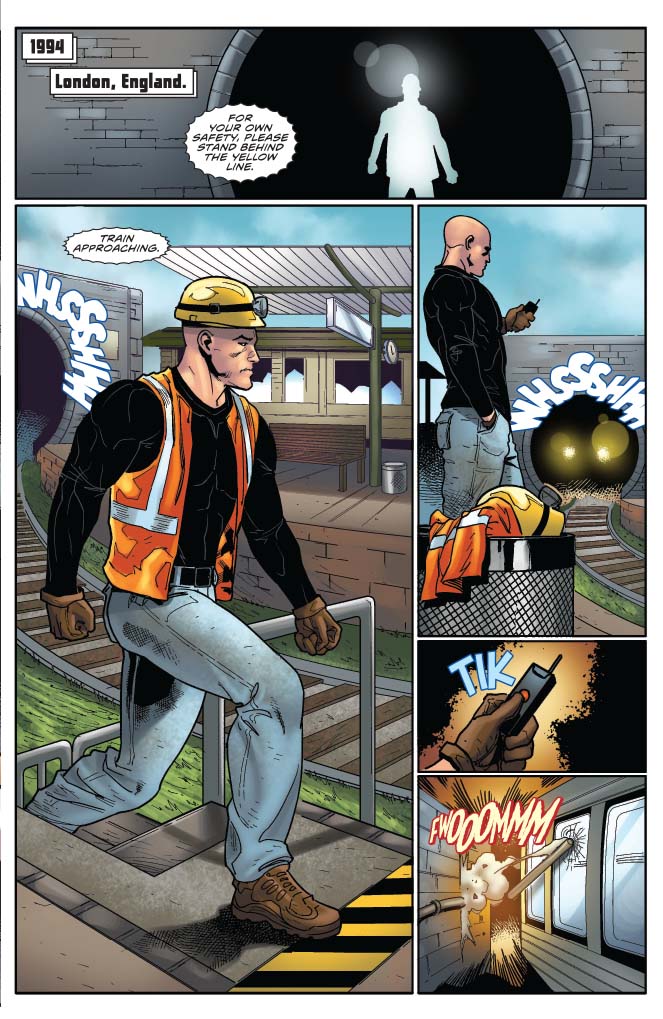 Final Thoughts
There's a lot going on in just this one comic, obviously to get the full scope of the story the whole collection is needed but there's enough in this edition to flesh out some of that important back story to agent 47 and to lead you into the next story. As much as a lot has already happened to our favourite balled self checkout fan, the future is still full of action and suspense. Who is in more danger, Agent 47 or anyone who would stand against him or in his way?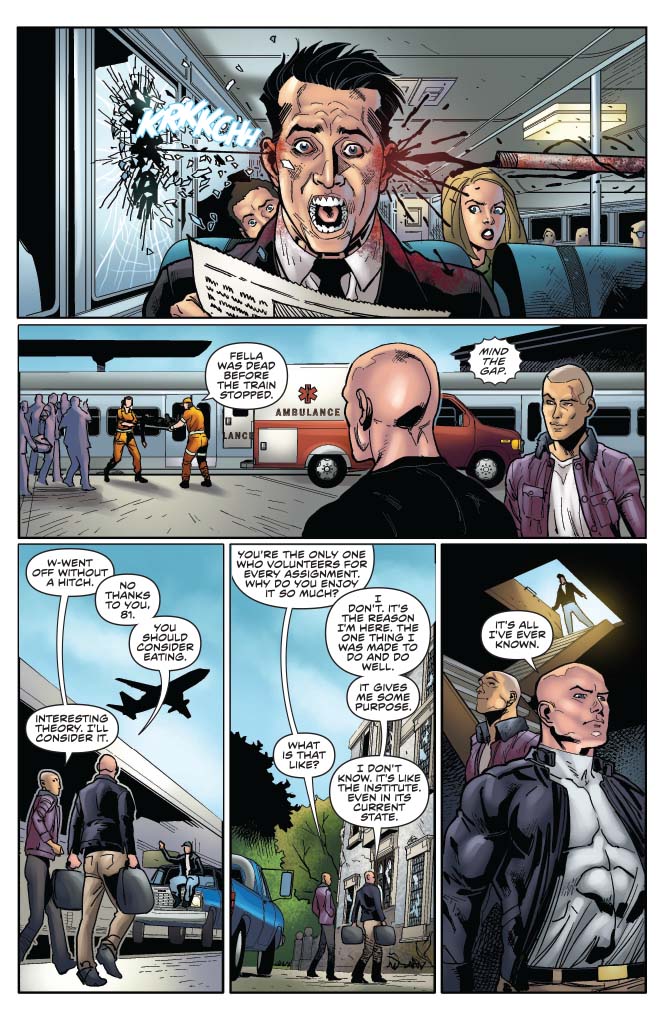 Publisher: Dynamite
Writer: Chris Sebela
Artist: Ariel Medel
Cover Artist: A Jonathan Lau
Genre: Action, Media Tie-in
Format: 32pgs, FC, Miniseries
Release Date: February, 2018