Hardware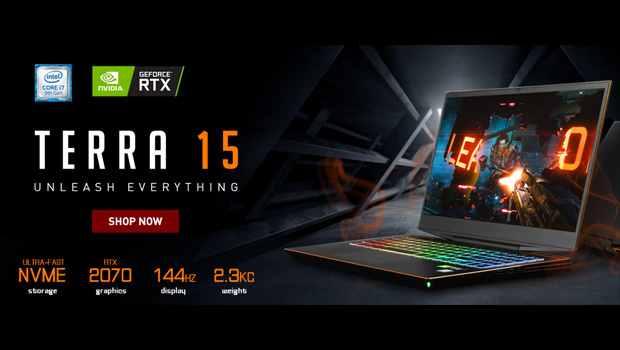 Published on March 25th, 2020 | by James Wright
Aftershock Terra 15 Review … Gaming laptop POWER!
Summary: The Terra 15 from Aftershock is a gaming laptop that outperforms and outplays many of its competitors!
Your search for a powerful yet affordable PC gaming laptop may be over thanks to Aftershock with their totally impressive and more importantly, powerful TERRA 15. Not only is it a well-designed, albeit slightly heavy laptop (2.3kg), this PC boasts an Intel Core i7-9750 processor with 12-cores, 16GB of RAM and an NVIDA GeForce RTX 2070 graphics card that delivers ray tracing.
What is ray tracing? Simply put, ray tracing is a technique that makes light in videogames behave like it does in real life. It works by simulating actual light rays, using an algorithm to trace the path that a beam of light would take in the physical world
That's right amazing ray tracing graphics at your portable fingertips that looks spectacular on this system. Add in Windows 10 (64-bit) and you're literally ready to get your game on as soon as you turn the system on!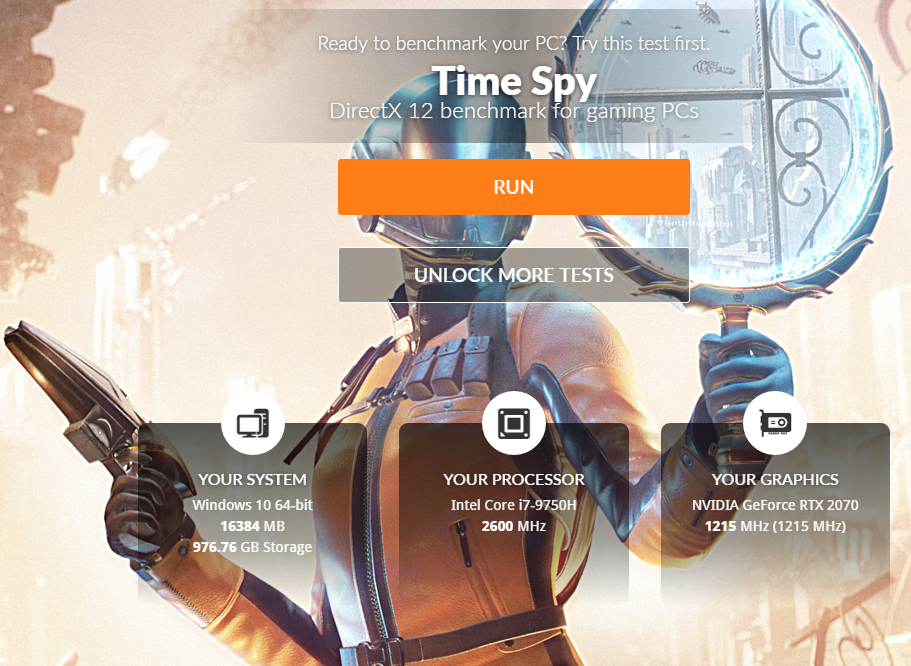 While Aftershock allow for personalized customization options for the gamer or PC enthusiast, the review unit that we tested had the following specifications;
Processor
Intel(R) Core(TM) i7-9750H CPU @ 2.60GH
Speed: 4.5 GHz
Number of Cores: 12
Memory
RAM: 16 GB
Video Card
NVIDIA GeForce RTX 2070
Dedicated Memory: 8GB
Total Memory: 16GB
Pixel Shader
Vertex Shader
Operating System
Windows 10 64-bit Edition
Sound
Microsoft Streaming Service Proxy
Realtek High Definition Audio
NVIDIA High Definition Audio
Drives
CD / DVD
As you can see, it ticks all the right boxes when it comes to creating those amazing virtual worlds, particularly those new ones that use ray tracing technologies such as Control and Wolfenstein: Youngblood that looked and played amazingly well on this gaming laptop. Oh… some of the tech demos like Outer Space highlights the achievements of what ray tracing is capable of. Check out the screenshot below of Outer Space;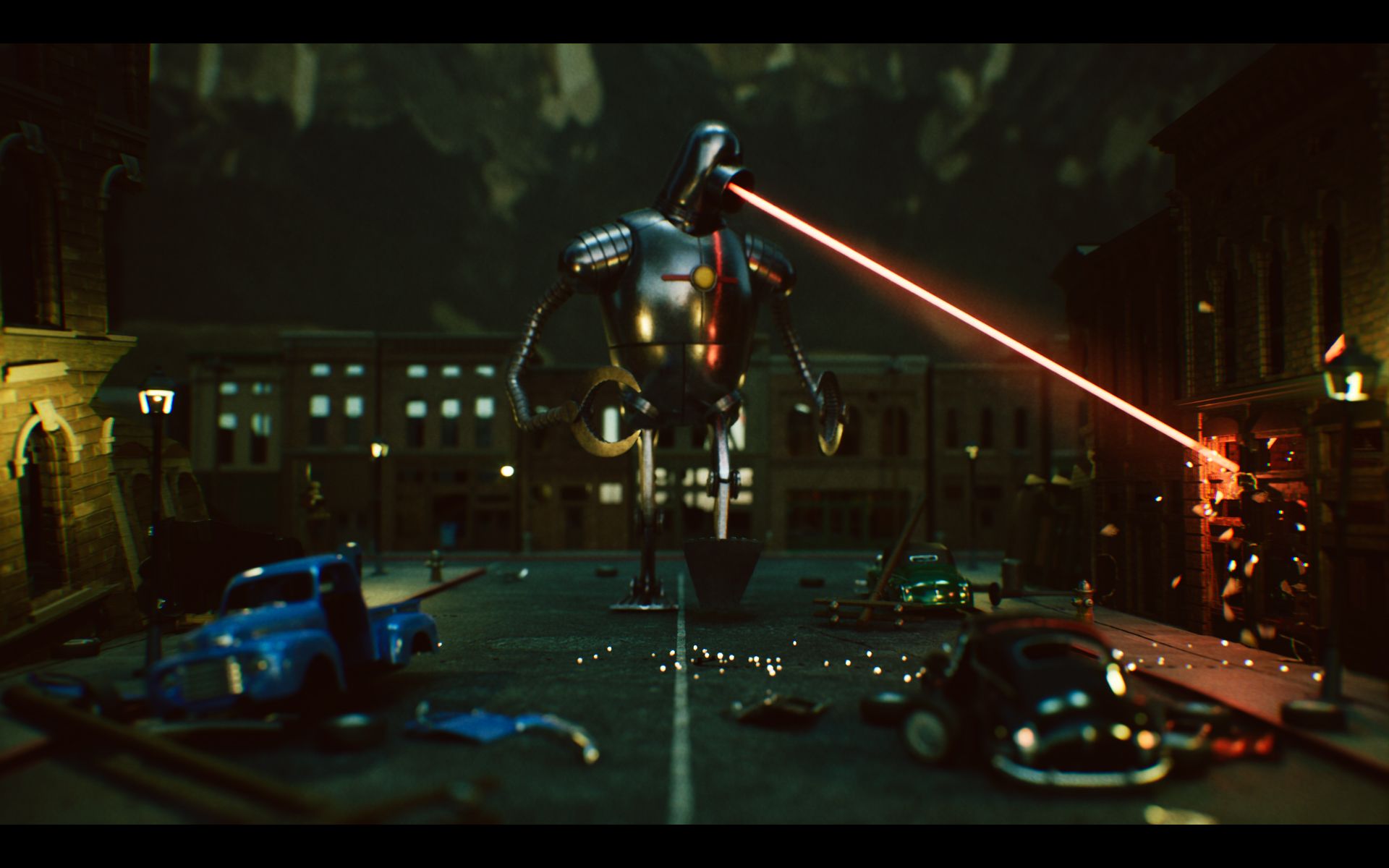 And then you have Star Wars Reflections… wow… just wow!
Another BOOM feature of this gaming laptop is the NVMe SSD which provides exceptional performance that definitely adds to your gaming speeds. Check out the results from CrystalDiskBenchMark below…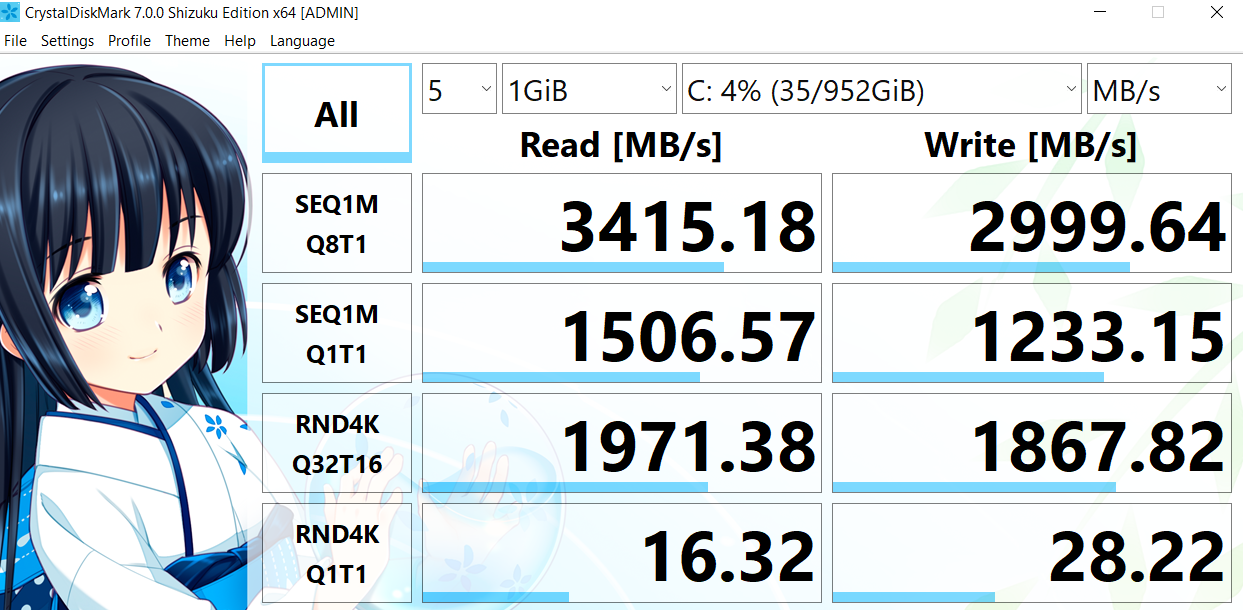 As you can see, the Terra 15 is no slouch when it comes to hard drive performance and interestingly it's also super fast to boot up as well.
Out of the box, the Aftershock Terra 15 feels like a high-end yet rugged laptop which will definitely get you through all your virtual battles and exploration of your virtual worlds. Once we set-up Windows 10, we were ready to check out some games and tech demos.
However before we jump into gaming, a special mention should be made about the build quality. This product from Aftershock is definitely sturdy and really gives its competitors a run for their money, particularly the high quality ultra-fluid 144Hz wide colour screen which is exceptionally clear. Text is very sharp, colours are vibrant and games almost jump out of the screen. It also has a backlit keyboard with three zones that gives you another edge while playing games.
Unboxing photos
We also tested this system with the definitive benchmark program for gamers, 3DMark and the system scored a respectable 6776. So what does that mean? A premium desktop gaming PC (2020) scored 19781. whereas a laptop made for gaming in 2020 scored 5730. This system knocked that gaming laptop score out of the park with 6776 and with some tweaking, you can get a slightly higher score.
Another test was the visually impressive Sky Diver from 3DMark that has been designed for mid-range gaming systems and gaming laptops. As expected, this PC from Aftershock scored better than most gaming laptops.
As 2020 promises to be the year of ray tracing, you might be surprised at how many games (and upcoming games) will support this feature. Here's a list below;
Battlefield V
Control
Metro Exodus (and The Two Colonels DLC)
Quake II RTX
Shadow of the Tomb Raider
Stay in the Light
Wolfenstein: Youngblood
Atomic Heart
Call of Duty: Modern Warfare
Cyberpunk 2077
Doom Eternal
Dying Light 2
Enlisted
Justice
JX3
Minecraft
Mechwarrior V: Mercenaries
ProjectDH
Synced: Off Planet
Vampire: The Masquerade – Bloodlines 2
We also benchmarked a few different games to see how this laptop performed with what it was designed for and first off the rank was Doom Eternal that on high detail (1920 x 1080) scored a silky smooth 159 frames per second (FPS). Red Dead Redemption on high detail scored an average 66 FPS and Star Wars Jedi Fallen Order an equally impressive 92 FPS with Control (ray tracing on) at 65 FPS.
Call of Duty Modern Warfare Remastered pushed an average 120 FPS and finally Borderlands 3 at 75 FPS. Generally anything over 50 FPS is quite playable and with some tweaking, you can increase the results we achieved but these scores were on the standard high setting for each of these games, so no changes from me in getting these scores.
Final Thoughts?
If you're in the market for a gaming PC but from a portable point of view, then the Aftershock Terra 15 may be that gaming system that you're looking for. Not only is it powerful but it games play quite well on it and when you add that element of ray tracing, games take on a whole new persona of realism. All in all, a great product from Aftershock that outperforms many of its competitors.
For more information, check out https://www.aftershockpc.com.au/welcome/Productinner/terra-15