Hardware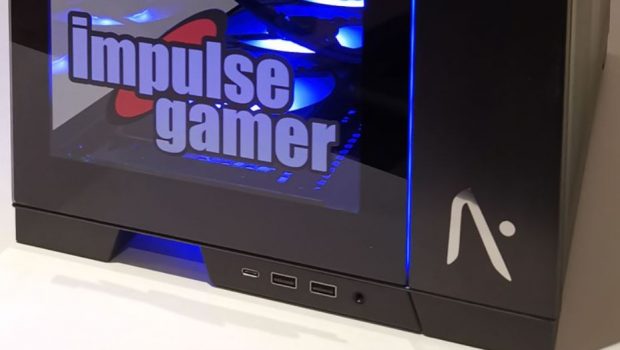 Published on September 11th, 2022 | by Andrew Bistak
Aftershock PC Review @AftershockAU #UltraLabs #GamingRig
Summary: Aftershock PC offers users a variety of excellent gaming rigs, including a plethora of different configurations!
Thanks to Aftershock Australia, Impulse Gamer were given the chance to check-out and unfortunately return one of their amazing custom gaming rigs. For the uninitiated, Aftershock PC are one of Australia's largest custom PC builders who were also voted Australia's best PC builder 2 years in a row by Techradar. Unlike some of the cheaper PC gaming rig alternatives from computer stores, Aftershock PC use premium parts to create these machines, including giving gamers and PC enthusiast's additional peace of mind with a 3-year premium warranty and lifetime remote support.
While there are some parallels to the customisation Alienware options from Dell, Aftershock PC give potential buyers considerable more control over this process (with way more tech options to add) and allows you to really fine-tune the machine to meet your needs. When you visit https://www.aftershockpc.com.au, you can pick a gaming rig, customise it or answer a set of questions to see what best suits your needs. Another option from Aftershock PC is that they also offer buyers the ability to create your own decals via a partner distributor for your machine and in order for us to explore the full process, we had our Impulse Gamer logo created that proudly sits on the front of the machine.
How does it work? Here are a few screen grabs from Aftershock PC;
The Arrival
When the custom PC gaming rig arrived, the first thing that I noticed was how well packed the system was. While it has cushioning around the case, it also had cushioning inside the case to protect the components such as the graphics card because as we all know, "accidents" can sometimes occur in shipping and with the additional protection, this should hopefully be a moot point.
So without further ado, I present you the Aftershock PC unboxing gallery!
Aftershock Gallery
Once out of the box with all the protective packaging removed, this custom made gaming RIG from Aftershock PC is not only well-build but extremely sturdy… it also looks darn impressive as well and from an aesthetic point of you, really pays homage to what being a gamer is all about it.
It's also one of the heaviest and widest gaming rigs that I've used which in no way affects the overall aesthetics or experience for that matter, rather it highlights the premium parts used. With the increased space inside the case, this allows for additional components, including excellent cooling options, particularly when the gaming action heats up. While this PC gaming rig didn't come with a keyboard and mouse, this can obviously be purchased through Aftershock PC with all the best brands – ASUS, Corsair and NZXT!
Aesthetically, the PC is pure gaming and I love the inclusion of our logo on the front of the machine which actually changes colour with all the RGB lights inside the machine.
Further, the glass panel really makes you appreciate the components inside the machine that not only showcases your hardware but also the myriad of RGB lights which makes it all come to life. Here are some of the images with the kaleidoscope of RGB lighting, up to 16.9 million to be precise, including a plethora of effects for fans, the CPU water pump and even RGB RAM… Glorious!
In terms of specifications, the highlights of this custom build included the Gigabyte X570S AORUS ELITE motherboard, a AMD Ryzen 5800 CPU, the NVIDIA GeForce RTX 3070 Ti graphics card plus 32GB of RAM.
The system also comes with Windows 11 that had us up and running in no time. For control over the RGB effects, RGB Fusion is pre-installed and I've become a huge fan of RGB everywhere now!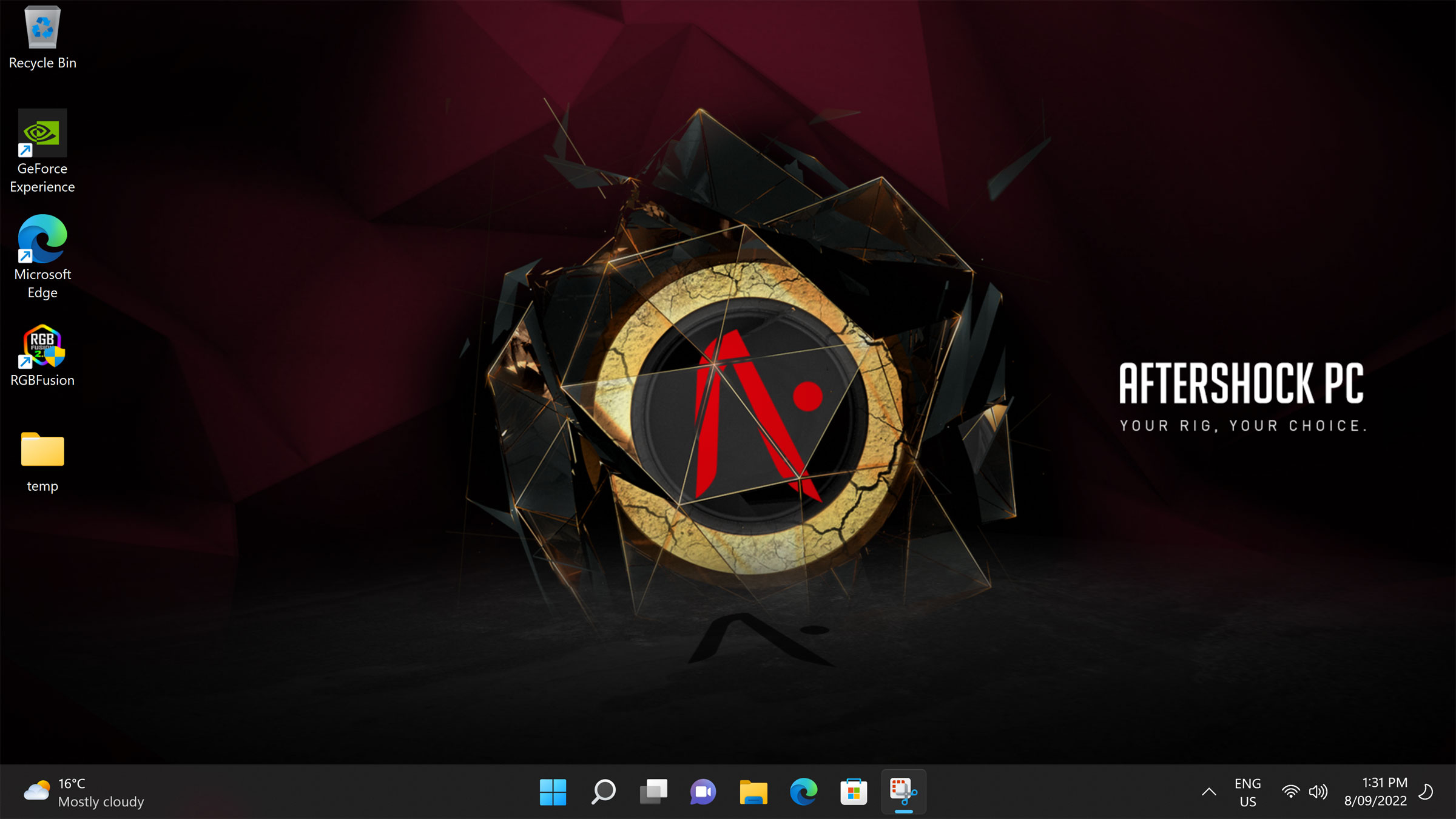 Benchmarks
Given that Aftershock PC's have a choice of graphic cards and configurations available, the card that came with this configuration was the RTX 3070 Ti which is perfect for 1080p gaming. 3DMark scored it at 13849 (Time Spy Score) with no tweaking and this mirrored other RTX 3070 Ti cards.
What about gaming? No issues here! As you can see from the graph below, the RTX 3070 Ti produced exceptional and smooth graphics at resolution of 1920 x 1080 at ultra detail. Additionally the card can do 1440p (2560 x 1440) with minimal framerate loss and also 4K gaming, however it sits comfortably at 1080p and 1440p for fast FPS (frames per second).
Want a more powerful card? Aftershock can deliver that as well.


Cyberpunk 2077

Borderlands 3
RGB Gallery
RGB Fusion 2.0 offers the user total control over the entire RGB lighting in the case and more importantly is very easy to run and change.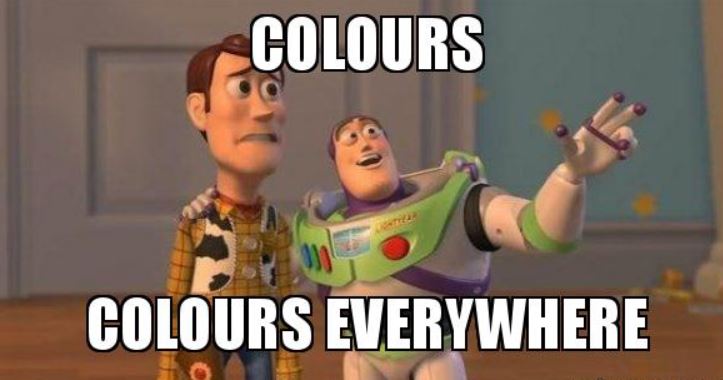 RGB Gallery
Final Thoughts?
This custom PC from Aftershock is faultless! Customisation, delivery and performance is all held in high regard from Aftershock PC and if you're seeking to have your own gaming rig without the challenges of building your own (which often works out more expensive), this is a great alternative and furthermore, they offer a machine that suits your budget!
Recommended!
For more information, please visit https://www.aftershockpc.com.au/