Films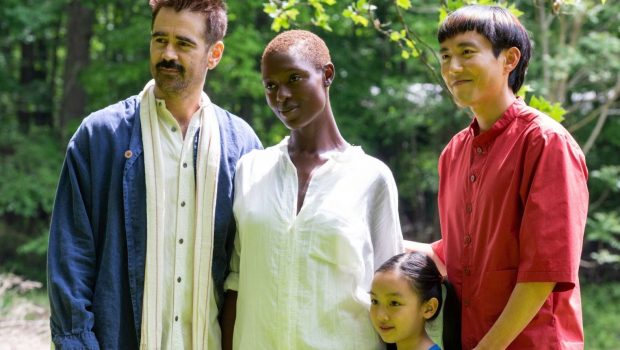 Published on April 29th, 2022 | by Harris Dang
After Yang – Film Review
Reviewed by Harris Dang on the 28th of April 2022
Kismet Pictures presents a film by Kogonada
Produced by Theresa Park, Andrew Goldman, Caroline Kaplan, and Paul Mezey
Starring Colin Farrell, Jodie Turner-Smith, Justin H. Min, Haley Lu Richardson, Malea Emma Tjandrawidjaja, Sarita Choudhury, Clifton Collins Jr., and Ritchie Coster
Running Time: 96 minutes
Rating: PG
Release Date: the 28th of April 2022
Set in the distant future, After Yang tells the story of a family who discover their adopted robotic child Yang (Justin H. Min) has been malfunctioning. Jake (Colin Farrell), a teamaker and patriarch, embarks on a journey to repair yang while his architect wife, Kyra (Jodie Turner-Smith), and adoptive daughter, Mika (Malea Emma Tjandrawidjaja), ponder over the realisation Yang may not return. Throughout the journey, Jake discovers Yang has a past that bears fruits of humanity that enlightens him and his family. It brings a whole new perspective in their ways of life and how they take the things they treasure for granted.
After Yang is the latest film from director Kogonada, an acclaimed filmmaker who had earned numerous plaudits for his debut feature Columbus (2017). It was an impressive piece of work that managed to be beautifully contemplative and emotionally gratifying as it explores human connection with architecture as its backdrop. In the case of After Yang, Kogonada relies on science-fiction as its backdrop in exploring human connection via loss.
One word to describe Kogonada's filmmaking style, it is "tranquil". It is tranquil in its pathos, acting, and storytelling. Kogonada has taken pensiveness to great cinematic heights, ensuring it is felt emotionally, ethereally, and visually. The style is beautiful and has a sense of synchronicity. It exemplifies the characters' sense of visualised peace and contentment, as brilliantly conveyed in its title sequence showing numerous families trying to dance on cue. However, it also exemplifies the characters' own sense of institutionalisation with their emotions, an inaction threatening to fatally harm a family bond into complete disrepair.
Themes of mortality, loss, consumerism, memory, nature vs. nurture, connection, overreliance on technology, and discovering humanity are all conveyed implicitly. Thankfully, Kogonada's handling of themes supports the storytelling and not the other way around. The feeling of melancholy the characters experience due to taking Yang for granted as a machine and not a human, the realization of Yang's past, and the very nature of humanity through nurture as well as nature, are all ably conveyed by Benjamin Loeb's stately cinematography and Kogonada's intricate editing.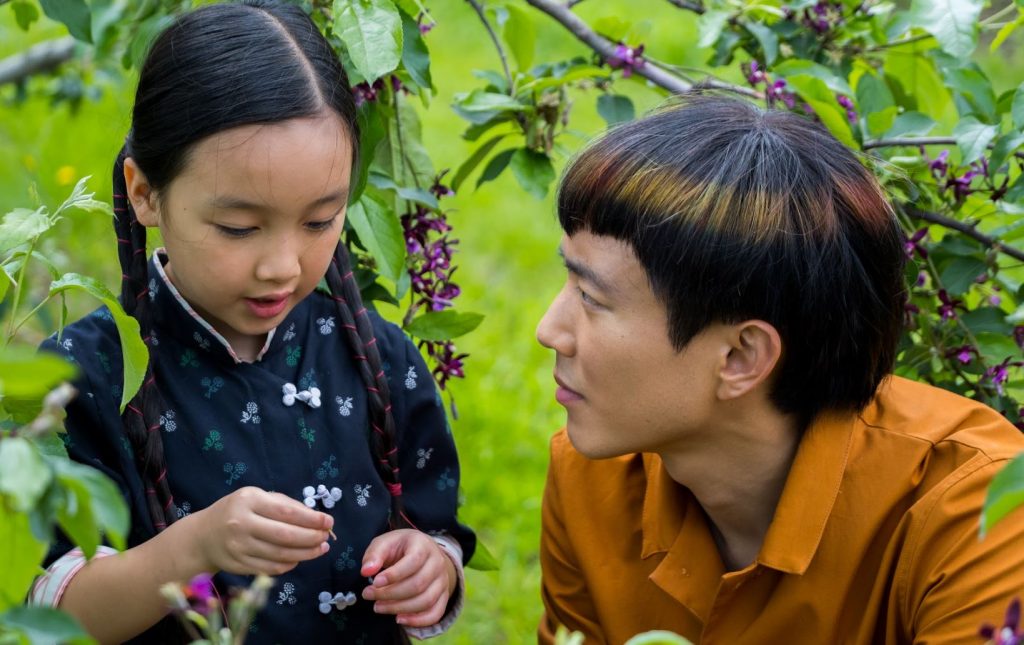 Kogonada also earns great dramatic mileage from the concept of memory. He explores how objects or settings can stimulate emotional responses that prove to be identifiable, convincing, and stirring. The scenes where Jake explores the minute fragments of Yang's memory is reminiscent of Kirsten Johnson's documentary Cameraperson (2016), a film about an emotional through-line told through fragments of the director's work as a documentarian. It might not all link up logically or even rationally. However, on a level of pathos, Kogonada is on target. It also helps Kogonoda pays homage to his inspirations. For example, the character interactions shot in 4:3 are straight from Yasujiro Ozu's playbook, while the explicit homages to the works of Shunji Iwai serve as major plot devices.
Kogonada's reliance on Ryuchi Sakamoto's emotionally stirring score may border on being saccharine. Fortunately, the performances make up the deficit. Turner-Smith is gentle and nurturing without being cloying. Tjandrawidjaja avoids the child actor trap of acting precocious toward the camera and finds strong footing in playing the conflicted Mika with striking maturity. Richardson does wonders in a role of affection and mystique that owes a ton to her magnetic presence. Farrell is fantastic in the role of Jake. In compelling fashion, He manages to convey the character's neuroses with believable nuance and physicality. Having worked with directors such as Sofia Coppola and Yorgos Lanthimos, Farrell displays remarkable discipline in bottling up Jake's emotions.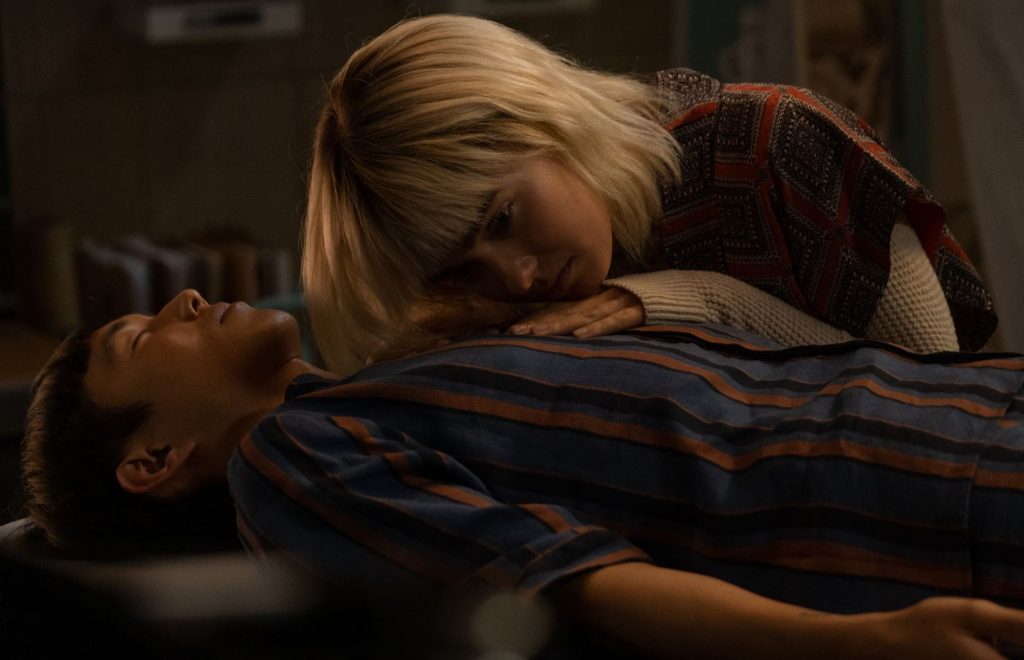 His performance also ironically comes off as robotic at times, which adds credence to the notion people discovering humanity inside something that appears anthropomorphic. It becomes significant whenever he is on-screen alongside Min who displays a level of inquisitiveness, a wide-eyed optimism, and a lingering sense of doubt in his performance that it becomes initially off-putting and eventually engaging in its stoicism. A far cry from the blank slate characters populated by Asian descent in science-fiction stories, Min provides great work here.
Overall, After Yang is a fantastic sophomore effort from writer/director Kogonada. The film shows an assured hand in its storytelling, which is refreshingly understated, powerful in its empathy, and creative in its presentation. Highly recommended.
Summary: After Yang is a fantastic sophomore effort from writer/director Kogonada. The film shows an assured hand in its storytelling, which is refreshingly understated, powerful in its empathy, and creative in its presentation.