Events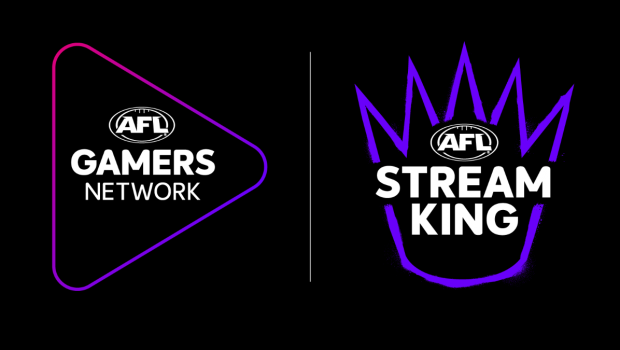 Published on May 20th, 2020 | by Adrian Gunning
AFL Gamers Network to host charity tournament in a partnership first with Fortnite
The AFL is excited to announce it will be hosting a $100,000 charity Duos tournament, AFL Stream King featuring Fortnite, on Friday 22 May, 7.00 pm – 9.00 pm AEST via the AFL Gamers Network YouTube channel youtube.com/aflgamersnetwork.
The highly anticipated online event will see 40 leading AFL players and 40 of the region's biggest Fortnite professional players and creators pair up, to battle it out for the ultimate crown to be named the AFL 'Stream King'.
Avid gamer and Lion's star Mitch Robinson is headlining the tournament alongside Melbourne's Jack Viney, Port Adelaide's Connor Rozee, Collingwood's Jaidyn Stephenson, Sydney's Nick Blakey and the Hawk's James Sicily. They will join an array of Australia's most popular streamers, including Muselk, MrFreshAsian, and x2Twins, with additional players and key duos to be announced in the coming days via the AFL Gamers Network channels.
Launched in late May to cater for footy lovers and gaming fanatics alike, and harnessing the popularity of gaming across the AFL and AFLW playing group, the AFL Games Network has already clocked up over 6,500 hours of content watched by over 75,000 fans within its first fortnight of streaming. Ben Sellenger, AFL Head of Commercial Growth, said the appeal of the network is no surprise due to the access it provides fans.
"We are proud to partner with global giant Epic Games to put on this charity tournament, harnessing the strengths of both organisations, and providing what should be an amazing product for footy fans and gamers alike. Bringing together some of the biggest names in footy with the biggest names in Fortnite – we can't wait to see who takes out the title.
"The strength of the AFL Gamers Network is the ability to allow our next generation of fans to interact and engage with players in a what is a native environment for them – it's an enormous difference to the experience they get within our traditional game and broadcast environment. It offers a different and authentic gaming experience to a new generation of fans that may not have otherwise interacted with our game.
"The AFL has been involved in gaming for a number of years in various ways, and the AFL Gamers Network now allows us to deliver a product which gives our players who game a platform to unite under and grow their own fan base," said Sellenger.
Transporting fans into the inner sanctum of the competition's best, the AFL Gamers Network is a dedicated hub for AFL players to take their fierce competitiveness to the online world.
Catch the action on youtube.com/aflgamersnetwork from 7.00 pm – 9.00 pm AEST Friday, 22 May.
AFL Stream King: Charity Prize Pool Breakdown
The top four teams will win a prize each for their chosen charities (split equally amongst each Duo for each participant's charity), with the allocation as follows:
First place duo: $50,000
Second place duo: $30,000
Third place duo: $15,000
Fourth place duo: $5,000
YouTube: youtube.com/aflgamersnetwork
Instagram: @AFLGamers
Twitter: @AFLGamers
Facebook: @AFLGamersNetwork