Events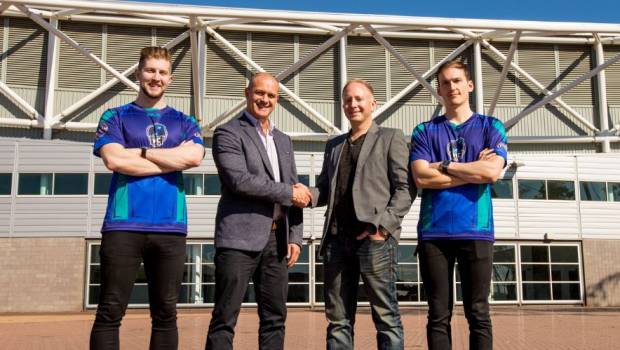 Published on May 7th, 2018 | by Admin
AFL and RIOT GAMES IN WORLD FIRST PARTNERSHIP
The AFL and Riot Games, creator of worldwide phenomenon League of Legends and industry leader within esports, are joining forces to bring a premier stadium tournament to Melbourne, Australia this coming November, 2018.
Building off the deep sporting rivalries that exist between Australian states and territories and New Zealand, League of Legends: League of Origin marks the beginning of an exciting partnership between the two major sports and entertainment leaders.
The short, intense competition will bring together the very best professional players from Oceanic League of Legends esports in an all-star style event where they will step outside their regular season teams to play for their home side.
The AFL and Riot Games together will work on developing local League of Legends esports, and Riot will work closely with the AFL in building new capabilities, including a purpose-build esports studio in Melbourne.
AFL General Manager, Growth, Digital and Audience, Darren Birch says that this partnership will expose a new audience to the AFL and provide a great opportunity to engage a new wave of fans.
"Esports is one of the most exciting emerging industries to come in and disrupt the traditional sports landscape. Riot are a respected and credible leader in this space, and this event will be a great opportunity to continue on that path. We will bring our expertise and insight to the competition, giving all-star players an opportunity to play with different teams, play in a different tournament structure and in a radically different venue environment."
"Our vision is to progress the game of AFL and continue to help fans share in the experience of footy. Working with Riot is one step towards us learning new ways to connect with fans and enhance the complete digital experience."
"We're excited to continue to learn and lead in this space with our new partner, Riot, and to work with our two AFL clubs already in this space, Adelaide Crows and Essendon Bombers, to build out player pathways and opportunities."
Daniel Ringland, Head of Oceanic Esports for Riot Games said "The AFL is a world class league, and leads Australian sport in many key areas. From fan engagement through to player welfare and development, they're the gold standard. We aspire to the same levels of excellence for our pro players and fans of League of Legends esports, so a strategic partnership makes absolute sense."
"The AFL and Riot are culturally aligned, both being firm believers in putting the fan and player experience first. We're excited to be paving the way for esports fans in Oceania."
The confirmed venue and date of the tournament will be announced in the coming weeks.