Games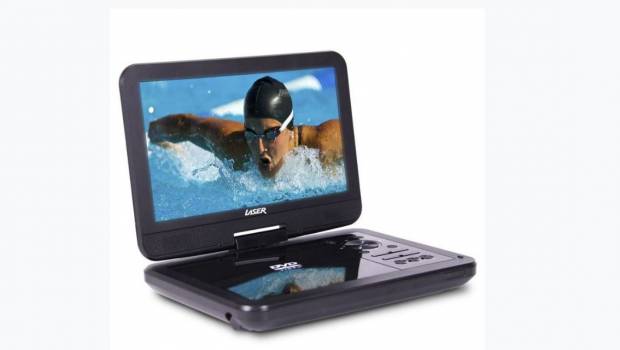 Published on March 27th, 2020 | by Adrian Gunning
Affordable tech options to keep Aussies entertained at home
With lots of Aussies doing the right thing and staying at home wherever possible, many families are looking for ways to keep their children entertained while juggling their working from home and daily responsibilities – all without breaking the bank and keeping an eye on where the dollars are going.
So here's some affordable options for families in this time of crisis…
Laser Portable DVD Player | www.laserco.com.au & Big W | RRP $179.95
If you are concerned about kids disappearing into a room with an internet connected device, Laser's Portable DVD Player is the perfect solution for kids and parents alike. With the option to play movies from DVD discs or USB, the options are endless for hours of entertainment (and peace and quiet for the parents!). With large 10-inch LCD screen, the DVD Player can be recharged via a wall or car power adaptor and complete with earphones in the box, you can enjoy peace and quiet, while the kids quietly watch their favourite movies.
LASER 2-in-1 Multimedia Projector with Built-in DVD player | RRP $279 | www.laserco.com.au & Target
Movie fans can now enjoy impressive large format images in their own home with the 2-in-1 Multimedia Projector from LASER. Compact in size and offering crystal clear detail, this projector functions as a normal LED Projector as well as a DVD Projector for unlimited entertainment for everyone! Simply play your favourite movie directly from the DVD disc player or through your computer or phone. This compact projector can connect to just about any video source, equipped with VGA, HDMI, USB, Micro SD Card and AV inputs. Who doesn't enjoy a DIY backyard cinema, or movies on the go anywhere, anytime. Simply hang up a sheet or find a blank space of wall, plug in your projector and you are good to go!
Belkin BOOST↑UP™ Wireless Charging Pad 5W | Belkin.com/au and leading technology retailers | RRP $39.95
The BOOST↑UP™ Wireless Charging Pad is an affordable solution for anybody interested in trying wireless charging. Qi™ certification provides peace of mind while universal compatibility makes it easy to find the charger that's right for your Qi-compatible phone. 5W is great for charging throughout the day or an overnight power up.
Alcatel 3X | RRP $299 at JBHiFi.com.au
The Alcatel 3X measures in at 6.5-inches with HD+ Super Full View display that provides users with a fantastic display for photos, streaming movies, playing games, and browsing the web in vivid clarity. It features a 16MP + 8MP + 5MP triple rear camera equipped with smart scene detection. It also includes a fingerprint sensor and Face Key to deliver premium security features in a cost-effective package that also weighs less than 180 grams. The Google Assistant Button enables users to access apps, search for information, control smart home devices, set reminders, send text messages, and numerous of other actions in a single press!
Alcatel 1S | RRP $199 at JBHiFi.com.au
The Alcatel 1S provides you a robust phone that can help you handle anything that comes your way. With a 5.5-inch Full View, 18:9, HD+ Display, fantastic for streaming videos, playing games and running demanding apps with its Octa-Core processor and sizable RAM and ROM.  Capture the moment exactly as you imagine it with its dual rear camera with bokeh and wide aperture. Look modern in metallic with Alcatel 1S' polished brushed finish. Its liquid 2.5D front glass delivers you a sleek contour, while its screen delivers you an edge-to-edge experience!
Boost Mobile $150 Prepaid SIM | 80GB + 40GB bonus (120GB total – bonus data new customers only, expires 30 March 2020) | Boost.com.au and 12,000 retail outlets
Working to give the data hungry what they need to keep connected, Boost Anytime PlusTM BULK BUY plans offer great value data inclusions over a long expiry period. The $150 Prepaid SIM gives consumers 120GB of data to use over 365 days, with all data delivered immediately upfront upon purchase. This includes Unlimited calls and text to national standard numbers, unlimited calls and SMS to 25 international countries, 1200 mins and SMS to a further 30 countries* and the ability to stream Apple Music data free. Giving consumers increased flexibility, value, coverage** and the ability to set and forget, Boost BULK BUY SIMs gives Australians the peace of mind to stay connected no matter what.
In addition to the bonus data offer on long expiry, customers on existing $40 or $50 prepaid SIMs will be gifted 5GB extra data. Customers on $70 prepaid SIMs will be gifted 10GB extra.
* Check included countries at boost.com.au/international/
** Boost offers 3G and 4G services on the Telstra Mobile Network. Outside of 4G coverage areas your device will automatically switch to 3G and speeds will be less Check coverage at telstra.com/coverage. All inclusions are for use in Australia.
Laser Karaoke LED Microphone | RRP $59.95 | www.Laserco.com.au & Big W | IMAGERY
Keep the kids (and yourself) entertained for hours with the Laser Karaoke LED Microphone. With its built-in rechargeable battery, you will have hours of entertainment to belt out to your favourite songs anywhere and anytime. Simply pair your smartphone or tablet to the microphone and let the good times roll! The built-in LED lights will brighten up your party. Share your voice with family or housemates as you become the next Australian Idol!