Blu-ray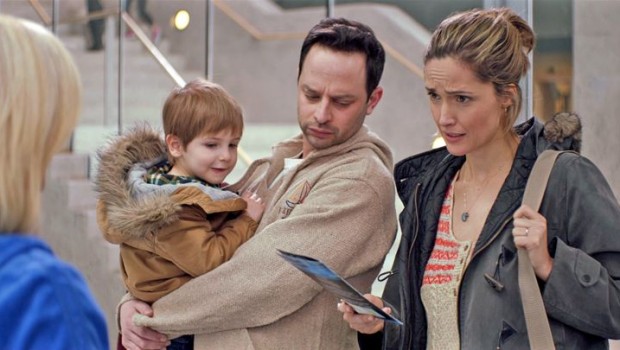 Published on September 9th, 2015 | by admin
Adult Beginners – October 1, 2015
Universal Sony Pictures Home Entertainment is releasing Adult Beginners – available to own on DVD & Digital from October 1, 2015.
Nick Kroll (Get Him to the Greek, I Love You, Man), Rose Byrne (Bad Neighbors, This Is Where I Leave You) and Bobby Cannavale (Chef, Nurse Jackie) star in the critically acclaimed comedy Adult Beginners. A hilarious drama about a self-absorbed, New York City businessman turned nanny.
Jake (Kroll) is a young, narcissistic entrepreneur with a failed career after he crashed and burned on the eve of his company's big launch. Left with no money, no girlfriend and plenty of enemies, Jake leaves Manhattan behind to live with his estranged pregnant sister Justine (Byrne), brother-in-law Danny (Cannavale) and 3-year-old nephew Teddy (Caleb & Matthew Paddock, The Five-Year Engagement, Sleep, Wake, Forget).
Reluctant to let her brother stay with her family for free, Justine decides to make Jake the new nanny, or 'manny', for Teddy. Faced with real responsibility, Jake finds that he may finally have to grow up — but not without some bad behavior first.
Directed by the Academy-Award® nominated Ross Katz (Taking Chance, Lost in Translation), this heart-warming comedy celebrates family, resilience, identity and never being too old to try something new.