Games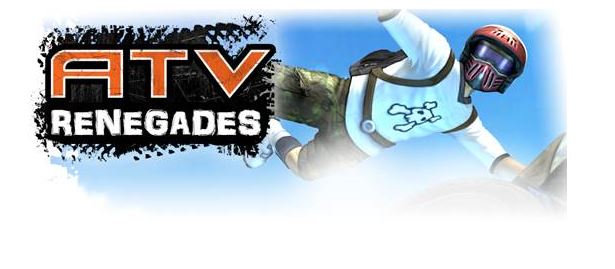 Published on April 27th, 2017 | by admin
ADRENALINE-FUELED RACING GAME ATV RENEGADES NOW AVAILABLE FOR PLAYSTATION 4, XBOX ONE
Sydney, Australia – April 27th, 2017 – Fearless ATV racing fans ready to rip up the course with epic gravity-defying tricks can rejoice as video game publisher Nighthawk Interactive and developer Renegade Kid released their latest, nitro-charged racing game, ATV Renegades. The game is now available at major retail locations throughout Australia on PS4 and Xbox One.
Racing dangerously through exotic locations, such as Thailand, England, Russia, Canada, and Mexico, players can now mount their tricked-out four-wheelers and tear across 24 gnarly tracks in ATV Renegades. Four-wheel fanatics can live the ATV dream, setting insane course times at white knuckle speed while performing dozens of sick, nitro-charged tricks. ATV Renegades features:
Tricked-Out Nitro-Charged, Arcade Racing: Off-road courses allow players to show off jaw-dropping tricks to power up the boost meter;
Unique Off-Road Courses: With 24 demanding off-road courses, players will hit epic air-bending jumps to unlock new tricks;
Single Player and Multiplayer Split-screen Events: Players will perfect their racing skills in single player mode or compete head-to-head against other players via split-screen in unlocked events;
Multiple Game Modes:

World Tour gives players six challenging tours made up of four separate events;
Quick Race lets players race against the game in any unlocked event;
Time Trial mode provides speed freaks the ability to race for time at unlocked events and set the best lap/race times.
ATV Renegades can be purchased at retail locations throughout Australia for the PlayStation 4 and Xbox One for $49.95.