Events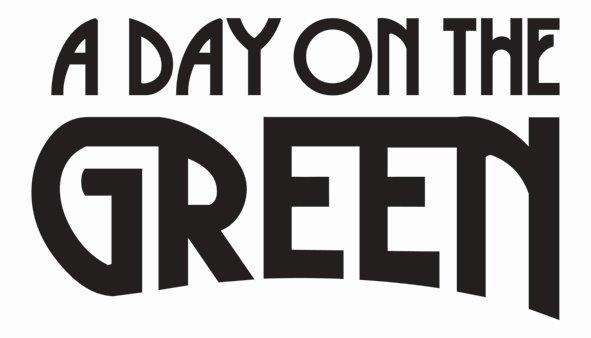 Published on February 15th, 2016 | by admin
ADOTG Hoodoo Gurus, Violent Femmes, Sunnyboys, Died Pretty, Ratcat – Kicks Off March 5!
If there was any doubt that the golden age of indie-rock has left a remarkable legacy on Australian music fans, then check out one of the upcoming a day on the green shows.
Hoodoo Gurus, Sunnyboys and Violent Femmes are teaming up for the very first time, with stellar support from Died Pretty and Ratcat in a bill that has evoked gasps of wonder and muchos affection from music fans nationally.
So much so that 9,500 people will head to the Hunter Valley for the sold out Bimbadgen Winery show on Saturday March 5, while the very next day 11,500 people will flock to the Sirromet Wines, Qld, also totally sold out.  6000+ will attend in Perth and another 8000+ at Melbourne's Yarra Valley.
Impressive numbers indeed.  It seems no one has forgotten the energy, passion, verve and pure joy that marked these bands' performances and will no doubt be on display again during the tour.
All five bands can't wait to re-unite. As Peter Oxley from the Sunnyboys says "whoever thought of this is a genius… the highlight of summer 2016".    From Dave Faulkner "this line-up is truly all killer, no filler!"   And the Femmes' Brian Ritchie "the bill is complementary and elegant and we are proud to be part of it."
Also to be celebrated is the news that both the Violent Femmes and Sunnyboys have shiny new albums poised to drop for the tour.   The Femmes release 'We Can Do Anything' on March 4, while the Sunnyboys have the 15-song live album "Best Seat In The House" out on February 27.
So much to look forward to!
Perth and Melbourne – get in quick as the final tickets have now been released.
TOUR DATES:
Saturday March 5         Bimbadgen Winery, Hunter Valley NSW * SOLD OUT
Sunday March 6            Sirromet Wines, Mt Cotton QLD   * SOLD OUT
Saturday March 12        Rochford Wines, Yarra Valley VIC
Saturday March 19        Kings Park & Botanic Garden, Perth WA (*Ratcat not playing Perth)
THE HISTORY:
The genesis of all three bands, Hoodoo Gurus, Violent Femmes and Sunnyboys formed around the post-punk era of 1980/81, and all three would go on to play an important role in a worldwide musical change that saw indie-rock smash through the ceiling to achieve massive commercial success.
Their respective debut albums Sunnyboys (1981), Violent Femmes (1983) and the Hoodoo Gurus Stoneage Romeos (1984) remain timeless; each one regularly appearing in various All Time Top 100 lists and between them containing a jukebox worth of classics: 'Happy Man, 'Blister In The Sun', 'Leilani', 'Alone With You', 'Gone Daddy Gone', 'I Want You Back' and more. Songs that define a time but are not defined by that time.
Died Pretty, also, were born of that post-punk era and although they served a longer apprenticeship they achieved their masters status with 1991's Doughboy Hollow and tracks like 'DC', 'Godbless' and 'Sweetheart'. And Ratcat, providing the ultimate end point to the indie-rock / mainstream merger via their respective number 1 hits, 1990's 'Tingles' EP and 1991's 'Blind Love'.  
EVENT INFORMATION:
a day on the green is a fully licensed event.  Strictly no BYO alcohol.  Food will be available on site or BYO picnic.  Deck chairs and picnic rugs are recommended. For all transport, accommodation and event information, go to www.adayonthegreen.com.au.