Games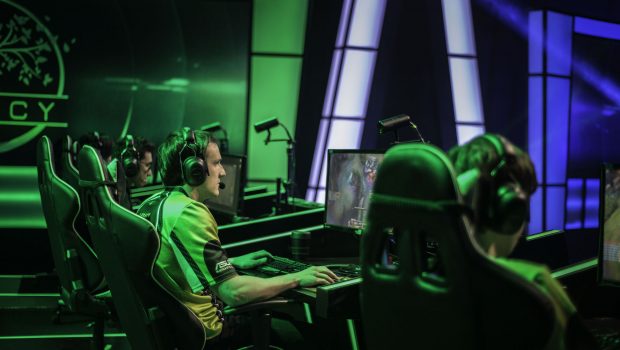 Published on May 18th, 2017 | by admin
Adelaide Crows Football Club acquires OPL team Legacy eSports in Australian First
Riot Games Oceania announced today that the Adelaide Crows Football Club has acquired Oceanic Pro League (OPL) team, Legacy eSports, becoming the first traditional sports club to secure an esports team in Oceania.
The Adelaide Crows' move into esports follows the acquisition of international League of Legends esports teams by several sporting giants, including the NBA's Philadelphia 76ers, German football club FC Schalke 04, French football club Paris Saint-Germain and Spanish football club Valencia CF. This also succeeds the AFL's recent declaration that it intends to enter the field to broaden exposure of its brand amongst the elusive 14-to-34-year age group and boost sponsorship.
Crows Chief Executive, Andrew Fagan, said involvement in the rapidly growing esports industry would broaden the scope of Adelaide's fan engagement, brand and commercial platform.
"Across the globe there are sporting clubs, billionaire investors and athletes becoming involved with a view to growing their brand and reach, driving commercial outcomes and engaging with new fans.
"We will bring our expertise in elite and professional sport to support the high performance development of the Legacy players who are driven to achieve success in their field.
"We will also devote resources to support the growth of the Legacy brand and their ability to engage effectively with their passionate fan base."
Riot Games' Head of Esports, Daniel Ringland, has applauded the Crows' move into esports.
"The Adelaide Crows entering the Oceanic Pro League is a huge win for all esports fans in the region. Not only are they the first 'traditional' sporting club to expand into the OPL, but they're a club built on both excellence in performance and dedication to their fans, which is why Legacy eSports are the perfect partners for them going forward.
"With the two proud clubs combined, their shared values will bring a stronger Legacy into a more competitive OPL."
Respected League of Legends pro player and Legacy eSports team Captain, Tim 'Carbon' Wendel, who will remain with the team, said that this deal is a dream come true.
"This is a landmark day for esports and we are ecstatic to start working with the Adelaide Football Club. I have always been a Crows fan so it is an honour to be part of such a prestigious club and to develop Legacy eSports into a sport powerhouse, just like the Adelaide Crows."
OPL Split 2 will commence on 10 June, following League of Legends: League of Origin (3-4 June). Legacy eSports will compete against Dire Wolves, Chiefs eSports Club, Sin Gaming, Avant Garde, Tainted Minds, Abyss eSports Club and newly promoted, Team Regicide, for the 2017 OPL Grand Final Championship and the opportunity to attend the 2017 League of Legends World Championship. The 2016 League of Legends World Championship received 396 million cumulative daily unique impressions, making it the biggest esports event in the world.
To find out more about the OPL, visit oce.lolesports.com.