Films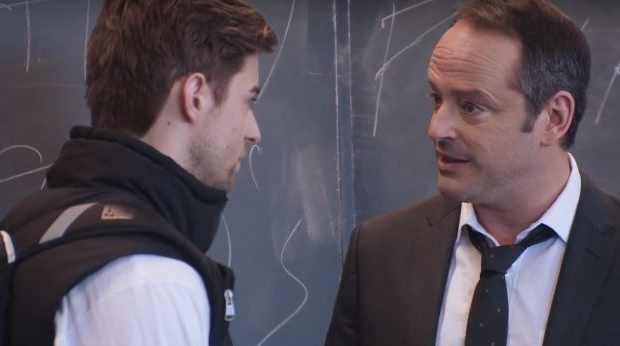 Published on October 7th, 2017 | by Curtis Mayfield
ADDicted – Film Review
Reviewed by Curtis Mayfield M-H on October 6th, 2017
Vision Films presents a film by Dan Jenski
Written by Dan Jenski
Produced by Aaron Bickes, Tom Bryan, Dan Jenski & Jess Moffett
Starring: Luke Guldan, Lauren Sweetser, Gil Bellows & Kathleen Quinlan
Music by Jeffery Alan Jones
Cinematography: Harry Frith
Edited by Dan Jenski
Running Time: 109 minutes
Rating: M
Release Date: the 3rd of October 2017
Movies about drugs can be really fun. Think The Wolf of Wall Street (2013), Fear and Loathing in Las Vegas (1998) or even Pineapple Express (2008). Well if you're going to watch ADDicted then please think twice because there isn't anything funny (or overly interesting) about this downer of a film. Director Dan Jenski brings us a bloated story about the dangers of the prescription drug Adderall and the confusing relationship overworked university kids have with the pharmaceutical company. Drew (Luke Guldan) is a young college football player who's headed for big things according to everybody else. He struggles to live in his deceased father's legendary shadow while juggling school work, football, cheating girlfriends and an over‑the‑top mum who's running for political office, not to mention his dependence on pills for his ADD. We can already feel the pressures of Drew's life just by looking at his tired, handsome face.
ADDicted has its heart in the right place but it is way too thin of a story to be told in a feature length movie. The star has about as much charisma as a spoon and the dialogue is cheesier than a dairy farm. "You are my world" an ex-girlfriend pines. "I'm not trying to be your mum, I'm trying to be your friend!" yells a concerned sorority sister. "Bleh!" says the reviewer who had to watch this predictable story. This is pretty much an episode of The OC on downers. The energy is lacking and so are the characters. Drew's on/off girlfriend Ashley (Lauren Sweetser) is an intense character that adds a little edge to the movie but it only helps a tiny bit to make the characters a little more interesting. In saying that, there is one standout person hidden amongst the cast of melodramatic young actors and that's the cool and approachable university lecturer Professor Mueller (Gil Bellows). The professor is chummy with his students but even his character is boiled down to chestnut status as he merely acts as life coach to a very boring and mumble-mouthed Drew. The movie is so slow paced that it becomes annoying to watch. Everything that happens in its 1 hour and 45-minute duration could have been condensed to a more interesting episode of Degrassi. Though witnessing Drew's mum (Kathleen Quinlan) putting pressure on her son to succeed while also making her look good does make you feel for the character, any sympathy felt comes from Drew's situation more than the overall presentation of the character.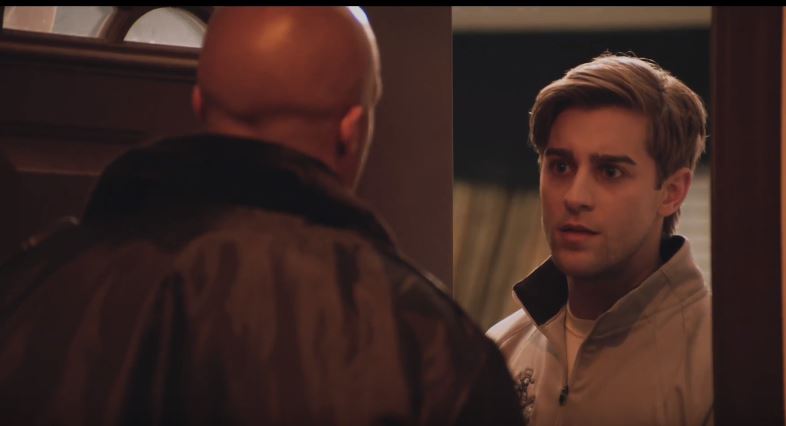 ADDicted comes off as a passion project for Jenski who said that he based the movie on what he witnessed as a university student himself. The story might be based on fact but it's really not as interesting as slight exaggeration. The story doesn't cut to the bone of the problem that is the abuse of prescription drugs and just comes off as a very corny PSA about the dangers of taking pills in order to stay ahead. The film should be applauded for giving a voice the youth that are expected to juggle more than they can handle and not mess up while doing it. It's just that this movie doesn't have enough character or an engaging plot to keep an audience fixated on the screen. Top marks for the attempt but it's a fail when it comes to everything else.
Summary: ADDicted has its heart in the right place but it is way too thin of a story to be told in a feature length movie.