Events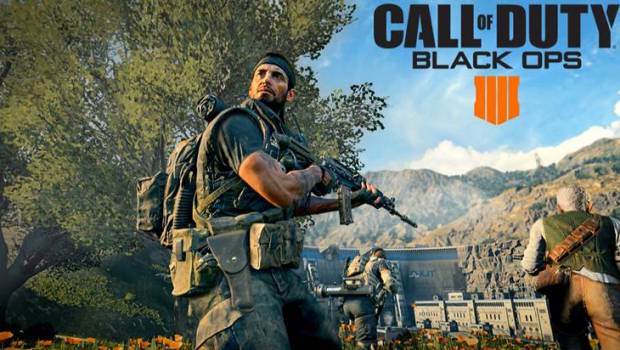 Published on October 24th, 2018 | by Admin
ACTIVISION INVITES AUSSIE GAMERS TO EXPERIENCE THEIR 2018 PAX LINEUP
Activision has announced its 2018 PAX AUS lineup held from October 26 – 28 at the Melbourne Convention Centre!
Over the three days, attendees can jump into Activision's latest Blockbuster releases including first local play of the highly anticipated Sekiro: Shadows Die Twice, grab a lamb feast at the fire-breathing Spyro BBQ and join fellow Guardians at the Destiny 2 Panel.
The Original Roastmaster is Back with Fire-breathing Spyro BBQ: A fire-breathing BBQ built in the likeness of Spyro will be unleashed at PAX AUS. Located at The Common Man restaurant at South Wharf, PAX visitors can watch a unique fire show every hour at the Spyro BBQ activation, before enjoying a fiery feast of three lamb dishes including Sheila's Pick, Toasty's Nightmare and Spyro's Flame Feast. Launching on November 13, 2018, fans can jump in and play the Spyro Reignited Trilogy ahead of its official release at the PlayStation® booth at the Melbourne Convention and Exhibition Centre.
Wield Your Sword in Sekiro: Shadows Die Twice: For the first time in Australia, gamers can get hands-on with the dark and twisted new gameplay in Sekiro: Shadows Die Twice ahead of the game's global release in March 2019. Developed by FromSoftware, Sekiro: Shadows Die Twice introduces players to a reimagined and deadly Sengoku period in Japan putting them in the protagonist role of a hard-hearted warrior whose mission is to rescue his master, a young lord, and exact revenge on his arch nemesis. Sekiro: Shadows Die Twice will be playable at the PlayStation® booth.
Squad Up with Call of Duty: Black Ops 4 on PC: PAX-goers can jump into the Black Ops phenomenon with new record-breaking title, Call of Duty: Black Ops 4 playable on PC at the ASUS and NVIDIA booths. Black Ops 4 raises the bar with gritty Multiplayer combat, the biggest Zombies offering ever and Blackout, where the Black Ops universe comes to life in a massive battle royale experience.
Meet with Fellow Guardians at the Destiny 2 Panel: Guardians will have the opportunity to come together for a panel discussion with hosts, Dion and Quinny from Australian podcast, The Periodic Table of Awesome. The boys will be joined by Destiny veteran and gaming YouTuber, Myelin Games, who also makes up one third of the Destiny Down Under podcast. Catch them at 5.30pm on Saturday 27 October at the PAX AUS main theatre.
To see the full PAX schedule for a rundown of events, visit: http://aus.paxsite.com/schedule.