News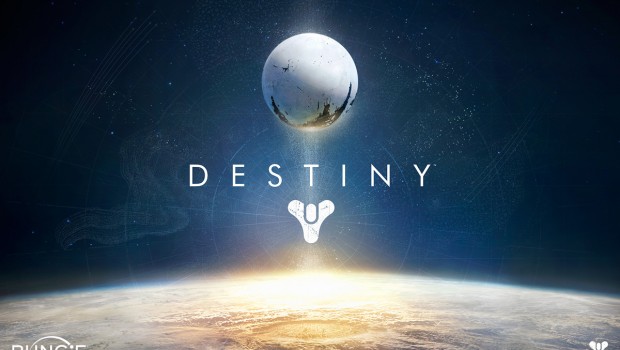 Published on July 8th, 2014 | by admin
ACTIVISION AND BUNGIE OPEN the DESTINY universe with BETA BEGINNING JULY 18
 Official Beta Dates for the PlayStation®4, PlayStation®3, Xbox One, and Xbox 360 Announced 
Destiny 'Ghost' and 'Limited' Collector's Editions Revealed
Sydney, Australia – July 8, 2014 – Activision Publishing, Inc., a wholly owned subsidiary of Activision Blizzard, Inc. (NASDAQ: ATVI), and Bungie today confirmed the calendar for the highly anticipated Destiny Beta, which will include a diverse sampling of major activities featured in the full game. Fans who pre-order Destiny at a participating retailer are guaranteed access into the Beta, which will commence as follows:
The Beta begins first for PlayStation®4 computer entertainment system (PlayStation Plus required for some features) and PlayStation®3 computer entertainment system at 3:00am AEST on July 18
The Beta begins for Xbox One, the all-in-one games and entertainment system and Xbox 360 games and entertainment system from Microsoft (Xbox Live Gold required) at 3:00am AEST on July 24
The Beta will be offline for scheduled maintenance on July 22 – July 23 and remain open for all platforms until 4:59pm AEST on July 28
"As we prepare to launch our first Beta on multiple console platforms around the world, we are excited and eager to open the flood gates," said Harold Ryan, Bungie's president. "We already love to play Destiny, and with your help we can be ready for our launch in September."
Activision and Bungie also revealed today three epic collector's edition versions of the game. The Destiny Ghost Edition and the Destiny Limited Edition both include the following:
Limited edition SteelBook™ Case and Game Disc
Guardian Folio:
Arms & Armament Field Guide
Postcards from the Golden Age
Antique Star Chart
Collector's Edition Digital Content Pack:
Unique Ghost Casing
Exclusive Player Emblem
Exclusive Player Ship Variant
Destiny Expansion Pass – expands the Destiny adventure post-launch with the following two expansions, which will include brand new story missions, cooperative activities and competitive multiplayer arenas, and a wealth of all new weapons, armour and gear to earn:

Expansion I: The Dark Below – Set deep beneath the surface of the Moon, fans will discover an ancient tomb that has been unsealed, and a dark god who has risen an evil army in the depths of the Hellmouth, the home of the Hive enemy race
Expansion II: House of Wolves – Details will be revealed later

PlayStation platforms will also include additional exclusive content with each expansion
The Destiny Ghost Edition will also include the following:
Ghost replica, featuring motion-activated lights and voice recordings from award-winning actor Peter Dinklage, voice of the Ghost character, the player's personal companion in the game
Letter of Introduction
Golden Age Relics, which include a Photo, Patch, Sticker and two Chrome slides of the Traveler
For digital pre-order fans, the Destiny Digital Guardian Edition includes a digital download copy of the game, Destiny Expansion Pass and the Collector's Edition Digital Content Pack.
The Destiny Ghost Edition ($199.99) available on PlayStation 4 and Xbox One only, the Destiny Limited Edition ($129.99), the Destiny Digital Guardian Edition ($129.99) and the Destiny Expansion Pass ($39.99 for the pass, Expansion I and Expansion II are priced individually at $24.99) are all available for pre-order now. All pre-orders on any sku will include access to the Vanguard Armoury that includes early access to weapons, gear and exclusive player emblem. Fans can visit:
For more information about the Beta and the Destiny collector's editions, visit www.DestinyTheGame.com. For exclusive updates, follow the official Destiny social channels at www.facebook.com/DestinyTheGame and @DestinyTheGame on Twitter, and interact directly with the developers at www.Bungie.net.