Comics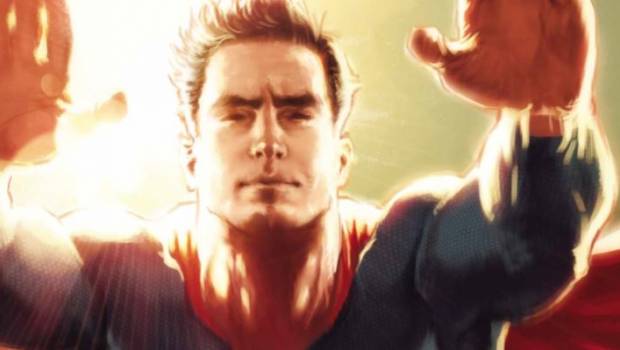 Published on March 15th, 2018 | by Andrew Bistak
Action Comics #999 Review
Summary: Action Comics #999 provides a satisfying farewell from writer Dan Jurgens
With Superman back on Earth and in the proper timeline, the issue starts with Lois and her father arguing with Jon watching on with the 'general' blaming the rift between them due to Superman. Needless to say Jon defends Superman to his grandfather who believes that this Kryptonian could turn into a monster and noone would be able to stop him.
Elsewhere, Superman is on his own mission in space as recounts his previous adventure in time, including the Mr Oz mystery and that his father came up with the idea of the Phantom Zone. Clark also questions imprisoning Hank Henshaw (aka Cyborg Superman) in the Phantom Zone and as a result, he returns him to Earth. Back on our planet, Henshaw fights Superman, however Clark gives him an option.
This option is to remain imprisoned within the Fortress of Solitude with the option if reliving his happiest memories before he became this twisted version of Superman. Although imprisoned in the Fortress, Hank begins reliving his life… until another writer comes along and frees Cyborg Superman. Back with Lois, Jon, his grandfather Sam Kent, Clark finally arrives as he plays the peacekeeper and apologies for not helping bring them back together. Needless to say, he helps mend the rift between Lois and her father.
Final Thoughts?
Action Comics #999 was a fitting farewell from Dan Jurgens who has easily created one of the best interpretations of Superman in a long-time. Complementing the story is the fantastic art from Will Conrad who successfully celebrates the mythology of Superman and his supporting cast. From here, Action Comics #1000 is coming that will celebrate 80 years of the Man of the Steel!
Recommended!
Gallery