Comics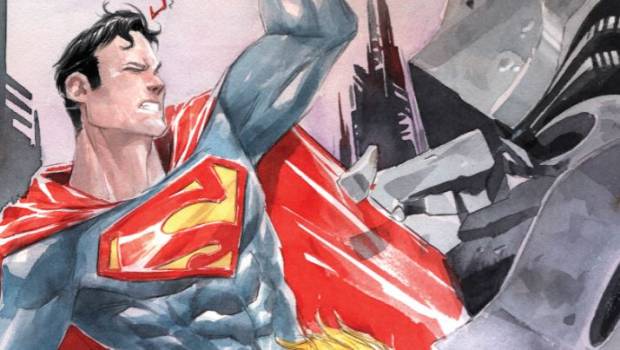 Published on January 24th, 2018 | by Andrew Bistak
Action Comics #996 Review (Son of Zod: Unleashed)
Summary: Action Comics #996 is another Jurgens Superman spectacular!
Damn you Jurgens… just take my money! Your latest issue of Action Comics courtesy of DC Comics is another fun Superman read and begins with our intrepid reporter Lois Lane on the trail of her missing father who was captured on a covert mission and has been sentenced to die. So while Superman is off-world and off-time somewhere in the universe, Lois has taken it upon herself to find her father as she channels her inner spy. Although she doesn't have Clark to back her up and unbeknown to her, their son Jon is secretly watching on.
Elsewhere Superman and Booster have found themselves on a planet that is similar to Krypton and when a droid orders them to kneel in order for them to prove their loyalty to 'Zod', Booster decides to take matters into his own hand and destroys it. Needless to say, Superman has had enough of this journey through space and time and when he encounters the Eradicator that hitched a ride on Booster's time sphere, he defeats it in spectacular fashion and proves you should never annoy the big blue.
Blue and Gold also realise that this dystopian planet dedicated to the family of Zod is in the future and is now a slave planet. Booster believes that by going back in time, they can take care of this 'new' Krypton before it evolves into this chaotic world. Their plan is to steal the parts needed to repair the time sphere which all goes to Apokolips when the Eradicator of Superman's time and that of the son of Zod, Lor-Zod show up who both easily defeat these two time hoping heroes.
Final Thoughts?
All in all, Action Comics #996 was a well-written comic with some great unexpected twists and some killer art thanks to Will Conrad. I also enjoyed the parallel story of Lois Lane as she searches for her father and once again Action Comics is heading to something big with just four more issues go until we reach the landmark issue 1000.
Gallery