Comics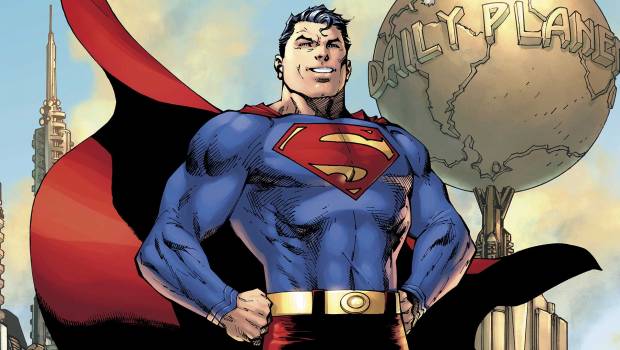 Published on April 18th, 2018 | by Andrew Bistak
Action Comics #1000 Review
Summary: Action Comics #1000 successfully celebrates the Man of Steel with a stellar line-up of creators!
Way back in June 1938, the first issue of Action Comics was released that featured Superman and was created by Jerry Siegel and Joe Shuster. This character would revolutionise the world and more importantly, it would create an archetype of what a hero should be. 80-years later and this character is just as important and is one of the most recognisable superheroes in the world and DC Comics is celebrating Superman's 80th birthday with a landmark issue of Action Comics with number 1000.
As part of the celebration, DC Comics have released this issue with a handful of variants that all capture the essence of Superman (aka mild mannered reporter Clark Kent) and even though he has changed over the years (Superman Red/Blue, Mullet Superman and Superman even gaining the ability to shoot mini-Supermen from his fingers… yes that's true), thankfully this character has always gravitated to what made him 'super'.
Action Comics #1000 with a page count of 80 features all-new art and stories by:
Brian Michael Bendis
John Cassaday
Olivier Coipel
Paul Dini
Jose Luis Garcia-lopez
Patrick Gleason
Butch Guice
Geoff Johns
Dan Jurgens
Tom King
Jim Lee
Clay Mann
Brad Meltzer
Jerry Ordway
Tim Sale
Louise Simonson
Scott Snyder
Curt Swan
Peter J. Tomasi
Marv Wolfman
As you can see, DC has pulled out no stops when it comes to the creators, including some legends who have been asked to celebrate Superman.
Rather than a play by play account of Action Comics #1000, I'll focus on some of my favourite stories and the first one is called From the City That Has Everything which is written and illustrated by Dan Jurgens who was responsible for a stellar run on this series.
This story has Superman going against the aliens known as the Khund as he attempts to get back to Metropolis for Superman Day while citizens of Metropolis tell how this alien from Krypton change their lives for the better. We even get a plethora of other heroes from the DCU making a cameo at end with Wonder Woman informing Kal El that they are also fans. Even though there will be another special by Dan Jurgens to conclude certain story elements from his run on Action Comics, this story is a great celebration of this hero from his perspective and needless to say, it's always great see the art of Dan Jurgens again.
Apart from the current incarnation of Superman, this issue also celebrates the character from Golden Age and even to other realities like the Kingdom Come universe which is Earth-22 thanks to team-Superman which comprises of writer Peter J. Tomasi and artist Patrick Gleason who gave us a great take on the Man of Steel. Paul Levitz and Neil Adams gives us a fun look into the relationship between Superman and his nemesis Lex Luthor as they play Chess which ends with Superman winning the 'game'. We even get the last story of Superman set billions of years in the future which is written in classic Tom King fashion as Clark ponders life with some stunning art by Clay Mann.
With that said, Action Comics #1000 includes the mythology of Superman, plus villains such as Mr Mxyzptlk and the supporting cast with Lois, Perry White and Jimmy Olsen. Writer Brad Meltzer gives us a classic rendition of the Man of Steel in a story eloquently entitled Faster Than a Speeding Bullet as we see our favourite son of Krypton race against time to save a woman in a hostage situation. This story probably had my favourite art in this issue thanks to John Cassaday who successfully brings Superman to life in larger than life fashion.
Newcomer to DC and Superman, former Marvel writer Brian Michael Bendis delivers his first story for this company as Kal El fights against his toughest villain to date, Rogol Zaar who wants to cleanse the galaxy of this Kryptonian plague which ends on a cliff hanger that will continue in the new Man of Steel comic. Bendis does have a good handle on Superman, however the villain does seem a tad cliched and overtop but I'm sure we'll find out more on May 30, when The Man of Steel is released with art by Jose Luis Garcia-Lopez.
Final Thoughts?
Action Comics #1000 was a fun read that brings together a collection of stories celebrating the Man of Steel and if you're eager to see where Brian Michael Bendis will taking Superman, this is the issue to get.
Happy Birthday Superman!
Gallery