Events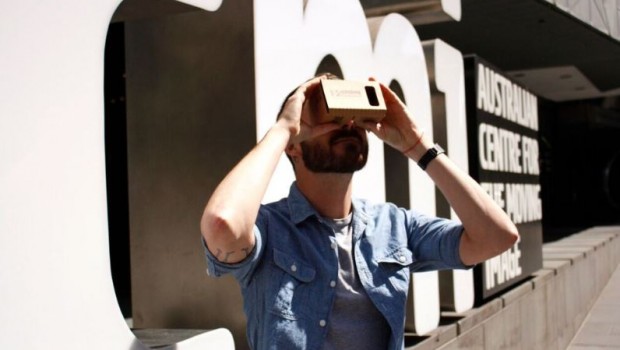 Published on January 6th, 2016 | by admin
ACMI's Gamer & VR activities – White Night Melbourne Program 2016
The Australian Centre for the Moving Image announces White Night Melbourne Program 2016
Saturday 20 February 2016
acmi.net.au/white-night-2016 #whitenightmelb #whitenight
For White Night Melbourne 2016, the Australian Centre for the Moving Image (ACMI) will once again open its doors to host a night of special activities and film screenings, along with providing after hours access to its world-class exhibitions. LOL at the Internet Cat Festival, battle it out and witness elite guest gamers in the Gameplay Lounge, experience Virtual Reality from behind Google Goggles and plenty more, all in one night on Saturday 20 February 2016.
A Pop Up Bar will also operate in the Lightwell and the ACMI Café & Bar will remain open all night. The ACMI Shop will remain open until 2am.
FILMS

INTERNET CAT FESTIVAL Unclassified All Ages
Produced and curated by the Walker Art Center and presented at ACMI, the Internet Cat Festival lets you LOL in the presence of others as silly cat videos are presented in all their glory on the big screen. The first Internet
Cat Video Festival took place at the Walker Center in Minneapolis Minnesota on August 30, 2012. It attracted audiences of more than 10,000 people (and a few felines), providing a communal experience for fans of the online phenomenon. What began as a social experiment to test the boundaries of online communities and crowd source public content, has since become an International success. Screens every half hour from 7pm to 7am.
Various, 2015, 15mins, USA. Courtesy Walker Arts Centre.
NIGHT CRIES G
A story of a white woman and her adopted Aboriginal daughter, told with vibrantly coloured landscapes and a richly constructed soundscape. The film is in part a response by visual artist Tracey Moffatt to Charles
Chauvel's celebrated feature film, Jedda (1955). Shot totally in a studio, the film explores the relationship between the two characters while the daughter, now the sole carer for her dying mother, dreams of faraway
places. Screens every half hour from 7pm to 7am.
Winner of the Best Short Film at MIFF 1990
Nominated for the Palme d'Or – Best Short Film, Cannes Film Festival in 1990
Tracey Moffat, 1990, 17mins, DCP, Australia. Courtesy Ronin Films.
BABAKIUERIA PG
A satirical look at black-white relations in late twentieth century Australia, with a comic depiction of a racial role reversal. Written by Geoffrey Atherden (Mother and Son, Grass Roots), the film was awarded
a United Nations Media Peace Prize in 1987. Starring Michelle Torres, Bob Maza, Kevin Smith, Cecily Polson and Tony Barry. In documentary (or 'mockumentary') style, the film's presenter (Michelle Torres)
investigates white lives in the fictitious land of Babakiueria (Barbeque Area), where white people are a minority, living under black laws and suffering from discriminatory practices and attitudes held by the black
majority. Don Featherstone, 1986, 29mins, Australia. CourtesyAustralian Mediatheque.
GIRT BY SEA Unclassified 15+
Girt by Sea is a cinematic love letter to the coastline of Australia – a poetic celebration of our deep connection to the sea as documented over the past 100 years. Drawing on the extensive visual collections held by The
National Film and Sound Archive and ABC Archives, along with a mass of crowd-sourced home movies, Director Shane McNeil weaves a lyrical and contemplative interpretation of Australia's coastal history. Set to an original score by award-winning Australian band The Panics, the film takes the viewer on an immersive visual journey around the shoreline of our island continent – exploring the role the coast has played in shaping our national identity; a place of relaxation and leisure, a place for work and industry, and occasionally, a place of terror.
Shane McNeil , 2014, 60mins, Australia. Courtesy Producer Heather Croall.
ACTIVITIES

NEXT LEVEL GAMES LOUNGE
The ACMI Lightwell will transform into a lively music and gaming space merging a range of games, from retro titles, to the latest releases including Star WarsTM and BattlefrontTM. This next level social gaming lounge features live DJs, gaming for all ages, and opportunities to watch professional game play or even take on a pro in a non-competitive environment.
Family content 7pm-11pm.
VR REVOLUTION
Virtual Reality offers a powerful new tool for storytellers, filmmakers and artists to engage audiences. Cardboard virtual reality (VR) Google Goggles enable everyone access to virtual reality using a fold-out
cardboard mount for mobile devices. With a selection of short VR films, participants of all ages can explore this radical new filmmaking concept. There will be four VR films that each run for approcimately 4 minutes,
covering fascinating art and incredible environments.
EXHIBITIONS

JULIAN ROSEFELDT: MANIFESTO
Gallery 1 holds the world premiere of Manifesto (2015), a new thirteenchannel work by pre-eminent artist Julian Rosefeldt starring Cate Blanchett. Manifesto questions the role of artists today, drawing on the
writings of Futurists, Dadaists, Fluxus artists, Suprematists, Situtationists, Dogma 95 and other artist groups, along with the musings of individual artists, architects, dancers and filmmakers. Passing the philosophies of
Claes Oldenburg, Yvonne Rainer, Kazimir Malevich, André Breton, Elaine Sturtevant, Sol LeWitt, Jim Jarmusch, and other influencers through his lens, Rosefeldt has edited and reassembled a collage of artists'
manifestos. Blanchett performs these 'new manifestos' while inhabiting thirteen different personas. Manifesto has been proudly commissioned by ACMI in partnership with the Art Gallery of New South Wales, Hamburger Bahnhof – Museum für Gegenwart and Sprengel Museum.
DANIEL CROOKS: PHANTOM RIDE
Gallery 2 holds Phantom Ride (2016), an exhibtion from internationally acclaimed, Melbourne-based artist Daniel Crooks that is inspired by a history of cinema and, in particular, the way in which trains have featured
as an extension of the camera. Traveling along various urban and country railway tracks, it blends different scenes to produce an illusion of traveling through time and space. The work references the phantom
rides of early cinema, a genre of film popular in Britain and the United States in the early 1900s. Pre-dating narrative features, these short films showed the progress of a vehicle, usually a train, moving forward by
mounting a camera on its front. Phantom Ride is the second Ian Potter Moving Image Commission, a ten-year program for new works by midcareer Australian artists.
SCREEN WORLDS
Screen Worlds: The Story of Film, Television and Digital Culture is ACMI's permanent exhibition celebrating and exploring the moving image in all its forms. The exhibition spans 110 years of moving image history,
charting the early beginnings of film to the rise of television, games, the internet and the dominance of the digital age. From pre-cinematic objects and forms through to the rich and enveloping immersive media
we experience today, Screen Worlds contains 220 screen-based displays, 30 hours of moving image content (including newly commissioned works) and hundreds of original objects and memorabilia. This stunning
exhibition will change the way you think about the most pervasive and powerful cultural forms of our time.
ACMI comes alive from 7pm Saturday 20 February to 7am Sunday 21 February 2016 in association with
White Night Melbourne.
For more information, please visit acmi.net.au/live-events