Events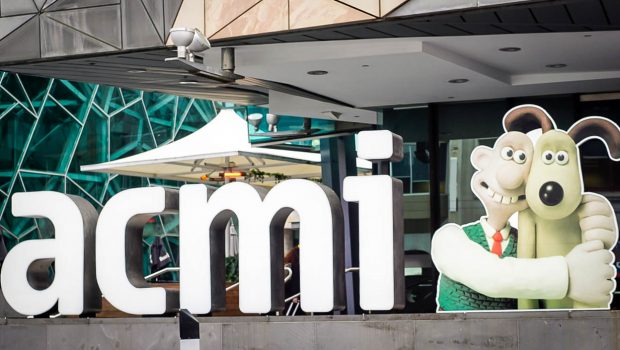 Published on October 16th, 2017 | by admin
ACMI announces Wallace & Gromit and Friends to spend summer in Melbourne!
"It's hard to wipe the smile off your face" – Broadsheet
"My face hurts from smiling too much" – My Poppet Living
"A veritable treasure trove of creative genius" – The Conversation
ACMI (Australian Centre for the Moving Image) today announced an extension to the exclusive Australian season of Wallace & Gromit and Friends: The Magic of Aardman. The acclaimed exhibition celebrating 40 years of one of the world's most successful animation studios will now run until 29 January 2018, giving thousands more a chance to go behind the scenes of such beloved film and TV as Wallace & Gromit, Shaun the Sheep and Chicken Run.  
Premiering in Australia as part of the 2017 Melbourne Winter Masterpieces program, Wallace & Gromit and Friends: The Magic of Aardman reflects the quirky humour and idiosyncratic charm of the British studio from concept drawings and storyboards to the intricate, handmade puppets and sets that enthral audiences young and old.
"We are delighted to be able to extend our exclusive season of Wallace & Gromit and Friends: The Magic of Aardman," said ACMI CEO & Director, Katrina Sedgwick. "Now audiences over summer have the chance to enjoy what has brought delight to so many throughout winter."
"It is marvellous to see the thousands of clay animations made by our visitors in the exhibition's activity space. Such inventive characters and scenes have been created, inspired by the models and sets on display at ACMI. With this exhibition our visitors are reminded not only of award-winning film making, but beloved characters and hilarious stories treasured by us all."
Minister for Tourism and Major Events John Eren today said: "The exhibition has proven to be a massive hit with locals and tourists alike with thousands of people already pouring through the doors at ACMI – and the fun is set to continue."
"Melbourne Winter Masterpieces series brings the world's best art and creativity to our state, supporting jobs and boosting our visitor economy," he said.
Minister for Creative Industries Martin Foley said; "ACMI's Wallace and Gromit exhibition is a fantastic family day out behind the scenes of the much-loved animation – I'm thrilled that we're extending the exhibition for people to enjoy all through the summer school holidays."
The exhibition, which has been lauded for its feel-good charm, boasts more than 350 objects including: original artworks; over 50 set pieces such as Wallace's Cracking Contraptions and Gromit's famous vegetable garden; Shaun the Sheep sets; the flying machine from Chicken Run; the spectacular 5-metre tall ship from The Pirates! Band of Misfits, and exclusive material from the studio's forthcoming feature film Early Man due for release in 2018.
Thousands of visitors have taken the opportunity to experiment with clay animation in the exhibition's activity space where they can create their own clay character and short stop motion animation, inspired by the work of Aardman.
During the exhibition's extended Melbourne season, audiences can expect a diversity of experiences including special events, screenings, interactive workshops and education programs for which ACMI is renowned.
Aardman is one of Britain's biggest creative exports, producing multi-award-winning feature films, television series, music videos, advertisements and digital entertainment. The studio won three Academy Awards® for Best Animated Short Film – Creature Comforts (1990), The Wrong Trousers (1993), and A Close Shave (1995) – before winning Best Animated Film for Wallace & Gromit's feature debut, The Curse of the Were-Rabbit (2005), which was also awarded the BAFTA for Best British Film.
Popular theatrical releases have included The Pirates! Band of Misfits (2012), Arthur Christmas (2011), Flushed Away (2006) and the studio's highest grossing theatrical release, Chicken Run (2000), all of which feature in the exhibition. One of the studio's earliest stop motion animation characters, Morph, has been a children's television favourite in Britain since he first appeared on television in 1977, and remains staple viewing on Australia's ABC3.
Wallace & Gromit and Friends: The Magic of Aardman follows the success of previous Melbourne Winter Masterpieces at ACMI, including the V&A's David Bowie is (2015) and the ACMI-curated DreamWorks Animation: The Exhibition (2014), soon having its sixth international stop on a tour which has seen almost 900,000 people enjoy the exhibition following its world premiere at ACMI. ACMI remains the only institution to tour its original Melbourne Winter Masterpieces exhibitions globally, taking with it Melbourne's reputation as a cultural capital.
Wallace & Gromit and Friends: The Magic of Aardman is extended strictly until 29 January 2018. For tickets and information please visit acmi.net.au.