Hardware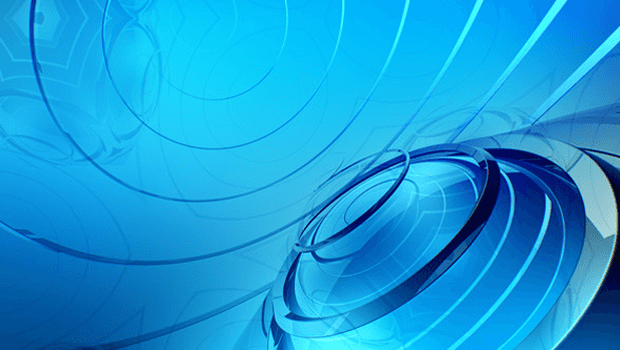 Published on October 20th, 2014 | by admin
Acer Expands Chrome OS Range with Three New Products
SYDNEY (20 October 2014). Acer today announces the expansion of its Chrome OS range with the availability of the Chromebook 13, Chromebook 11 and Chromebox CX1. Building on the success of its award-winning and best-selling Acer C7 Series Chromebook, Acer's Chrome devices are ideal for education, corporate and budget-conscious users who wish to leverage the affordability and security of the Google Chrome ecosystem.
"Acer's industry-leading range of affordable Chromebook devices is designed for the growing number of customers who enjoy the Google ecosystem for school, work and entertainment. Our latest Chromebook models have already had numerous positive reviews around the world," said Katherine Nguyen, Head of Marketing at Acer Australia and New Zealand.
Acer Chromebook 13
The Acer Chromebook 13 is the ideal choice for customers who want a combination of value for money, additional screen real estate and portable, productivity-boosting design. It is the world's first Chromebook powered by a high-end NVIDIA Tegra K1 graphics and mobile processor, enabling it to smoothly multi-task high needs processes and prolong battery life.
This new device boasts a vibrant high-resolution 13.3-inch screen — 1080p ahead of the standard 720p screens – and is available in two options: a full HD display with 1920×1080 resolution or a 1366×768 display(3). It has an industry-leading battery life of up to 13 hours(2) and boots up in less than 9 seconds. The wide array of ports includes full size HDMI for connecting to peripherals, two USB 3.0 ports and 802.11 ac Wi-Fi. And its compact fanless chassis is a mere 327mm (W) x 227.5 (D) x 17.95 (H) weighing only 1.5 kg.
"Because Chrome devices are simple to use, they are ideal for sharing by multiple users, such as families, schools or at different shifts at a business," said Daniel Goffredo, Head of Commercial Products, Acer Australia and New Zealand. "Users can log into their own account to access Gmail, Docs, website bookmarks and other information. Storage on Google Drive 4 protects files, documents and photos safely in the cloud, and ensures that the most current version of the file or document is always available and safe, even if the Chrome device is lost or stolen. Plus, users of Acer Chrome devices can view, edit, create and collaborate on- and off-line with a growing number of programs, such as Office documents and Gmail."
Acer Chromebook 11
The Acer Chromebook 11 enhances life on-the-go with faster wireless connectivity and longer-lasting battery life that extends productivity with day long power on a single charge.
Up to 3x faster(1) connection is achieved via the latest 802.11ac wireless communication which vastly improves both distance and range coverage. With the benefit of approximately 8.5 hours(2) of battery life, users can fit in plenty of work and entertainment throughout the day. The Intel® Celeron® N2830 processor(4), based on the Intel Bay Trail M architecture, and eMMC 16/32 GB solid-state drive helps this system boot fast(5).
The Chromebook 11 comes with an 11.6-inch HD 1366 x 768 display, 16:9 wide aspect ratio, and Acer ComfyView™ LED backlit TFT LCD. It features Bluetooth 4.0 technology and input/output ports include USB 3.0 and USB 2.0 ports for quick and easy data sharing and external storage, a SD™ Card reader, combo headphone/speaker jack, and HDMI® port.
There are two models. The slimline Chromebook 11 (CB3-111), in Moonstone White, for consumers measures only 299 x 202 x 18.65 mm and weighs a mere 1.1kg so it can be taken anywhere for exploring online, staying in touch, running Chrome apps and more.
The Chromebook 11 (C730), in Granite Gray, has an improved structural design for the commercial and education markets. It can withstand a 60 percent higher drop test than the consumer model. Designed to cope with spills and drops, it also features a water spillproof keyboard/touchpad with drainage channel(3). This model measures 302.6 x 206.6 x 21.75 mm and weighs 1.4 kg.
Acer Chromebox CXI
Like the C7 Chromebook series, the Acer Chromebox CXI is fast; it boots up in 8 seconds and resumes nearly instantly from sleep mode thanks to the 16GB Solid State Drive(4). For those who don't require a mobile platform, the CXI is housed in a compact 165.45 x 130.21 x 33.20 mm) chassis that stands upright or hangs on the back of a monitor. The Acer Chromebox CXI maximises space, a key consideration for libraries, cube and classroom environments as well as businesses with task-based user terminals.
"The Acer Chromebox CXI is an excellent fit for schools or businesses where conserving costs and space are high priorities," said Daniel Goffredo. "Due to the ease of management, the Chromebox can significantly reduce the technical support and consequently lower the total cost of ownership."
The new Chromebox CXI is powered by a Celeron® 2957U processor based on the Intel Haswell micro-architecture. Customers can power through web pages and documents, and enjoy fluid HD video and applications with the support of up to 4GB of DDR3 1600Mhz memory and Intel® HD graphics.
It provides excellent wireless connectivity via 802.11a/b/g/n WiFi, Bluetooth 4.0 and Gigabit Ethernet. Four USB 3.0 ports include two with power off charging for smartphones and tablets. They can also access other media and files through the SD card reader that supports up to a 32GB SD card(4). The Chromebox CXI pushes video and content to external displays and HDTVs via HDMI® and DisplayPort. In addition, a combo audio jack is provided for connecting a microphone and headset, while a LAN port enables a wired network connection. The systems come bundled with a VESA mount kit and a Google approved USB keyboard and mouse, powered by an AC adapter.
The new Acer Chromebox CXI is Citrix-certified to deliver virtualised remote desktops and applications through a single platform and can effectively be a thin client.
Pricing and Availability
Australia:
• The Acer Chromebook 13 is available now from Synnex starting at A$379.
• The Acer Chromebook 11 (CB3-111) is available now from Synnex starting at A$329
• The Acer Chromebook 11 (C730) starts at A$399
• The Acer Chromebox CXI is available now from Synnex starting at A$359.
New Zealand:
• The Acer Chromebook 11 (C730) is available now from Education partners starting at NZ$449.
• The Acer Chromebox CXI is available now from Synnex/Dove & Ingram Micro starting at NZ$399.
To learn more about availability, product specifications and prices in specific markets, please contact your nearest Acer office via www.acer.com.au.