Games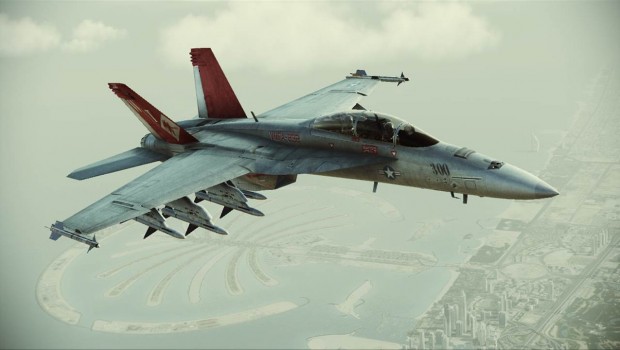 Published on March 9th, 2015 | by admin
ACE COMBAT GOES TO INFINITY AND BEYOND WITH ITS 8th UPDATE!
Tons of Exciting Content in this Brand New Update!
Enhancing its players experience and making it as enjoyable and long as possible is the top priority of ACE COMBAT INFINITY's dev team! Read the full list of new additions and adjustments and watch the summary trailer on YouTube:
Free Flight Mode: Purchasing the "Free Flight Ticket & Bonus Item Set" will allow players to unlock a brand new mode where the map can be selected before taking-off with the plane and enjoying a free roam in the beautiful and well-known ACE COMBAT skies!
New Events & Special Challenges:
4 Online Co-Op Missions Ranking Events
2 Team Deathmatch Ranking Event
7 Item Drop Events
21 Challenges
2 Standard Aircrafts and 25 Special Aircrafts
Avalon Dam Invasion: a new Online Co-Op Mission
As a hard mode mission, "Dubai Night Assault (hard) "  have been added
Level cap increase for 13 different jets
New Nicknames, Aircraft Parts, Radio Messages, Special Weapons, Emblems and tons of adjustments for the pilots' greatest pleasure! 
ACE COMBAT INFINITY for PlayStation®3 and its latest patch are available now in Europe, Middle-East and Australasia via the PlayStation®Network.  
Maintain radio contact via: