Games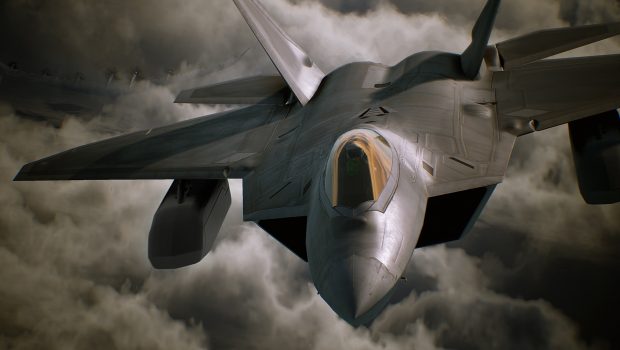 Published on June 11th, 2017 | by Admin
ACE COMBAT 7: SKIES UNKNOWN TO DELIVER HIGH ALTITUDE AIR COMBAT AT E3 2017
ACE COMBAT® 7: SKIES UNKNOWN is all set for flight at E3 2017. To give you a glimpse of the action in the latest chapter of the Ace Combat franchise, we're pleased to share the ACE COMBAT 7: SKIES UNKNOWN E3 trailer today.
Featuring story elements that bring players back to the Strangereal universe, ACE COMBAT 7: SKIES UNKNOWN promises to deliver heart-pounding action, a gut-wrenching storyline, and the most advanced visuals to ever grace an Ace Combat game.
ACE COMBAT 7: SKIES UNKNOWN is scheduled for take-off in 2018 for the PlayStation 4, Xbox One, and PCs via STEAM. PlayStation 4 system players will be able to play portions of ACE COMBAT 7: SKIES UNKNOWN and experience exclusive features developed specifically for the Sony PlayStation®VR. To find out more about ACE COMBAT 7: SKIES UNKNOWN, head over to http://www.acecombat.com. To learn more about BANDAI NAMCO Entertainment Europe's other products go to: http://www.bandainamcoent.com or follow us on Facebook at https://www.facebook.com/BandaiNamcoEU or join the conversation at https://twitter.com/BandaiNamcoEU.