Games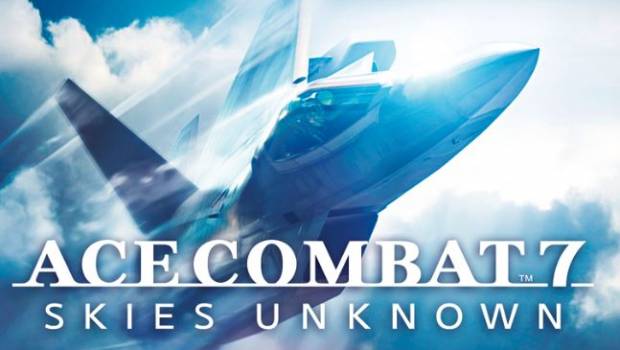 Published on January 20th, 2019 | by Admin
ACE COMBAT 7: SKIES UNKNOWN AVAILABLE TODAY FOR PLAYSTATION 4 AND XBOX ONE
BANDAI NAMCO Entertainment Europe are pleased to announce the release of ACE COMBAT® 7: SKIES UNKNOWN today January 18th, 2019 for PlayStation®4 and Xbox One – putting players in control of the most advanced war planes ever created.
Click here to watch the launch trailer: https://youtu.be/H3tObLTM8Fw
Across the emotive Campaign Mode, players will dive into a world-wide conflict – with blurred lines between who is right and wrong – and experience sky battles bursting with graphical power.
In Multiplayer mode, budding pilots can take to the skies in intense 8-player dogfights or Team Deathmatch mode. From cold, strategic aces to daring, genius pilots, each player will be able to customise their favourite aircraft with more than 100 different enhanced parts, in order to perfectly match their needs.
ACE COMBAT 7: SKIES UNKNOWN is scheduled for take-off on 18th January for the PlayStation® 4 and Xbox One, and on 1st February for PC via STEAM.
PlayStation 4 system players will be able to play a full campaign on the standard mode and an exclusive and dedicated experience with specific missions developed for the Sony PlayStation®VR.
To find out more about ACE COMBAT 7: SKIES UNKNOWN, head over to http://www.acecombat.eu.
To learn more about BANDAI NAMCO Entertainment Europe's other products go to: http://www.bandainamcoent.eu or follow us on Facebook at https://www.facebook.com/BandaiNamcoEU or join the conversation at https://twitter.com/BandaiNamcoEU.