Hardware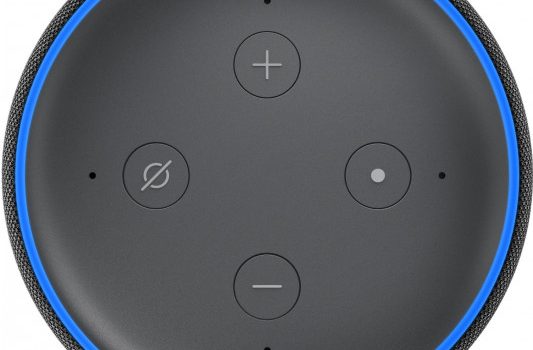 Published on October 9th, 2019 | by James Wright
Accidental Queens' Audio-based Narrative Mystery Alt-Frequencies the News One Stories is now out for Alexa
Critically acclaimed developer Accidental Queens (A Normal Lost Phone) and co-producer ARTE (Bury me, my Love) announced that its audio mystery game Alt-Frequencies – the News One Stories is now available for free on Alexa devices, the Alexa app for smart devices and the developer's website.
Alt-Frequencies – the News One Stories is a prequel to the recently released time time-lopping mystery Alt-Frequencies (Steam, iOS and Android).
About Alt-Frequencies – the News One Stories (free Alexa and web game, out now)
Alt-Frequencies – the News One Stories is a free prequel set a couple of months before the events of Alt-Frequencies and you are the budding new editor-in-chief of national news radio station News One. The station is trying to find a new direction, and it will be your task to help them. Which stories will you choose to broadcast, which news angle will you pick? Try to make the right choices to pass your probation and get officially hired.
Join a lively cast of journalists and news editors in a country on the brink of seismic change. Revolutionary new technologies are breaking into the mainstream and action groups emerge, while you as the new editor-in-chief try to make sense of it all.
About Alt-Frequencies (recently released premium game for iOS, Android and Steam)
Alt-Frequencies tasks players with unravelling a mystery taking place between multiple radio stations among a disparate group of people, intersecting where interactive investigation meets podcasting. Record, rewind time and broadcast snippets of radio shows to find out the truth about the time loop, a conspiracy and the biggest vote in history.
Alt-Frequencies supports Visually Impaired players and Blind gamers with inclusion of players of various disabilities being a cornerstone of the game design. In Alt-Frequencies players will solve a series of puzzles to progress in their investigation. A radio/audio format is used as the game's key mechanic, delivering an innovative and original method of non-linear storytelling which has become the signature calling card of acclaimed development studio Accidental Queens.
Players will get an intimate look into the lives of radio hosts, conspiracy theorists, students, politicians, underground activists, train station managers and even a dog as they manipulate and redistribute information between them and impact their lives in various ways.