Hardware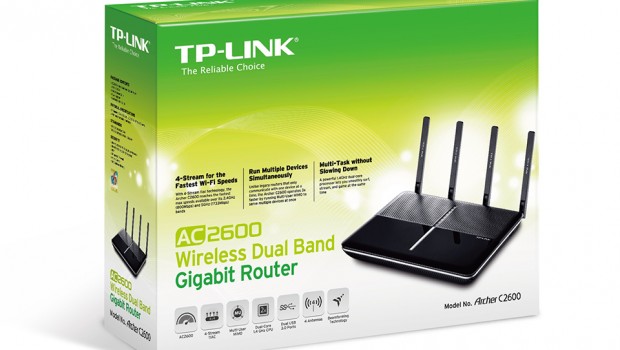 Published on October 14th, 2015 | by Jeff O'Neil
AC2600 Wireless Dual Band Gigabit Router (Archer C2600) Review
Summary: The AC 2600 Wireless Dual Band Gigabit Router (Archer C2600) is an excellent router from TP-Link that gives great value for money for the user.
Welcome to TP-Link's latest product, the AC 2600 Wireless Dual Band Gigabit Router (Archer C2600) that comes with both 2.5Ghz and 5Ghz frequencies with quite a few features for novice and advanced users. It also uses Qualcomm Technology and the C2600 is 802.11ac compliant which boasts speeds of up to 2.6Mbps that is split between 800 Mbps (2.4Ghz) and 1733 Mbps (5Ghz).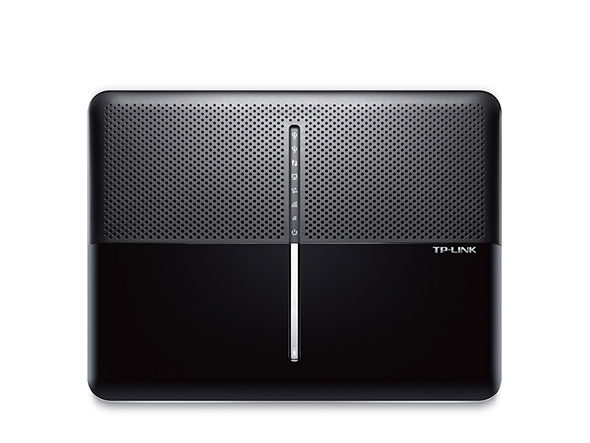 Another highlight of the AC2600 is the Multi-user MIMO which allows for three simultaneous streams and opposed to throttling your bandwidth if you're using the product for something like Foxtel or Netflix, it basically keeps this connection active without any lag with simultaneous connections to other devices. This means you could be streaming on your Foxtel box while someone is playing online gaming on their XBox One in another room.
Features
4-Stream for the Fastest Wi-Fi Speeds – The Archer C2600 reaches the fastest max speeds available over its 2.4GHz (800Mbps) and 5GHz (1733Mbps) bands
Run Multiple Devices Simultaneously – The Archer C2600 operates 3x faster by running MU-MIMO to serve multiple devices at once instead of one at a time
Multi-Task without Slowing Down – A powerful 1.4GHz dual-core processor lets you smoothly surf, stream, and game at the same time
Maximum Range – 4 dual band detachable high performance antennas provide maximum Omni-directional wireless coverage with beamforming technology
TP-LINK Tether App – TP-LINK Tether provides the easiest way to access and manage the router on your iOS and Android devices
Given that so many households have multiple WiFi devices, all vowing for precious bandwidth, the AC2600 gives both home and office a fast and strong connection. In laymen terms, the Multi-user MIMO technology basically prevents connections from waiting until there is a free slot and in turn reduces congestion. Not all routers have this capability and if you're experiencing this issue, it's probably time to update to a router that does support MIMO.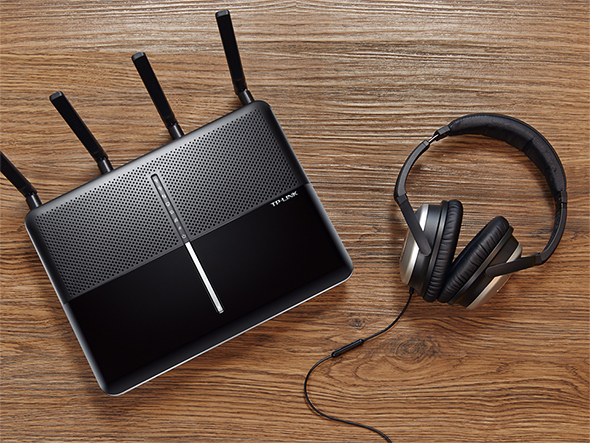 Ironically, the AC2600 is running a 1.4Ghz Dual-Core processor which definitely helps in maintaining the high speeds and for allowing a variety of devices access to the product, especially for gaming or even streaming at 4K. The router even has 512MB of RAM to assist with the wide gamut of features. All in all, it's quite a powerful product inside and more importantly easy to use. Add in remote management capabilities thanks to tethering apps on your iOS or Android and the AC2600 ticks all the right boxes for user features.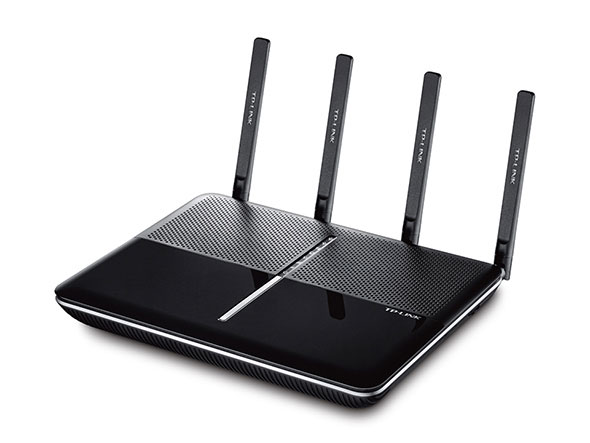 Out of the box, the AC2600 is quite a well-designed Router that measures at 263.8 × 197.8 × 37.3mm and is quite lightweight. It's also quite a good looking device for something of a technological nature with all its inputs and user prompts well placed thanks to its design.
On the top of the device, there are eight LED's that include useful icons such as power, internet connection and whether something is connected to the USB port. On the back of the AC2600 near the top, the product has its four antennas and directly on the back you will find the Gigabit Ethernet connections, internet with a power button and next to that, the mains connection.
Specifications
WiFi Performance: AC2600 WiFi (800 + 1733 Mbps)
WiFi Band :2.4GHz & 5GHz
Ethernet Ports: 4 Gigabit LAN port / 1 Gigabit WAN port
USB Ports: 2 USB 3.0 Ports
CPU: 1.4 GHz dual-core processor
Memory: 512MB
Antennas: 4 Detachable antennas
MU-MIMO Support: Yes
RRP: From $269AUD (October 2015)
On the left hand side of the product, you will find two USB 3.0 connections, a WiFi On/off button, WPS (WiFi Protected Setup) and a Reset button should you encounter any difficulties. To access the AC2600, you can directly access it via the IP address (http://tplinkwifi.net) or use the Tether App which is extremely easy to use and navigate. However before you can connect the device to your network, you first need to install the four detachable antennas which simply just screw into the router.
With installation, we chose to connect it via the network port which allowed us to directly access the router via its IP address. The interface is very user friendly and quite easy to setup plus it boasts a "quick setup" feature which basically takes you through various wizards. Should you get stuck, you can contact TP-Link support for advice or assistance.
It even includes a plethora of security controls (64/128-bit WEP, WPA/WPA2, WPA-PSK/WPA-PSK2)  plus a parental control option and guest accounts. As it's a VPN compatible device, this allows you to access the product from remote devices which is another bonus and really future proofs the device.
Setup Screenshots
In our tests we managed to get the router to score around 860Mps on average with the odd occasion going just beyond the 900Mpbs mark on 5GHz with most WiFi peaking around 800Mps. Furthermore, it should be noted that this speed allows for concurrent connections so you could have your XBox One and PlayStation 4 pushing these speeds, you'll easily reach the 1733Mpbs pinnacle together.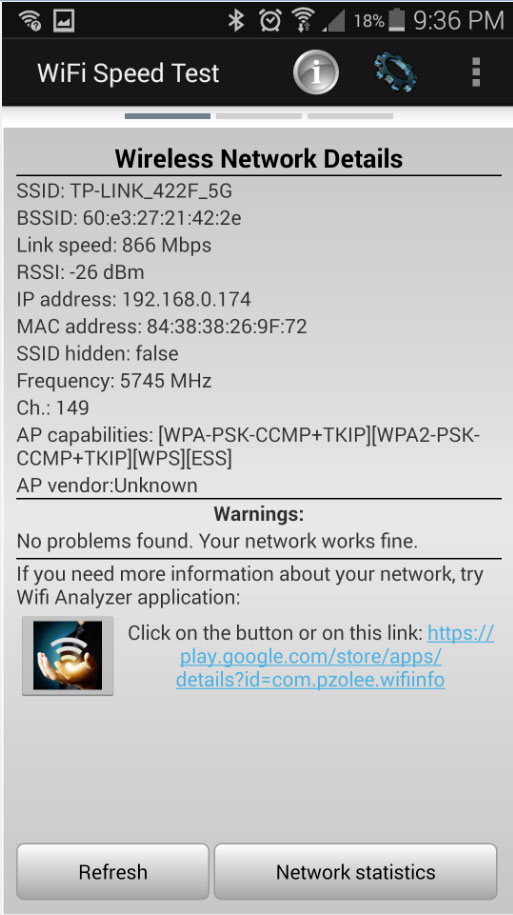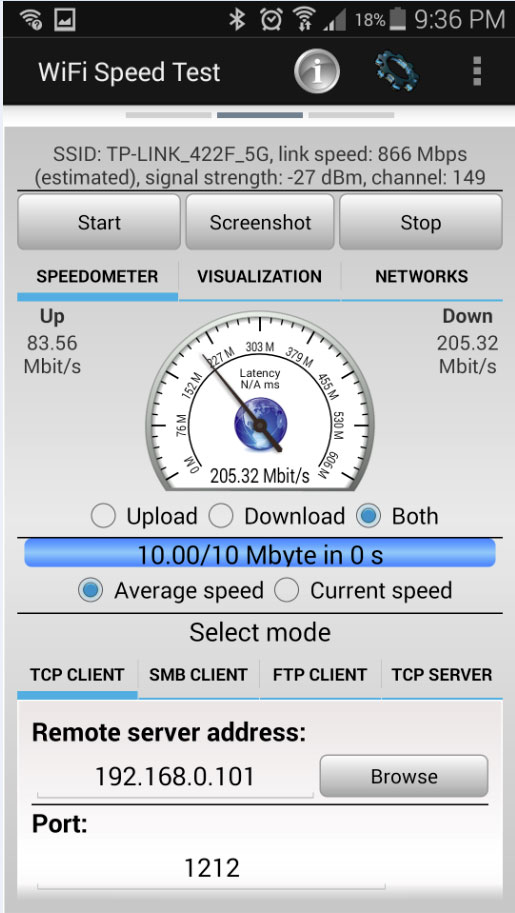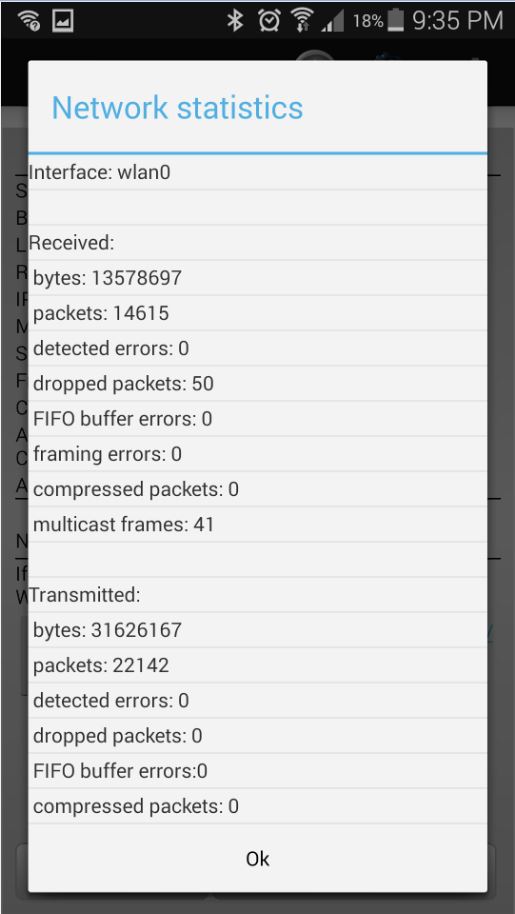 Another highlight of AC 2600 was that the connection and speed remained quite strong and I had a variety of devices connected that included the PlayStation 4, Xbox One, TiVO, Apple TV, iPhone 5S, Samsung Galaxy S6, D-Link Security Camera, Apple iPad 2 and a Toshiba laptop. Some of these devices used the 2.4Ghz bandwidth with the others on 5Ghz and we experienced a very strong and error free connection. We even managed to stream some 4K content to our Samsung TV which was quite flawless.
Unlike some of the competitors I've tested over the years, sometimes these devices "bomb" out when too many devices are connected and using too much bandwidth but after testing the AC 2600 for 3-weeks, we did not experience this at all and more importantly, it didn't need any reboots or have any crashes. I'll also mention the interface again which allows for both "basic" and "advanced" access. Basic is ideal for users with limited computer knowledge, whereas advance allows you to tweak all facets of the device.
Interface Screenshots
Final Thoughts?
The AC 2600 Wireless Dual Band Gigabit Router (Archer C2600) is an excellent router from TP-Link that gives great value for money for the user. It boasts an easy setup and comes with great customer support should you need it but for us, it came with everything we needed to install the C2600. In fact, we just needed the quick setup guide that had has up and running in just a few minutes. So if you need an excellent router with brilliant specs and the ability to connect a plethora of devices then the AC 2600 Wireless Dual Band Gigabit Router (Archer C2600) should definitely be on your radar.