Hardware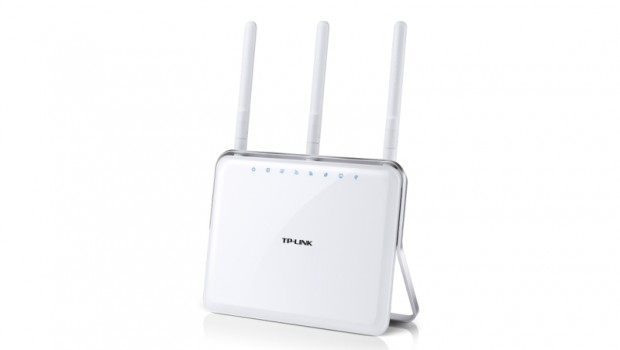 Published on September 11th, 2014 | by Admin
AC1900 Wireless Dual Band Gigabit ADSL2+ Modem Router Review
Summary: AC1900 Wireless Dual Band Gigabit ADSL2+ Modem Router has all the bells and whistles but more importantly works like a charm!
AC1900 Wireless Dual Band Gigabit ADSL2+ Modem Router
Company: TP-Link
Product: Router
URL: http://www.tp-link.com.au/products/details/?model=Archer+D9
Reviewer: James Wright
The AC1900 Wireless Dual Band Gigabit ADSL2+ Modem Router is an all in one product for your home or small office networking needs. Combining a ADSL2 modem, router and WiFi capabilities, users can experience uninterrupted internet or network access. More importantly for WiFi users, the product supports 802.11ac which is three times as fast as the 802.11n standard. Given that iPhone 6 is just around the corner, this is definitely the speed you want while accessing the internet.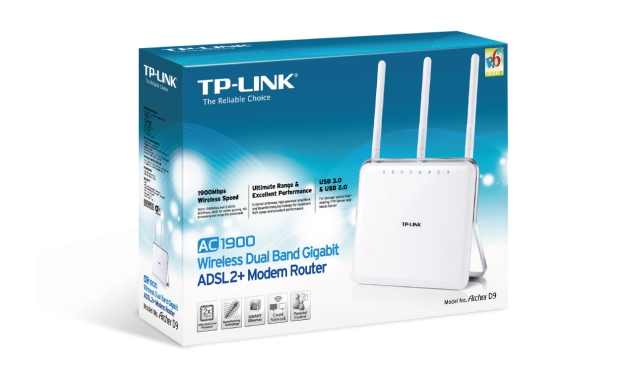 Features
Supports 802.11ac standard – the next generation of Wi-Fi
Simultaneous 2.4GHz 600Mbps and 5GHz 1300Mbps connections provide a premium wireless experience
Beamforming technology delivers a more targeted and highly efficient wireless connection
1GHz dual-core processor ensures no interruption when simultaneously processing multiple wireless or wired tasks
USB 3.0 and USB 2.0 – Share a printer locally and files & media with networked devices or remotely via FTP server
The AC1900 also supports a concurrent dual band system which means it incorporates both 2.4 and 5Ghz bands that allows for a combined bandwidth of up to 1.9Gbps. This means you can tailor your network to ensure that your high bandwidth products like your PlayStation 4 or FoxTel uses the higher band opposed to the 2.4Ghz connection. Another interesting feature of the AC1900 is that it supports Beamforming Technology which allows you to target where your WiFi connection may need an additional boost.
Contents
– AC1900 Wireless Dual Band Gigabit ADSL2+ Modem Router Archer D9
– External splitter (Optional)
– RJ-11 Telephone Cable
– RJ-45 Ethernet Cable
– Power Adapter
– Resource CD
– Quick Installation Guide
For those that like to share files or printing across networks, the AC1900 supports USB 3.0 and 2.0 to connect external devices such as USB sticks, hard drives and even printers. This means you can share files and printing across your entire network. It should also be noted that USB 3.0 can be up to 10 times faster than USB 2.0 which is another great benefit of this product.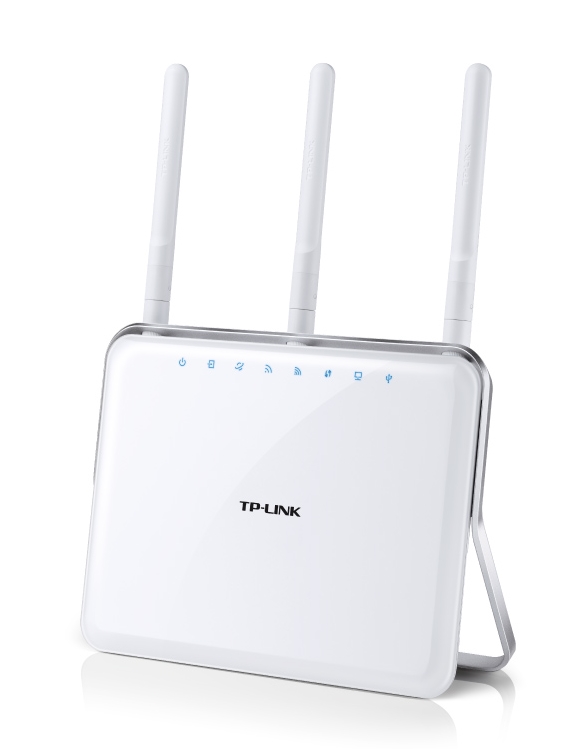 In terms of design, the AC1900 is a well designed product that has all its connections and switches conveniently placed. I also love the white colour of the product that would look perfect in any home or office. It should be mentioned that the antennas on the AC1900 are quite tall and this is used to increase your WiFi connection .
On the front of the AC1900 is the AP-Link logo that is in the middle and at the top of the device, there are a variety of LED's to indicate what the device is doing such as whether it's connected to the internet or if there are any issues.  On the side of the unit, there is a USB 2.0 port  while on the back, there is a USB 3.0 port, a WPS button, WiFi On/Off button, USB 3.0 port and four Gigabit ports, power switch and the power connector. It's all set out very well, especially the LED's on the front.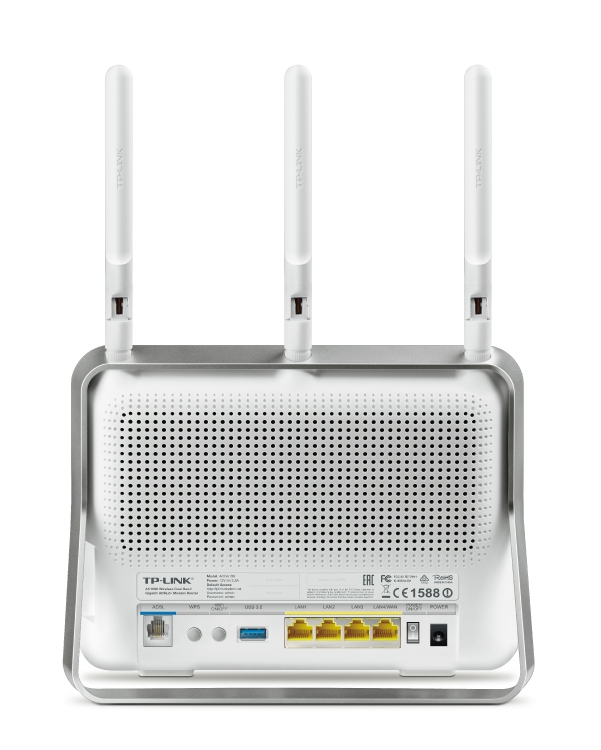 Installation of the AC1900 is quite easy and once it is powered, you simply connect it to your PC and then connect the phone cable. Although you can access the product directly via its web URL, the CD makes this job extremely easy thanks to its easy to follow wizard. Once installed, you can then tweak the product, see what is connected, check for updates and perform a plethora of other options for your network such as Parental Control and even IP-based Bandwidth Control. IP-based Bandwidth Control allows you to set limits on particular IP addresses connected to your network.
The wired connection through the AC1900 is faultless and compared to some other products that I've checked out for Impulse Gamer and another company, it's probably one of the best WiFi experiences that I've had the pleasure of testing. Given the layout of my house, I had the strongest WiFi connection for my PlayStation 4, TiVo and mobile phones ever. Another great element of the AC1900 is the easy setup of the printer and shared files. This allowed me to share movies, music and other data files by simply connecting my USB drive into the product. I also loved the printer sharing feature which gave everyone access to the printer.
Final Thoughts?
AP-Link have really outdone themselves with their latest ADSL2 Modem Router with WiFi capabilities. The product boasts a wide gamut of features that is extremely easy for the end-user. For advanced users, they can tweak the product for their network but for most, it is a one-step installation process that you can then forget about once all your devices are connected. It has a great design, excellent performance capabilities plus nifty little features like Guest Networks, Parental Control and the one touch WPS install. Given everything I've said in this review and with all the official features from AP-Link below, I really cannot fault this brilliant product!
Highly Recommended and the AC1900 Wireless Dual Band Gigabit ADSL2+ Modem Router gets our Editor's Choice Award for September 2014!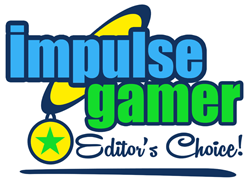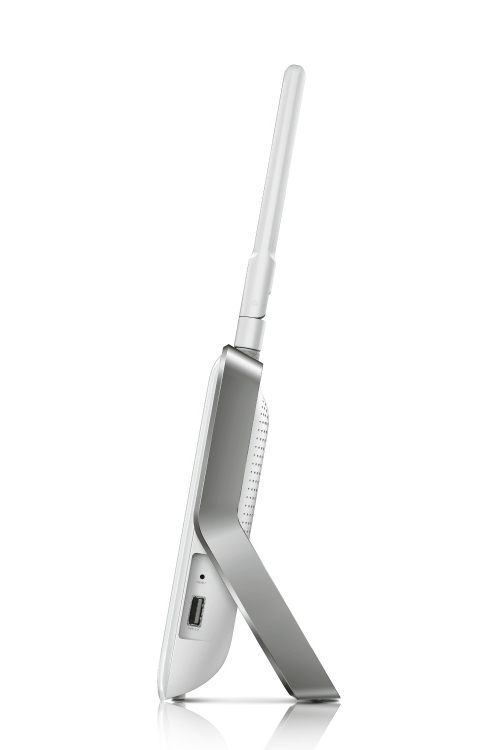 Features
Wireless and Wired Performance
Powerful 1GHz dual-core processor ensures no interruption when simultaneously processing   multiple wireless or wired tasks
Supports 802.11ac – The next generation of Wi-Fi, compatible with 802.11n
Simultaneous 2.4GHz 600Mbps and 5GHz 1300Mbps connections for 1.9Gbps of total available bandwidth
3 dual band detachable external antennas and high power amplifiers provide stable signals and optimal wireless coverage
Beamforming technology brings a more targeted and highly efficient Wi-Fi connection
USB 3.0 and USB 2.0 – Share a printer locally and files & media with networked devices or remotely via FTP server
Full shielded Gigabit ports ensure ultrafast data transfer speeds
Ethernet WAN (EWAN) offers another broadband connectivity option for connecting VDSL, cable or fiber modems
Control and Security
Guest Network Access provides secure Wi-Fi access for guests sharing your home or office network
Parental Controls allow parents or administrators to establish restricted access policies for children or staff
IP-based Bandwidth Control makes it easier for you to manage the bandwidth of devices connected to the router
SPI and NAT firewall protects end-user devices from potential attacks from the Internet
WPA-PSK/WPA2-PSK encryptions provide user networks with active defense against security threats
Ease of Use
Easy one-touch WPA wireless security encryption with the WPS button
Wi-Fi On/Off Button allows users to turn their wireless radio on or off
Easy Setup Assistant with multi-language support provides a quick & hassle free installation process
Built-in intelligent auto-detection automatically figures out which connection type to use in a flash
Others
IPv6 supported, meeting the demands for the next generation of the Internet