Films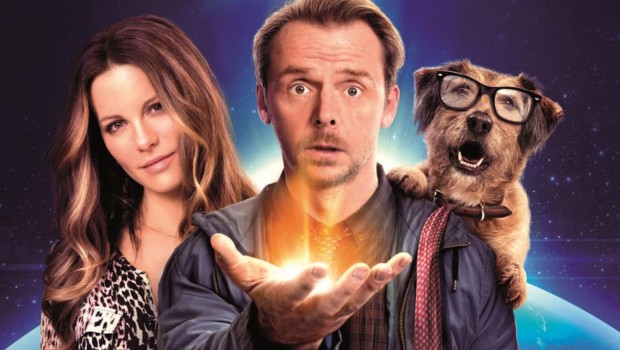 Published on November 21st, 2015 | by Curtis Mayfield
Absolutely Anything – Film Review
Reviewed by Curtis Mayfield M-H on 10th November 2015
Icon Film presents a film by Terry Jones
Written by Terry Jones and Gavin Scott
Produced by Bill Jones and Ben Timlett
Starring: Simon Pegg, Kate Beckinsale, Sanjeev Bhaskar and Rob Riggle
Music by George Fenton
Cinematography: Peter Hannan
Edited by Julian Rodd
Running Time: 85 minutes
Rating: M
Release Date: 19th November 2015
So the mighty Monty Python has reunited…kind of. In Absolutely Anything, a movie about a man who has the power to manifest any wish or command he desires, the Python boys all lend their voice talents to play CGI aliens. But they aren't the main focus here. The space beings are simply a plot device that pushes the character of Neil (Simon Pegg) into a crazy and coming of age adventure. So the story goes like this: a council of extraterrestrials stumble across the planet earth. They regard the planet and its inhabitants as the puny ants that we are and consider destroying us with a giant laser. Before they do all that they decide to give one sole human the power of God that will let said human do literally anything they want. If the human uses it for good then earth stays on. If the power is abused then it's goodbye to the big blue planet. This great responsibility falls onto Neil, a high school teacher who's a bit of a loser and has a crush on his downstairs neighbour Catherine (Kate Beckinsale). Already you can see where this is going. As Neil begins to realise what powers he has, the kooky adventure begins with him trying (and failing) to create the perfect life for himself. His poor choice of words gets him into trouble when he asks for things like the body of a great man but instead gets turned into Albert Einstein, or when he wishes that his best mate Ray (Sanjeev Bhaskar) had his own crush and worship him like a god, etc etc.
This is where the problem comes in for the movie. A lot of the themes here touch on some men's obsession with getting a woman to like or even revere them. At one point, Neil wishes he could see Catherine right at that moment and the floor becomes invisible so he can see her ironing her clothes without a top on. Basically the movie turns into a creepy version of Bruce Almighty with the idea that one ordinary man can literally ask for anything he wants. As for Neil's wishes coming true, they are pretty standard and boring. He wishes to be president, he commands that his breakfast be made, the dog poop clean itself up, the…..Zzzzzzz. Oh sorry. You get the picture though. But the best thing to happen to the plot and comedy of this movie is when the protagonist orders that his dog Dennis be able to speak. This is where the late great Robin Williams lends his voice talents to the film. Williams manages to steal the spotlight from the other unmemorable characters by getting the biggest laughs.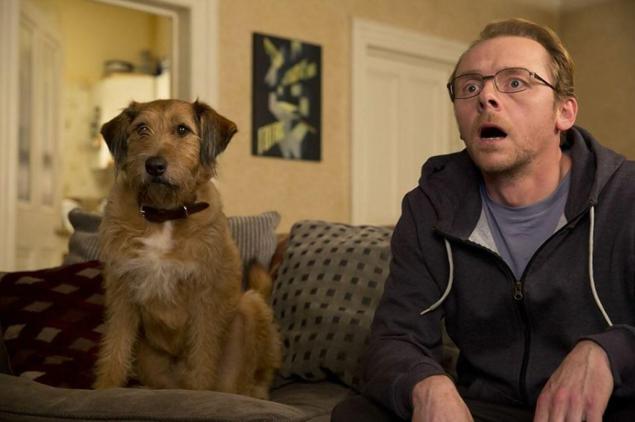 Other supporting actors include Rob Riggle who is slowly getting larger roles in movies but unfortunately not getting any decent ones. Riggle plays Grant, an army man who is a complete stalker and is obsessed with Catherine. This is where the movie lost me a little. Terry Jones has directed and co-written (with Gavin Scott) a movie that is filled with desperate men who look at women as a prized possession. None of this sits well in the end and just comes off super creepy and sad. The more memorable (and funnier) cameos come from Eddie Izzard who plays an uptight school principle as well as Joanna Lumley who plays a ferociously funny character that fits into her casting nicely.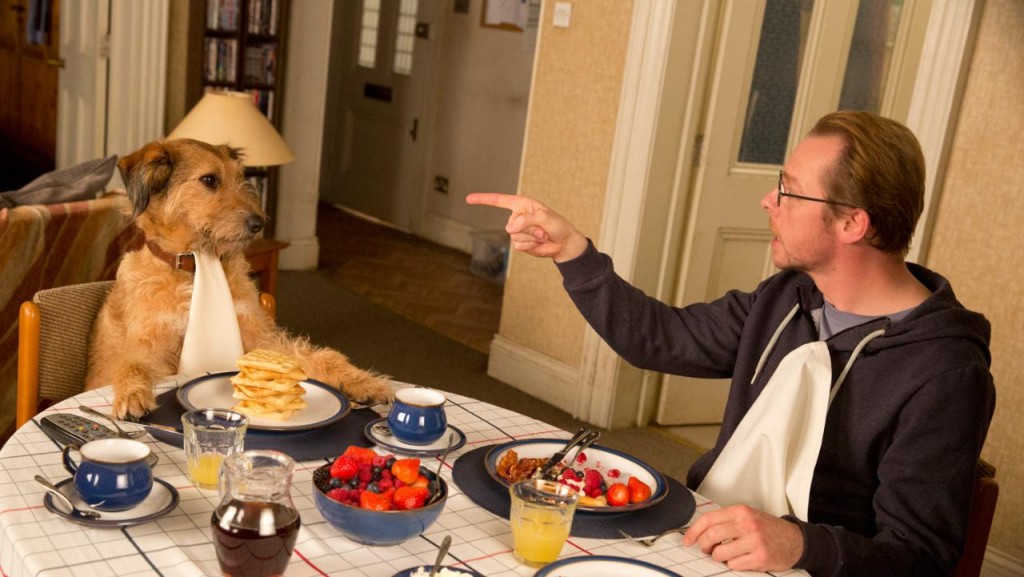 Look, overall Absolutely Anything is a silly movie that will produce some silly laughs and that's okay. This is why the gods gave us Monty Python. There are just a few downsides along the way. The most disappointing being that the "reunion" of the Python fellas doesn't really play out how you'd expect. Since they're all just voicing CGI aliens, there's none of that classic banter or chemistry we've seen in the TV shows or previous movies. But I guess in 2015 we'll take what we can get. As for Simon Pegg he proves again that he can be the leading man but this will not be marked down as a standout moment for the comedic actor. Kate Beckinsale is much the same handing in a decent performance but nothing noteworthy is put on display. That could be said for the whole cast and crew as well. Absolutely Anything is good for the 85 minutes it runs for and will make you laugh from time to time. It's just when you leave the theatre the whole experience will be forgotten quite quickly. The concept had so much potential to be a hilarious outing for all but sadly there isn't much of a payoff.
Summary: Absolutely Anything is a silly movie that will produce some silly laughs and that's okay.