Hardware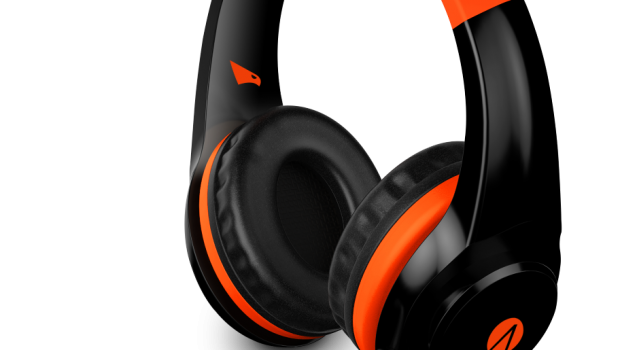 Published on July 15th, 2019 | by Admin
ABP Technology Announce Plans To Increase Presence in The Australian Market
Sydney, Australia – 15 July 2019: ABP Technology Ltd, a leading manufacturer and distributor of gaming audio and accessory brands STEALTH and 4Gamers has today announced its plans to ramp up its presence in Australia. Over the last two years, ABP made a significant investment in their customer service and product development team to create and deliver innovative and high-quality gaming accessories that appeal to every level of gamer.
ABP have also recently appointed SPEAK Communications to handle all its public relations activity and expand its reach with Australian gamers. The appointment will see SPEAK Communications handle ABP's execution of STEALTH and 4Gamers communications campaigns, media relations, events and influencer and partnership programs.
STEALTH and 4Gamers are currently stocked in EB Games and Big W stores nationally, with the company in advanced stages of discussion to expand into other stores in the coming months. Available from today, the key launch products from the company in 2019 include:
• 4Gamers PRO4-70 Stereo Gaming Headset: Combining powerful gaming audio headsets with stylish designs, the PRO4-70 GOLD Editions are gaming audio headsets for modern gamers, where personal style is just as important as performance. Compatible with the original PlayStation®4, PlayStation Slim and PlayStation Pro, the PRO4-70 Stereo Gaming Headset is available in four premium colours and finishes including: Rose Gold and the Rose Gold Abstract Edition. RRP: $49.99
• 4Gamers Twin PLAY N CHARGE Cables: Available in Black, White, Red and Blue the CHARGE Play and Charge Cables with Desktop Stand allows you to continue gameplay whilst charging your DUALSHOCK®4 Wireless Controller directly from the PlayStation®4 system. The Desktop Stand securely holds two DUALSHOCK®4 Wireless Controllers whilst charging and can be used for storage in between game play. The Desktop Stand has a smooth gloss finish complementing your PS4™ system. RRP: $24.99
• STEALTH XP – Hornet Multiformat Gaming Headset: The new and improved STEALTH XP-Hornet is a robust stereo headset designed to deliver high-quality chat and game sound simultaneously. It takes its name from the F/A-18, an all-weather plane designed as both a fighter and attack aircraft. RRP: $69.99
• STEALTH XP – Raptor Multiformat Gaming Headset: The new and improved STEALTH XP- Raptor mirrors the capabilities of its namesake, a surveillance jet capable of wreaking havoc in a firefight. A powerful stereo headset that sounds as deadly as it looks, the Raptor allows the gamer to stay aware of their surroundings whilst also providing intense high-quality audio. RRP $89.99
Sales Director Paul Carrington says, "ABP Technology is one of the UK's largest supplier of video game headsets and we are looking forward to emulating this success and taking the business to the next level in the Australian market. With our innovative technology and design, dedicated support on the ground, we have great aspirations in becoming Australia's leading gaming accessories provider."
ABP were recently proud sponsors of the 2019 MCV Pacific Awards "Winners Wall" and will continue looking into opportunities to support the local industry.
For more information please visit: www.stealthgaming.net or www.4gamers.net and be sure to follow STEALTH and 4Gamers on Facebook, Instagram and Twitter.