Comics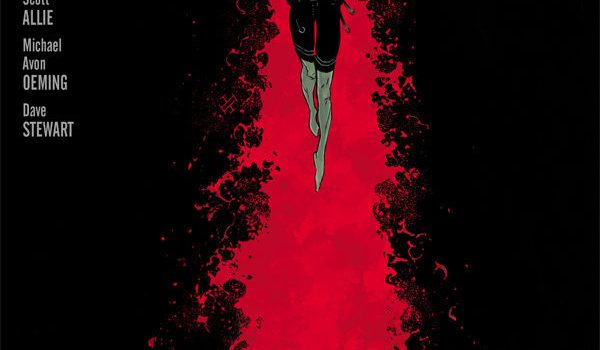 Published on January 17th, 2017 | by Chris O'Connor
Abe Sapien #8 The Land Of The Dead TPB Comic Book Review
Summary: Taking global folklore and mixing it together into the Mignolaverse... Ape Sapien The Land Of The Dead continues the fight against the paranormal, through the work of Abraham Sapien.
I'm learning that I don't need Hellboy himself to enjoy the wonderful world that Mike Mignola has created for the Bureau  of Paranormal Research and Defence, whether it's a new field agent or the ever trustworthy Abe Sapien… the world they inhabit and the adventures they get up to are all fascinating and engrossing. In this tale Abe dives into a cavern that would seem to be a portal to the Mayan Hell, what he finds there is somewhat a surprise.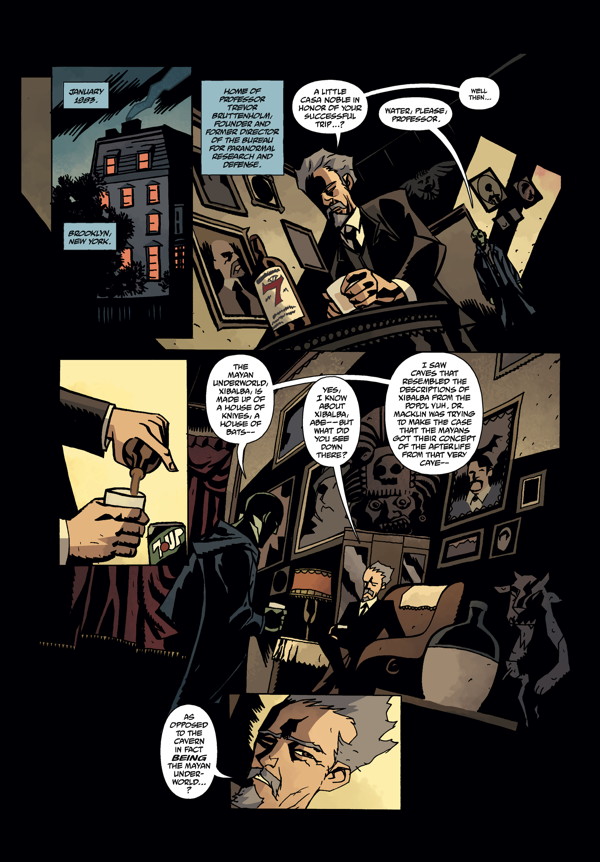 Writing
Mike and Scott continue to do that thing I love so much about the world of Hellboy and his colleagues, the tying in of the many different cultures and folklores from around the world to create a believable paranormal reality that hides behind the curtain of our everyday lives… but that is in fact the everyday life for those who work for the BPRD. This particular story draws from Mayan mythology to provide the paranormal starting point to Abe's adventure. I'm not as familiar with Mayan history but from what I know of western paranormal mythology and how closely Mike's works follow it… I would feel safe assuming that this indeed draws on Mayan beliefs you can find if you were to look into it… that is indeed a large part of the appeal to these stories and a great foundation to build upon for such a wonderfully realized comic world.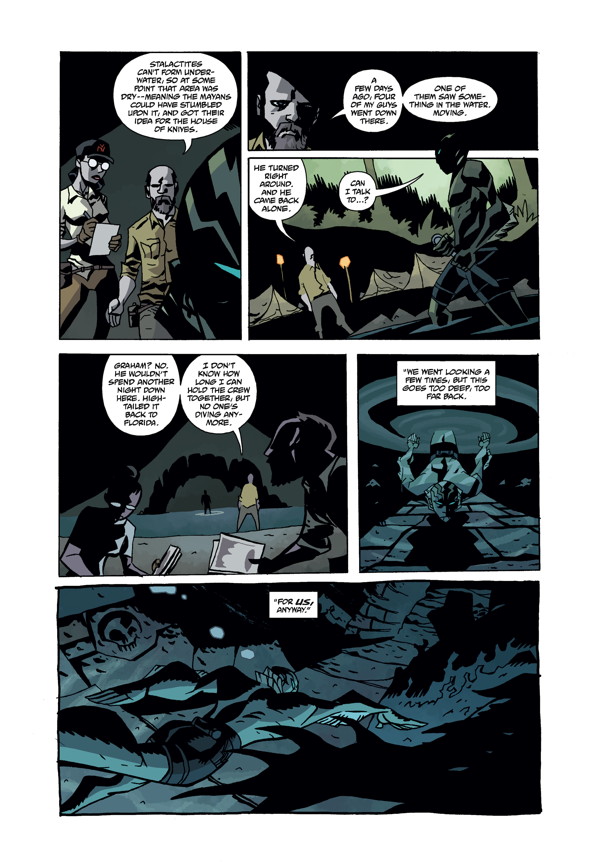 Artwork
It wouldn't be a Mike Mignola comic without his telltale artwork, that use of very solid shapes, sharp lines and minimalist but still expressive faces. Dave's colouring also helps to leave no doubt as to what comic universe you are in… the muted tones and subtle use of shading just draw you into this world and it's a comfortable place to return to time and again.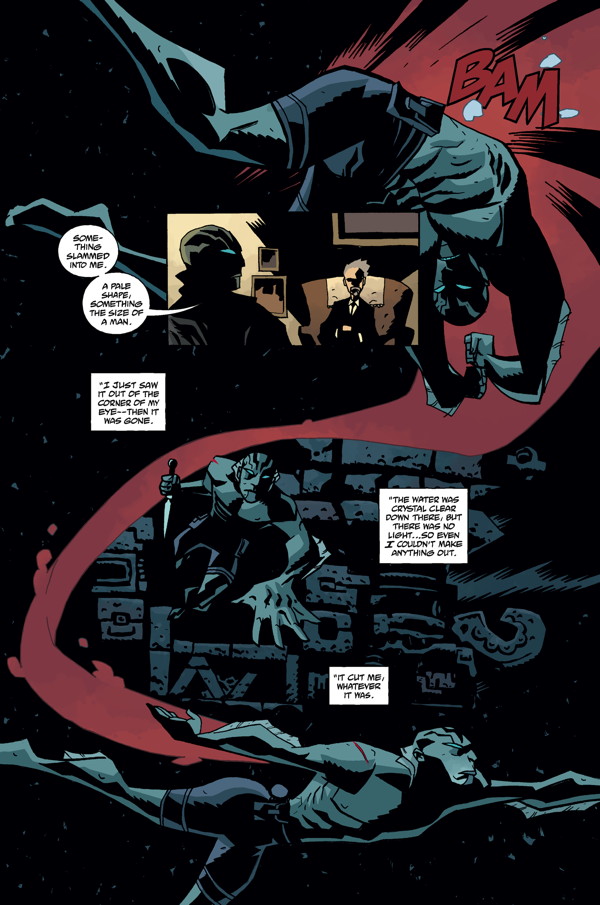 Final Thoughts
As mentioned in the intro… I'm quite happy to see what is going on in all corners of the BPRD's investigations. I joined this ride for Big Red but have found the extended family to be just as entertaining and they've drawn me in… I want to know more. The wonderful thing is, human history is full of so many occult and paranormal tales that there is a vast pool of material to draw from for future stories… that and the ability to be inspire by all the variety out there and to create something new that ties in to it all so naturally that it will simply extend that mysterious world that sometimes it's fun to think lies just beyond mortal understanding or perception.
Comic Details
Publisher: Dark Horse
Writer: Mike Mignola, Scott Allie
Artist: Michael Avon Oeming
Colourist: Dave Stewart
Cover Artist: Max Fiumara
Genre: Horror, Action/Adventure
Format: FC, 32 Pages TPB.
Release Date: 11th Dec 2013