News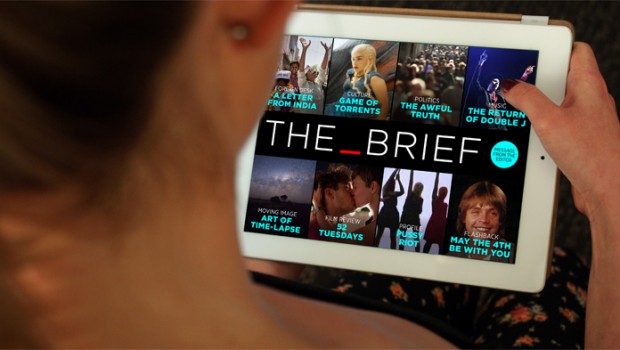 Published on July 29th, 2014 | by admin
ABC launches new apps for Android and The Brief app coming to Windows
The Australian Broadcasting Corporation (ABC) has released a new version of its flagship ABC app, which is available for the first time on Android tablets in addition to Android phone, iPhones and iPads.  It follows the launch of an Android version of the ABC's multi-media interactive magazine 'The Brief' earlier this month.  A Windows version of 'The Brief' will be released in August.
The ABC's Director of Innovation, Angela Clark, said: "We've been focusing on improving our mobile experiences and exploring new territory with innovative content experiments like 'The Brief'.  In today's release of Version 3.2 for our Flagship Apps it's the first time we've had a version for Android tablets."
Version 3.2 of the ABC Flagship app includes improved readability of articles, smoother swiping between sections and streaming of TV and radio programmes on mobile networks as well as Wi-Fi – with the option of restricting use to Wi-Fi only if required. Version 3.2 of the ABC app for Android and iOS is available from today. For iPhone and iPad it supports iOS 7 design.
The Brief brings audiences 'Stories of the Week' from the ABC, re-imagines ABC content from across radio, television and online into a rich multi-media experience developed specifically for tablets.  The project aims to break new ground and explore Australians fascination with tablets for lean back immersive and personal experiences.  The Brief is published weekly but readers can access up to three editions at a time.
This week in The Brief we explore the shadow of flight MH17, the cost of childcare, the Commonwealth Games and why they still matter, together with food, reading, photography and entertainment.
Clark added: "It's been a big year for smartphones and tablets and in addition to the proliferation of devices across all age groups we are also seeing an increased frequency of use of our apps, in the past three months alone monthly visits are up over 30% compared to last year.  It's Australian's obsession with keeping up to date with news and current affairs via their smartphones and tablets that is the primary driver."
To download 'The Brief' head to: abc.net.au/thebrief
To download the flagship ABC app head to: abc.net.au/app