Films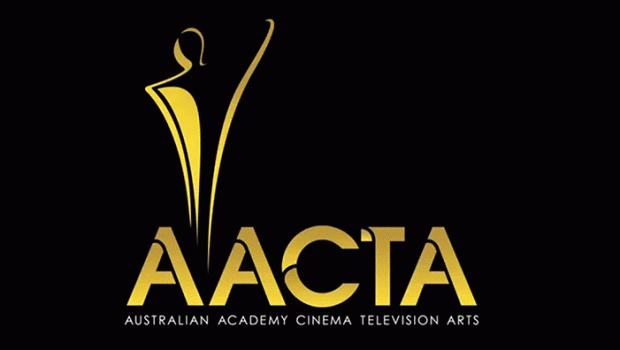 Published on August 26th, 2019 | by Damien Straker
AACTA Announces New Shorts + Web Fest
The Australian Academy of Cinema and Television Arts (AACTA) unveiled the jam-packed program for its inaugural AACTA Shorts + Web Fest presented by MINI, taking place from August 30 – 31 in Sydney at The Factory Theatre.
Hosted by THE FEED's Jan Fran, the two-day free event will feature screenings of Australia's top short films, documentaries, animations and web series; masterclasses with world-class web and short form creators; Q&A interviews with industry leaders,stand-up comedy; and opportunities to connect with Australia's biggest names in digital creation between sessions in the Festival Courtyard, filled with food trucks, pop-up bars and a live DJ.
Honouring Australia's most innovative creatives, the festival will screen a selection of films shortlisted for the AACTA Awards for Best Short Film, Best Short Animation and Best Short Documentary, including Madeleine Gottlieb's SNARE which gained international acclaim at SXSW, Toronto International Film Festival and Palm Springs International Film Festival; Stefan Bugryn's WAR MOTHERS: UNBREAKABLE which made its world premiere at Tribeca Film Festival earlier this year; and Gracie Otto'sDESERT DASH.
Amassing over 5 million views on YouTube, comedy sensation AUNTY DONNA's online series GLENRIDGE SECONDARY COLLEGE will screen, alongside episodes of Dylan River's ROBBIE HOOD, CANNESERIES winning web series OVER AND OUT, and five other productions shortlisted for the AACTA Award for Best Online Video or Series.
The two-day festival will culminate in special guests Danielle Cormack (PATRICIA MOORE, WENTWORTH, SECRET CITY) and Jake Ryan (THE GREAT GATSBY, WOLF CREEK, UNDERBELLY) announcing the nominees for each category.
Developed to nurture and support Australia's talented emerging short-form creators, the Shorts + Web Fest program includes a not-to-be-missed line up of inspiring and pragmatic industry panels and interviews offering unique insights from some of Australia's biggest online and short filmmakers including:
Masterclass in Web Series: Storytelling for the Internet: After a series of sold out Masterclasses in Web Series Creation across Sydney, Melbourne and Brisbane, AACTA again hosts this Masterclass again in 2019!  We'll take a deep dive into the art of delivering a story online and how these exciting opportunities and challenges differ from the traditional methods of television and film.
Short Film: From Beginning to Beyond: While short films can be stepping-stones to long form content, they exist as their own works of art and become a filmmakers calling card. Join Australia's award winning short filmmakers as they take you step-by-step through the process of producing your short film and discuss the world of opportunities once it's completed.
Short & Sharp: A quick series of Q&A Interviews positioned throughout the festival including Michael Cusak (DAMO AND DARREN, YOLO), Adele Vuko (SKIT BOX, OVER AND OUT), Christaan Van Vuuren (BONDI HIPSTERS, OVER AND OUT)and more of Australia's top short form creatives answering anything you've ever wanted to know about animation, web series creation, pitching your concept and more.
"I'm so thrilled to be hosting the inaugural AACTA Shorts + Web Fest so I can live vicariously through all of the ridiculously talented people who've made these straight-up awesome shorts." said Shorts + Web Fest Host Jan Fran. "Short films and web series are the perfect platforms for new, diverse and exciting voices, and I can't wait to showcase what some of Australia's emerging creators have come up with at the Fest. The day will also feature some insightful masterclasses, hilarious stand-up comedy and opportunities to hang out with other creators and fans! Tell your friends, tell your neighbours, tell your mother and come celebrate some of the most exciting content creators in Australia."
Shorts + Web Fest will also feature the live final of AACTA Pitch: Elevate, a national pitching competition designed to discover the most original and exciting ideas for globally focused, high-concept scripted series. Attendees will also gain valuable insight from our AACTA Pitch: Elevate judges in a Short & Sharp workshop to master The Perfect Pitch.
"The online space is an incredibly exciting new branch of the Australian screen industry with many emerging creators finding their voice through web and short form content and building loyal, global audiences to follow them through their careers." saidAFI | AACTA CEO Damian Trewhella. "From masterclasses and Q&A sessions to the opportunities to connect and collaborate with their peers, AACTA Shorts + Web Fest really does have something for everyone, from Australia's creatives to the fans and supporters of those creating this exciting new content we get to enjoy."
"Australia's rising creatives are true innovators and create new work with a sense of fun, something we truly value at MINI" said Alex McLean, National Marketing Manager of MINI Australia. "We are proud to present the inaugural AACTA Shorts + Web Fest. It's the perfect event to encourage and inspire emerging Aussie creatives and to build their screen careers and develop their own voices and followings."
Shorts + Web Fest is a free event. Everyone with an interest in short film and web series is encouraged to attend, however RSVPs are essential for each session via the AACTA website.
For further information and to register your attendance visit www.aacta.org/whats-on today!
All nominated short films will also screen in Brisbane on Monday 2 and Tuesday 3 September and in Melbourne on Tuesday 3 and Wednesday 4 September.
To stay up to date with the latest program announcements, follow AACTA on
Facebook: facebook.com/AACTAawards | Twitter: @aacta | Instagram: @aacta
THE SHORT FORM PRODUCTIONS SCREENING AT AACTA SHORTS + WEB FEST ARE:
 BEST SHORT FILM:
·         DESERT DASH
·         THE EGG
·         THE PROJECTIONIST
·         REBOOTED
·         SNARE
·         YULUBIDYI – UNTIL THE END

BEST SHORT ANIMATION:
·         ACCENTS
·         DELLA MORTIKA: CAROUSEL OF SHAME
·         JASPER
·         PINCHPOT
·         SOHRAB AND RUSTUM
·         SOLE

BEST SHORT DOCUMENTARY:
·         DEMONIC
·         HOME FRONT – FACING AUSTRALIA'S CLIMATE EMERGENCY
·         LOST RAMBOS
·         SAVING SEAGRASS
·         WAR MOTHERS: UNBREAKABLE
·         WOVEN THREADS

BEST ONLINE VIDEO OR SERIES:
·         AUNTY DONNA – GLENNRIDGE SECONDARY COLLEGE
·         CONTENT
·         KOALA MAN
·         LIFT
·         OVER AND OUT
·         ROBBIE HOOD
·         SARAH'S CHANNEL