Films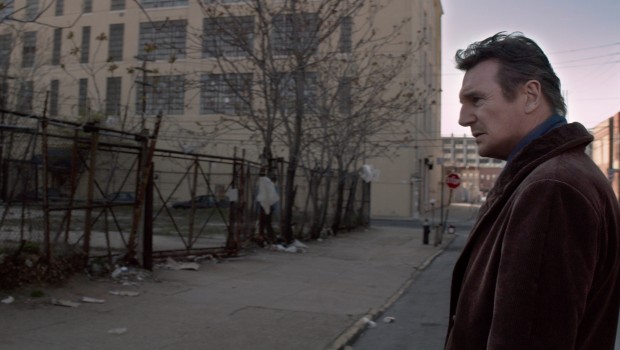 Published on October 15th, 2014 | by Damien Straker
A Walk Among the Tombstones – Film Review
Reviewed by Damien Straker on September 16th, 2014
Roadshow presents a film by Scott Frank
Produced by Danny DeVito, Michael Shamberg, Stacey Sher, Tobin Armbrust and Brian Oliver
Written by Scott Frank, based on A Walk Among the Tombstones by Lawrence Block
Starring: Liam Neeson, Dan Stevens, Boyd Holbrook and Sebastian Roché
Music by Carlos Rafael Rivera
Cinematography Mihai Malaimare, Jr.
Edited by Jill Savitt
Running Time: 114 minutes
Rating: MA15+
Release Date: September 16th, 2014
At the end of A Walk Among the Tombstones I wondered if there was a message or underlining theme to grasp and elevate this rather forgettable, violent crime film. There doesn't seem to be many layers to unearth in this dour and grizzled adaptation of Lawrence Block's 1992 crime novel. It is about a New York cop named Matt Scudder, who after a tragic shooting leaves the force and becomes an unlicensed private detective. After the initial shooting, the story shifts forward eight years and in this time Scudder has attended alcoholics anonymous. The film was written and directed by Scott Frank, an impressive screenwriter of the past, having penned scripts for the Elmore Leonard stories Get Shorty and Out of Sight and also Minority Report. These are fine crime films, especially the two Leonard ones, which have rich metatextual comedy and self-awareness offsetting the violence and crime. With Liam Neeson starring, the king of morbid in Hollywood, the mood here is bleaker and colder and not as much fun. He is reliably cast as Scudder but adapted long after the novel's release the character's traits are clichés: a figure of regret and bloodshed and a recovering alcoholic, making him sound like a former gunslinger from the Old West. In the visceral opening gunfight, Neeson with his long hair and trench coat could be riding on horseback such is the trigger-happy, right-wing vibe of his films. The most meta or playful the film becomes is when Scudder is pestered by a young black kid named TJ, played by former X-Factor contestant Brian 'Astro' Bradley, whose confidence and surprising touch for comedy steals scenes from right under Liam Neeson's nose. Not an easy task. Bradley assists him with a strange, vicious case where a drug dealer named Kenny (Dan Stevens) and his brother Peter (Boyd Holbrook) employ Scudder to help them find the men who kidnapped Kenny's wife and then killed her after paying the ransom money.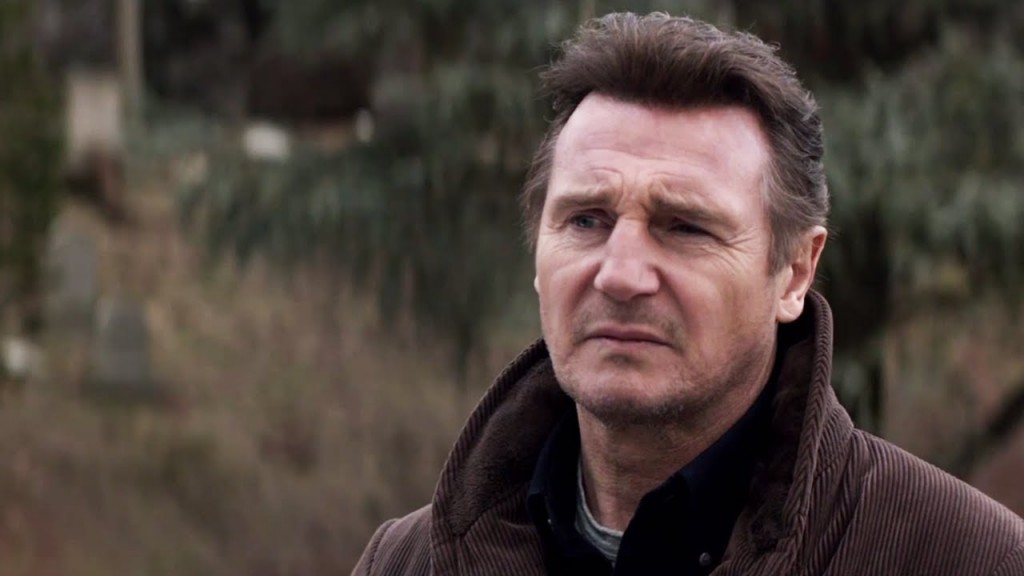 It is necessary to assert how Tombstones is not a Taken film, which is a good thing because Neeson's trademark series is a boring excuse for fascism, mass murder and xenophobia. This film is slower and more measured, driven by investigative work. Yet its energy levels are curiously low, particularly from the static camera and staging and reliance on exposition in the dialogue, which is rarely playful except when TJ references fictional detectives like Philip Marlowe. The most engaging moments are when Neeson takes scenes by the scruff of the neck and asserts his authority, mostly through the power of his voice. When he makes a phone call to the killers, Scudder changes the rules forcing them to uphold his demands in order to receive their money. If the story achieves any subtext in the search for these killers it is the underused idea of averting doomsday or an oncoming darkness, with newspapers in the film showing the imminence of Y2K and rising gun sales. It is also about Scudder seeing the control a child has over his own life, which encourages him to move towards redemption because of the violent accident still haunting him. Unfortunately, the final climax nullifies most meaningful impressions of the film. The plot and a final choice devolve into Taken-like levels of male scuffling and gore, amounting to a terribly conventional and unpleasant finish. Additionally, a religious voiceover juxtaposed against the violence uncomfortably echoes righteous vengeance, implying an angel of death. These are the ending's flaws which make the film seem routine and pointless despite promising individual moments and some solid pieces of acting. It would also be nice to see Liam Neeson smile more onscreen, perhaps in a romantic comedy someday.
Summary: There doesn't seem to be many layers to unearth in this dour and grizzled adaptation of Lawrence Block's 1992 crime novel.