Games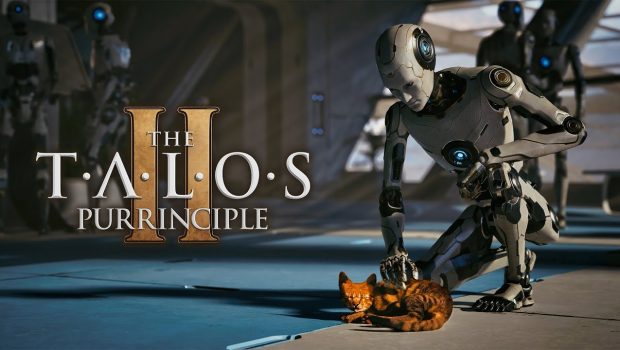 Published on November 13th, 2023 | by Admin
A tribute to the cats of The Talos Principle 2
The Talos Principle 2, Devolver Digital and Croteam's critically acclaimed puzzle game, has been bending minds and provoking thoughts for over a week now. Players love the beautiful environments, captivating story, intriguing mystery, and satisfying puzzles.
But they also love the cats. From the kitties prowling the streets of New Jerusalem, to the dearly departed feline friends memorialized in Milton's Rest, this is a game steeped in cat.
That's the inspiration for this new trailer focusing on the furriest members of the game's cast. It seems humanity's love of cats will endure long after we've abandoned our fleshly bodies.
But why do Croteam love cats so much? "They're not like dogs," say Talos Principle 2 writers Jonas and Verena Kyratzes. "They don't adore us automatically and unquestioningly, regardless of how we treat them. Cats are, in many ways, a mystery to us."
"As Alexandra Drennan, leader of the Talos Project says, humans have an innate need to unravel mysteries. Maybe we love cats so much, because they're the one mystery we've been unable to solve."
The Talos Principle 2 is available now on PC, PlayStation 5, and Xbox Series X|S. Jack into talosprinciple.com for more information.