Games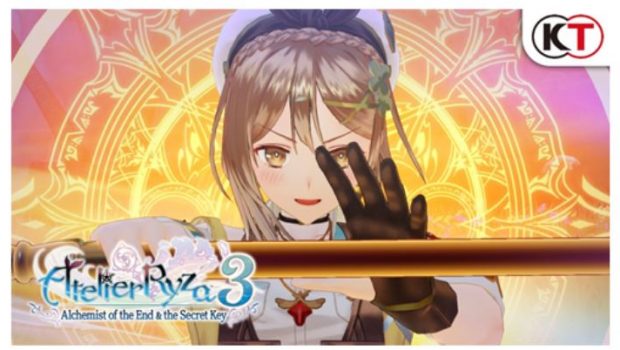 Published on March 27th, 2023 | by Adrian Gunning
A SUMMER OF ADVENTURE AWAITS IN KOEI TECMO'S ATELIER RYZA 3: ALCHEMIST OF THE END & THE SECRET KEY, AVAILABLE NOW!
KOEI TECMO Europe and developer GUST Studios send gamers on an epic adventure of friendship, heart, and secrets, as their highly-anticipated, magical JRPG Atelier Ryza 3: Alchemist of the End & the Secret Key is now available on Nintendo Switch™, PlayStation®5 Computer Entertainment System, PlayStation®4 Computer Entertainment System, and Windows PC via Steam®.
In Atelier Ryza 3: Alchemist of the End & the Secret Key, lead writer Yashichiro Takahashi, who delivered the script for the original Atelier Ryza game, returns to the franchise to deliver an unforgettable third chapter in the Secret series, a chapter that follows fan-favourite alchemist, Reisalin Stout, and her mischievous friends a year after the events of 2021's Atelier Ryza 2: Lost Legends & the Secret Fairy. The latest summer escapade finds Ryza and friends enjoying their peaceful lives on Kurken Island when they hear news that a mysterious group of islands have appeared in nearby waters. It turns out that these islands, known as Kark Isles, are having a negative effect on their homeland, so Ryza and her friends quickly set out to investigate. But when their investigation leads to an enormous gate deep within strange ruins, Ryza hears a haunting voice in her head that wants to lead her to the "Code of the Universe". Who is talking to her and what lies beyond the gate?
While uncovering the mysteries of Kark Isles, Ryza and her friends will explore four regions in a new "open field" – all explorable with seamless transitions as they set off discovering landmarks, hidden areas, wildlife, and even randomly occurring quests. The story progresses through encounters and discoveries in the field and even underwater as Ryza will be able to climb cliffs, zip line across the shore, and even summon a water beast to climb waterfalls! As players continues to explore the vast regions, their various discoveries will begin to tie in with the main story. Some wild animals can lead Ryza to treasure chests or provide materials, landmarks enable fast travel, and hidden areas in the field lead to unknown surprises!
Throughout the journey, Atelier Ryza 3: Alchemist of the End & the Secret Key reunites players with characters from previous games, as well as making new friends pivotal to the story. A total of eleven party members will be featured in this latest entry, one of the largest rosters in series history! As Ryza and friends continue their quest, they will also find mysterious keys that will aid them on their adventure. There are various types of keys that can be found and created, useful for exploration, synthesis and battle. Each key has a different effect, so players will want to try experimenting with them as the keys to unlocking the island's secrets are now in your hands.
To help celebrate the game's release, KOEI TECMO Europe revealed that DLC Pack 1 is now available for purchase. This unique collection features the "Endless Summer Splash" costume set, including 11 swimsuits (1 for each character). Additional DLC packs, including recipe expansion packs and the new explorable region of "Rosca Island" will also be available for purchase in the coming months either individually or through the Season Pass.
Atelier Ryza 3: Alchemist of the End & the Secret Key also features an Early Purchase bonus. Anyone who purchases the game within two weeks after launch will be able to download a special set of seven "Summer Look" costumes. These costumes may be available for purchase at a later date.
For more information on Atelier Ryza 3: Alchemist of the End & the Secret Key, check out the official site, Like us on Facebook, and Follow us on Instagram and Twitter.