Films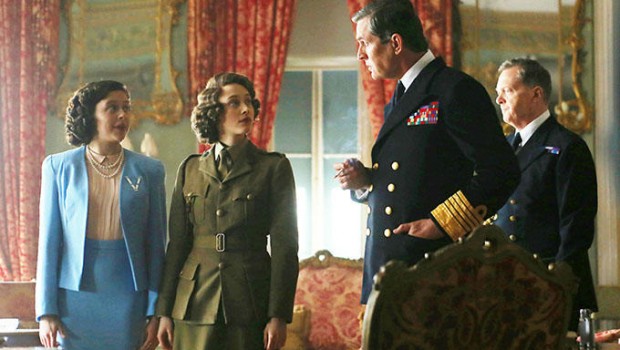 Published on May 14th, 2015 | by Nicki Newton-Plater
A Royal Night Out – Film Review
Reviewed by Nicki Newton-Plater on 10th May 2015
Paramount Pictures presents a film by Julian Jarrold
Produced by Robert Bernstein and Douglas Rae
Screenplay by Trevor De Silva and Kevin Hood
Starring: Sarah Gadon, Bel Powley, Emily Watson, Rupert Everett, Jack Reynor
Music by Laurence Dorman
Cinematography: Christophe Beaucarne
Edited by Luke Dunkeley
Running Time: 97 minutes
Rating: PG
Release Date: May 14th, 2015
Tremendous fun and wonderfully nostalgic, A Royal Night Out champions it's way to finding a terrific balance where it is respectful to those it portrays in the film as well as being charming and hilarious. In Buckingham Palace on V.E. Day 1945, the heir to the throne, Princess Elizabeth (Sarah Gadon) and her sister Princess Margaret (Bel Powley) watch with envy as London celebrates long-awaited peace with the end of World War II. The two finally convince their reluctant parents, King George VI (Rupert Everett) and Queen Elizabeth (Emily Watson) to allow them one night out on the town without the fanfare that typically follows them everywhere they go. What follows is a night of many adventures that neither of the princesses will ever forget.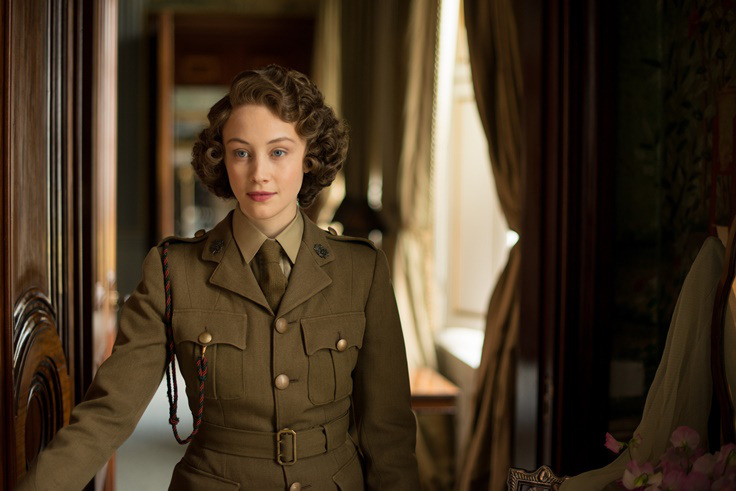 A Royal Night Out is a thoroughly enjoyable and very easy watch. While there is not a great deal of story, it is well and truly forgiven as a result of how much fun it truly is. The spots that the princesses find themselves in are a tad predictable, but as they are played out by such strong characters and reasonably original (as one has never seen the two princesses on screen in these situations before) it is accepted and enjoyed. What is so remarkable about the film and what director, Julian Jarrold and writers, Trevor De Silva and Kevin Hood should be commended for, is that it is fun and hilarious without being disrespectful to those involved. One can laugh at the misfortunes of Princess Elizabeth and the carefree and party girl edge that Princess Margaret possesses without feeling even a little bit guilty, which is good news for royalists.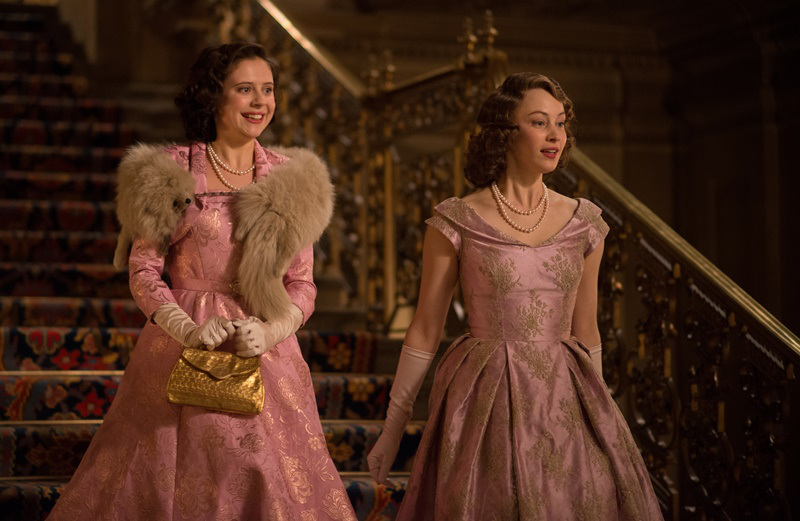 While what happens outside the palace walls in the film is fictional, it notion that the princesses were allowed outside to take part in London's peace celebrations is in fact true. In recent times, it is inconceivable how royal figures such as Prince William and Prince Harry could possibly not be noticed if they venture into the public (as has been seen thanks to the tabloids) as their images are so recognisable due to almost daily coverage on the television, in print and online and a more laid back attitude from their superiors to having them mix in society. In 1945, images of the princesses were seen more in print and it was unheard of for royalty to be socializing outside their class so the lack of recognition they receive is much more believable. One can only imagine that Queen Elizabeth II did in her younger years desire a moment of normality and it can be expected that many of the things she says in the film would not be far from the truth. Indeed, they are things that any member of the monarchy including those current younger members would desire and that is go wherever they want and be just another face in the crowd. Princess Margaret does also have similar notions, but when she states that this may be her only time to go out and have a good time, one cannot help but giggle knowing the party princess she was the earn the reputation of being in years to come.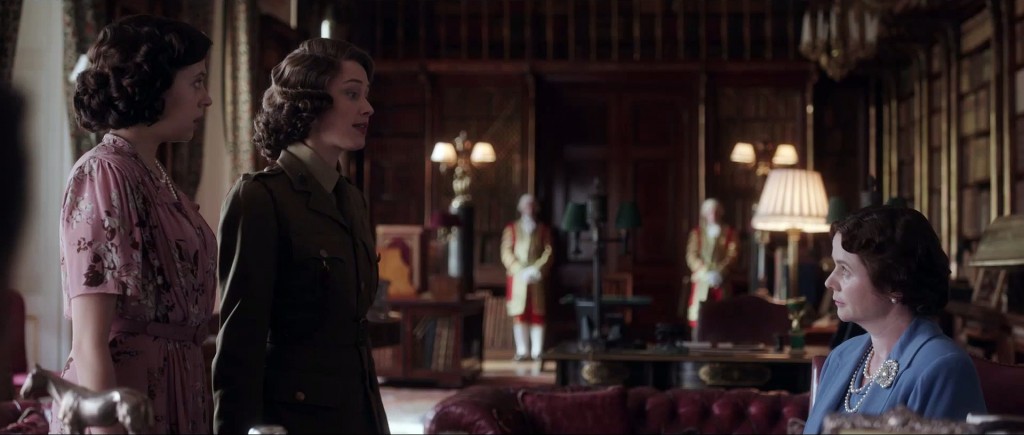 The film is also a wonderful piece of nostalgia and a fitting tribute to that night of celebration in London that will make many wish they were right there, although the film ensures that it's audience feels as though they are. The costume design by Claire Anderson is truly exquisite and the production design by Laurence Dorman very impressive. The film itself is not an overall emotional experience, but there are some scenes which are in fact quite emotional due to the design and direction. In particular the first look at the celebrations in Trafalgar Square is breathtaking and the dancing scene at Chelsea Barracks radiates freedom and happiness. The soundtrack is also a great deal of fun and fitting of a joyous party in 1945.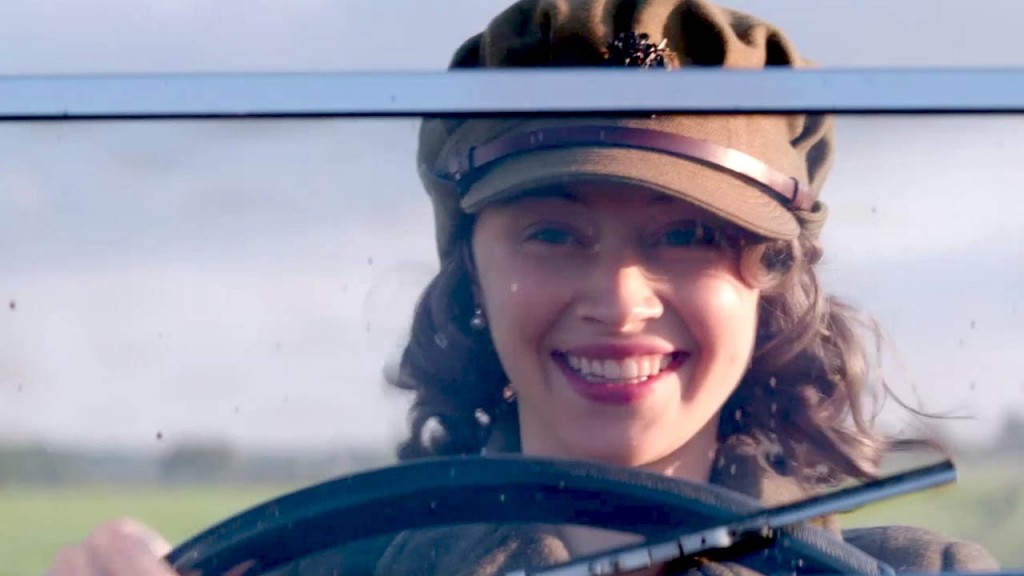 The two lead roles of Princess Elizabeth and Princess Margaret are ones that despite this being a comedy and slightly fictional come with extremely high expectations. It has been proven in the past that portrayals of royalty in film are very much hit or miss, but Sarah Gadon and Bel Powley do extremely well in the roles of the young princesses. Gadon personifies the young Queen Elizabeth II with the grace in which she carries herself and her desire to enjoy herself, but inbuilt inability to really let herself go. She is exceptionally strong in the role and has the presence that her character should on screen.
Bel Powley is an absolute riot and hilarious as Princess Margaret. Playing the 14 year old princess, she still has a playful childish charm that is mixed with her wish to be older. Her charming naivety is used as a source of humour and is the cause for many giggles throughout the film. Powley is an absolute delight. Emily Watson also does well and is the perfect embodiment of the regal mother. Rupert Everett is fine, but although he is regal in his approach, does not personify that particular king a great deal. A Royal Night Out is a great deal of fun and wonderful tribute to the royal family and their sense of duty. A treat for royalists and a party film like no other.
Summary: A treat for royalists and a party film like no other.