Collectibles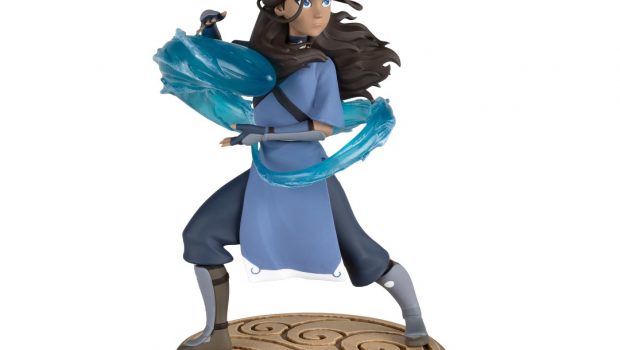 Published on May 3rd, 2022 | by Andrew Bistak
A NEW LINE OF HIGH-END 'AVATAR: THE LAST AIRBENDER' FIGURES COMING FROM DARK HORSE, NICKELODEON AND PARAMOUNT CONSUMER PRODUCTS THIS FALL
Dark Horse Deluxe, in partnership with Nickelodeon and Paramount Consumer Products, is proud to announce a new, high-end line of figures based on the hit animated series, Avatar: The Last Airbender. These deluxe hand-painted plastic figures feature fan-favorite characters showcasing their ability to manipulate one of four elements, also known as bending. The base of each figure features the symbol of their respective bending style. The first two figures of the line are the Katara Figure and the Zuko Figure.
As the last known Waterbender in her war-ravaged Southern Water Tribe, Katara held onto hope in a hopeless world until she discovered the long-lost Avatar. Now, she's a waterbending master who helped end the Hundred Year War and will always jump into harm's way to fight injustice.
As a young prince of the Fire Nation, Zuko was originally the bitter enemy of Avatar Aang and his friends. After much internal struggle, he realized it was his responsibility to end the Fire Nation's reign of terror. Now, as a lifelong friend to the Avatar and reigning Fire Lord, he strives to lead his people into a new era of peace.
The Katara Figure stands approximately 6" tall and the Zuko Figure stands at approximately 6.5" tall. They will retail for $59.99 each and are available October 26, 2022. They are available for pre-order at your local comic shop or at the retailers below!