Games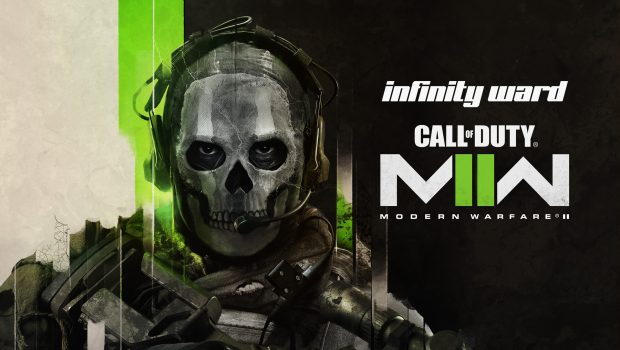 Published on June 9th, 2022 | by Andrew Bistak
A new era for Call of Duty begins on 28 October with Modern Warfare II
The sequel to the record-setting Call of Duty: Modern Warfare is almost here. Call of Duty: Modern Warfare II will kick off a new era for the franchise when it releases worldwide on Friday, 28 October. Witness and experience what made Task Force 141 the iconic and legendary squad that it is, as the action picks up following the harrowing and breathtaking events of Call of Duty: Modern Warfare.  
Developer Infinity Ward has left no stone unturned to create a new heart-pounding experience for all players. 
This state-of-the-art experience is set to reshape the famed series and appeal to both current and new Call of Duty players everywhere:
Modern Warfare II releases 28 October globally
Call of Duty: Warzone 2.0 launches later this year
One unified game engine across the franchise beginning with Modern Warfare II and Warzone 2.0
Call of Duty is coming back to Stream, alongside Battle.net
Campaign and Special Ops
Task Force 141 faces its greatest threat yet – a newly aligned menace with deep, unknown connections. Set to be an incredible experience on numerous levels, the game will offer offshore sieges with underwater combat; all-out explosive assaults from 30,000 feet; and high-stakes and low-profile stealth missions. Modern Warfare II will see the return of iconic squad members Captain John Price, Kyle "Gaz" Garrick, Simon "Ghost" Riley, John "Soap" MacTavish and new team member, Colonel Alejandro Vargas.
Multiplayer: Next Generation Innovations
Pre order and drop into Call of Duty: Modern Warfare II multiplayer at launch to unleash multiple base weapons, explore a wider range of maps and modes, meet an international cast of operators, and more. The first to fight will be best prepped for an incredible post-release calendar which will include massive amounts of free post-launch content drops in new maps, modes, and blockbuster special events.
Battle Pass and 50 Tier Skips
The ultimate weapon is team, and great teams need the right tools for the toughest missions. The Red Team 141 Operator Pack and FJX Cinder Weapon Vault are great foundations for a solid first strike, but as the battle continues, a reload of content doesn't hurt. Vault Edition holders will receive the Season 1 Battle Pass and 50 Tier skips for free.
Ghost Legacy Pack
Vault Edition owners won't just be well prepared for the new era, this special edition also offers 20+ free items for Modern Warfare and Warzone via the Ghost Legacy Pack, including 12 Operator Skins and 10 Assault Rifle Weapon Blueprints, all of which are from the same weapon family. This instant-unlock collection is great for those looking to dive into the sequel's predecessor and play the current Warzone with one of Modern Warfare II's greatest heroes.
All Modern Warfare II pre-orders also provide early access to the game's upcoming Open Beta. This pre-release version of the game will give you an advanced look into the game's Multiplayer, including maps, modes, weapons, and other features.
Watch the Modern Warfare II Global Reveal Trailer: https://www.youtube.com/watch?v=2CptIvTNGgg
Full Announcement Blog: https://www.callofduty.com/blog/2022/06/call-of-duty-modern-warfare-II-announcement-release-reveal
Pre Order-Blog: https://www.callofduty.com/blog/2022/06/call-of-duty-modern-warfare-II-preorder-benefits-details