Comics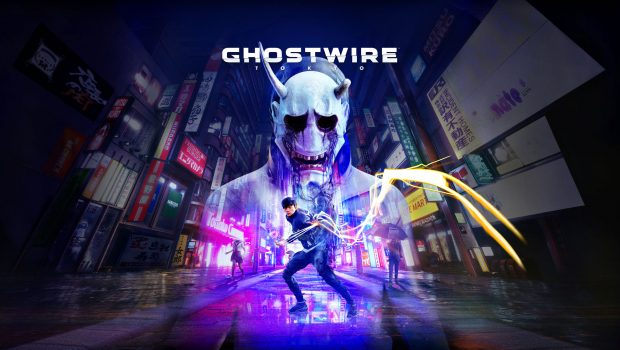 Published on March 25th, 2022 | by Alex Novus
A NEW AGE DAWNS – GHOSTWIRE: TOKYO RELEASES WORLDWIDE
Today, Tango Gameworks and Bethesda Softworks are excited to announce Ghostwire: Tokyo is now available worldwide on PlayStation®5 (PS5™) and PC.
In Ghostwire: Tokyo, the city is overrun by deadly supernatural forces and a poisonous fog that causes Tokyo's population to vanish in an instant. This one-of-a-kind journey challenges you to master the mystical arts of Ethereal Weaving while working to defeat the menacing Hannya and his followers, the Visitors, who have invaded Tokyo. These supernatural entities roam the stunning world of Ghostwire, creating a scintillating atmosphere that is a love letter to Tokyo, its curiosities, and secrets.
Ghostwire: Tokyo transports you to an intriguing world filled with characters from Japanese legends, folklore, and tales. These stories have inspired many of the unusual creatures you will encounter, giving Ghostwire a true-to-Tokyo flavour. Crafted by the inventive minds at Tango Gameworks, you will traverse Tokyo's ultra-modern cityscape, discover iconic landmarks, and uncover secrets hidden throughout it.
Those who want to dive deeper into the world of Ghostwire can do so with Ghostwire: Tokyo – Prelude, available for free on PS5, PS4, and PC. In this exciting visual novel adventure, you will join the mysterious KK and his team of supernatural detectives as they investigate an unusual disappearance. However, along the journey you'll stumble upon something even more sinister. Choose different interactions with KK's associates to piece together their stories in Ghostwire's unique prequel.
Ghostwire: Tokyo is available now for PS5 and PC. For more information and news, stay tuned to our official website and follow us on Twitter, Facebook, Instagram, and YouTube.