Films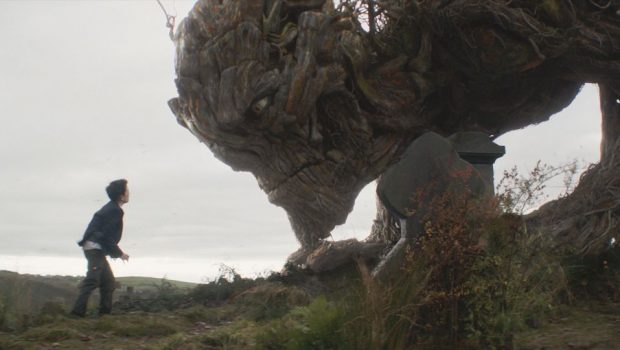 Published on July 28th, 2017 | by Curtis Mayfield
A Monster Calls – Film Review
Reviewed by Curtis Mayfield M-H on the 18th of July 2017
Entertainment One presents a film by J. A. Bayona
Written by Patrick Ness
Produced by Belén Atienza, Mitch Horwits & Jonathan King
Starring: Sigourney Weaver, Felicity Jones, Toby Kebbell, Lewis MacDougall & Liam Neeson
Music by Fernando Velázquez
Cinematography: Óscar Faura
Edited by Bernat Vilaplana & Jaume Martí
Running Time: 108 minutes
Rating: PG
Release Date: the 27th of July 2017
On paper A Monster Calls seems like it could have been a children's movie from the 1980s. There's a teen male protagonist, who's facing adversity in his life (school bullies, an overbearing grandmother) and no friends in site. To help deal with his problems he's assisted by a giant tree monster who visits him every night demanding to tell three stories in exchange to help the young man. But what places this coming-of-age story in a separate category is a large number of aspects. What our central character Conor (played by Scottish actor Lewis MacDougall) is facing goes way beyond what any other young adult movie could possible handle.
Conor suffers from a reoccurring nightmare where his mum (played by Felicity Jones) is about to be sucked into the earth during a devastating earthquake. Conor holds onto his mother's hand for as long as he can but can never hold her grip while they both scream out in terror. These horrible dreams that plague him come from his real life fear of losing his sole parent as she is fighting an uphill battle against cancer. MacDougall is tiny in stature but plays his character with some much pent up anger and fear that he can be heard and seen from miles away.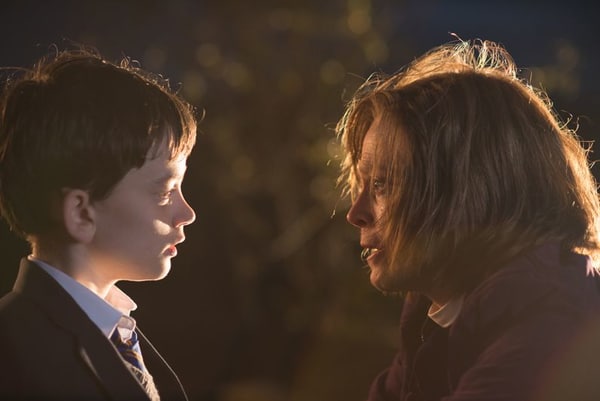 What eventually replaces his nightmares is a great big tree monster that's made up of twisted tree roots and hardened branches. His voice is played perfectly by a gravelly Liam Neeson who crashes through the child's bedroom wall with demands of Conor listening to three of his stories on three separate nights, then on the fourth Conor must tell the enormous wooden creature "a truth" or face the fire inside the monster's belly. Have I lost you yet? I hope not because this movie is quite a gem and gets a top grade for being original (even if it is an adaptation of a Patrick Ness novel). The storyline is actually quite predictable for any conscious adult watching this but it's the movie's aesthetic that makes it so enjoyable to watch.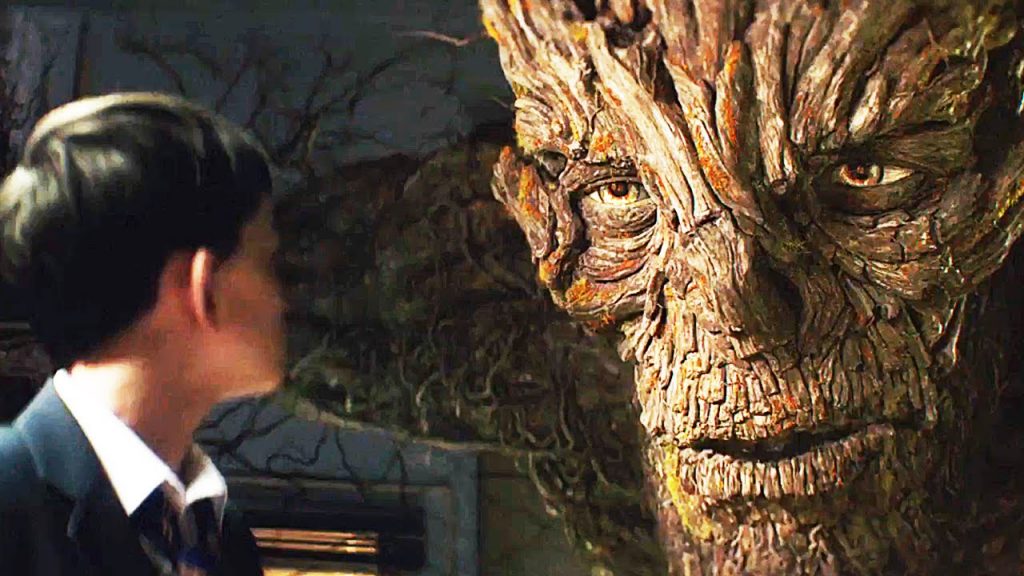 Each time the monster tells Conor a story about a wicked queen or an ancient apothecary there's a beautiful animation that comes to life and takes over the screen. It's also quite charming to see the live action characters interact in the beautiful English countryside, even if they are all grieving the inevitable death of a loved one. And that's what the crux of A Monster Calls is about, grief. Conor has the weight of the world on his shoulders, even when his lovely mother attempts to gently guide him to the realisation that she isn't getting better and he will have to live a life without her. The monster has the same goal of getting this tiny, fragile boy to understand that life is filled with pain sometimes, though he has more of a heavy handed (literally) approach to this.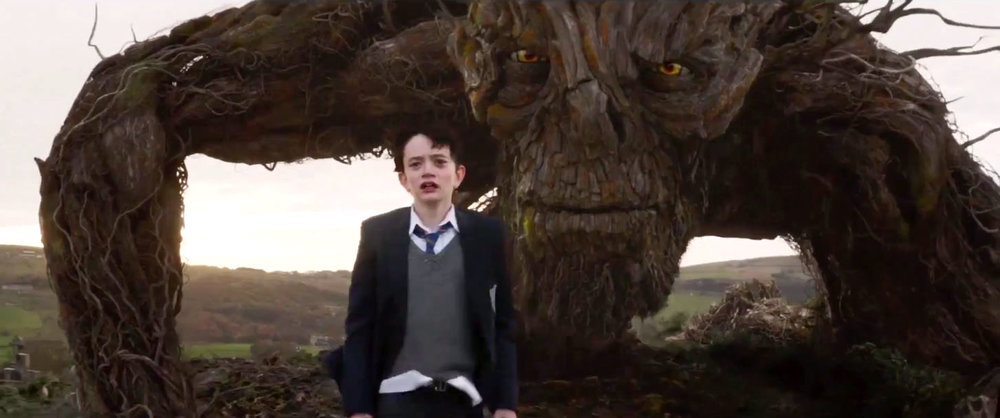 MacDougall plays the main role with years of experience that a veteran actor would have but all at the age of 15. His performance is extremely engaging, so much so that he blows Sigourney Weaver off screen, though she does put in a great English accent and stands her ground as a no-nonsense grandmother. Patrick Ness is also brought on as screenplay writer to put his novel onto the big screen and that choice pays off nicely. Ness created these characters so it's only fair that he and Spanish director J. A. Bayona navigate Conor's denial, pain, anger, fear and grief onscreen. Be warned that this movie will make you cry and if it doesn't then the bad news is you have no soul. It's the beautiful moments of happiness that will cause some tears to drop.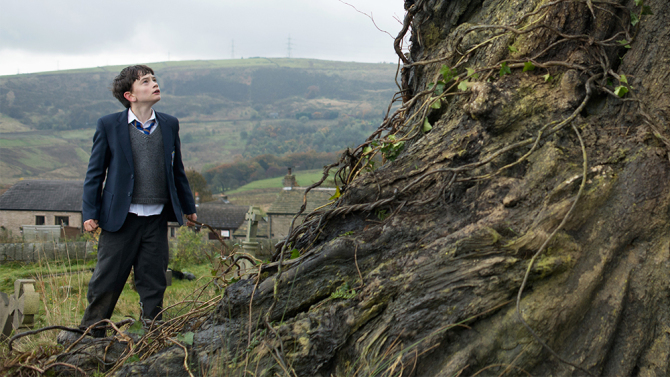 We see Conor being taught how to express himself through art and drawings by his art school dropout mum and later Conor draws amazing sketches as a way of coping with (or denying) his mother's illness. A Monster Calls draws on our familiar childhood feelings of wanting an invisible helper, someone who is big and strong and can teach us fearlessness all while we're facing what seems like an impossible grown up world. Though the monster is far from kind and acts like an older family member dishing out tough love to our very sensitive main character. Though the creature can be delicate at times, he chooses to be loud and menacing, crashing through buildings and smashing whatever's in his way, which is most definitely a representation of teenage frustration and anger with the world. Plus who wouldn't want Liam Neeson helping us through a heartbreaking situation.
Summary: Be warned that this movie will make you cry and if it doesn't then the bad news is you have no soul. It's the beautiful moments of happiness that will cause some tears to drop.