Games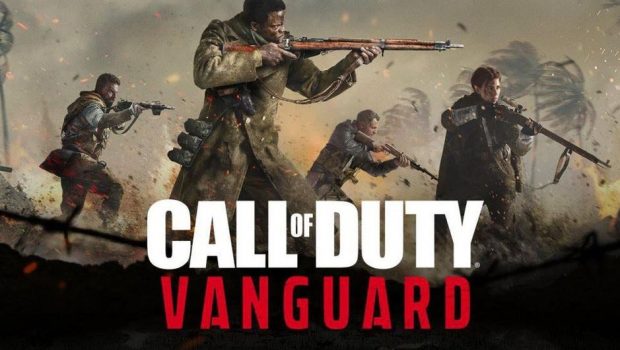 Published on June 23rd, 2022 | by Admin
A major score: Call of Duty: Vanguard and Warzone Season Four now live!
Call of Duty: Vanguard and Warzone Season Four: Mercenaries of Fortune has arrived, and only the most capable of Operators stand to come out on to. To do that, they'll need the right tools for the job…
To kick off this new season, the High Moon Studio's new map — Fortune's Keep — takes over Warzone as the featured Resurgence experience, splitting time with Rebirth Island to give tactically minded Operators a new battleground to discover and master. Season 4 also brings with it significant changes to Caldera: a reduction in foliage and visibility improvements, a reintroduction of a memorable point of interest in Storage Town, other point of interest updates, and several new items, including the return of keycards for new bunkers.
Furthermore, the Mercenaries of Fortune Battle Pass is available now and features 100 Tiers of new content to earn and two dozen free items throughout:
Two New Free Functional Weapons – Wield Vanguard's first Akimbo-capable SMG with the Marco 5 and support your team with suppressive fire using the UGM-8. Each offers its own advantages along with a wealth of customisation via Gunsmith.
25 Free Items – Including Weapon Blueprints, Charms, Calling Cards. Gear up with new items including the Legendary Weapon Blueprints "Shallow End" and "Crystal Cut," plus equippable Charms like "Cosmic Discus" and "Mr. Inspector." Highlight your Player Profile with the animated Calling Cards "Within the Storm" and "Ashes of Dust." Earn these and more, just by playing.
Skip Double-Digit Tiers with the Battle Pass Bundle – Purchase the Battle Pass Bundle to immediately skip ahead Tiers, unlocking a quarter of the Battle Pass while providing full access to all 100 Tiers plus a Bundle-exclusive Legendary Captain Butcher Operator Skin.
1,300 Total COD Points – Get 300 free COD Points within the Battle Pass System, plus 1,000 more to unlock across the full Battle Pass.
Season Four sees Carver Butcher himself enter the fight, along with Task Force Immortal:
Carver Butcher – The inimitable Captain Butcher served in the British Army during Operation Devon. There he witnessed resistance fighters in action, inspiring him to find and recruit his own Special Operations Task Force.
Callum Hendry – Show-off in nature with an unwavering spirit, Callum quickly climbed the ranks of the British Army to become a recruit trainer. Currently, he is the seasoned trainer for all SOTF agents.
Ikenna Olowe – Strategically focused from a young age, as a child in Nigeria he excelled at chess quickly surpassing his teachers and grew strong studying Gidigbo. Now, Ikenna is a balanced battlefield engineer and strategic grand planner, knowing when to build and when to demolish.
Additionally, Call of Duty: Vanguard Zombies receives a major update:
As part of Mercenaries of Fortune, in Call of Duty: Vanguard Season Four Zombie fanatics can head back to a reimagined Shi No Numa in a classic round-based experience. The mission? Build the wonder weapon, find the relic, and expose the hidden horror of Kortifex's past.