Games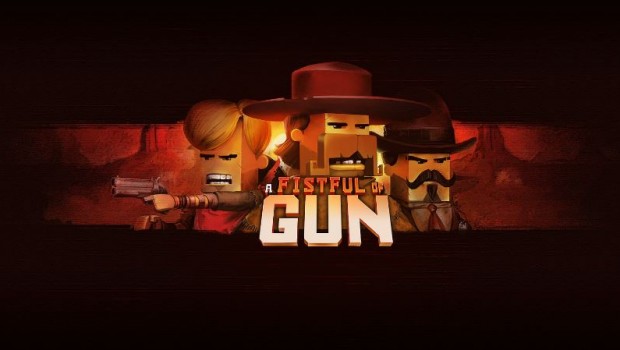 Published on September 25th, 2015 | by admin
A FISTFUL OF GUN COMES OUT GUNS BLAZING ON PC
– Rustle Up Some Friends for Nine-Player Co-Op –
New Zealand – Outlaw developer Farmergnome and cow-tipping publisher Devolver Digital have released the nine-player co-op western opus A Fistful of Gun on PC via Steam, GOG, and Humble [fistfulofgun.com]. Players quick on the draw can grab A Fistful of Gun for 15% off the $12.99 price during the launch week or while supplies last – you never know.
Hopeful vigilantes can select from eleven unique playable gunslingers and seek their revenge on evil railroad baron Clayton Boon as a lone wolf or with up to eight other bandits in local and online co-op. Master the specialized controls of each character, collect gold from fallen foes to purchase upgrades, and imbibe a bit of liquid courage and unleash a tornado of lead across the dusty plains.
"It has nine-player co-op so you nerds better make about eight more friends than you have now," said Devolver Digital CFO Fork Parker. "That's what the kids call a sick burn."
A Fistful of Gun launches with the most frantic, untamed content this side of the Mississippi. Noble gunslingers and yellow-bellied cowards can join together to battle through the epic story mode, a frantic arcade mode, and the white-knuckle versus modes. Heck, with some luck you and your mangy gang of misfits might even unlock one of the secret modes…
For more information about A Fistful of Gun and developer Farmergnome please visit fistfulofgun.com and follow @Farmergnome on Twitter. Just ask for Pete.