Films
Published on March 27th, 2018 | by Damien Straker
A Doggone Adventure – Synopsis and Trailer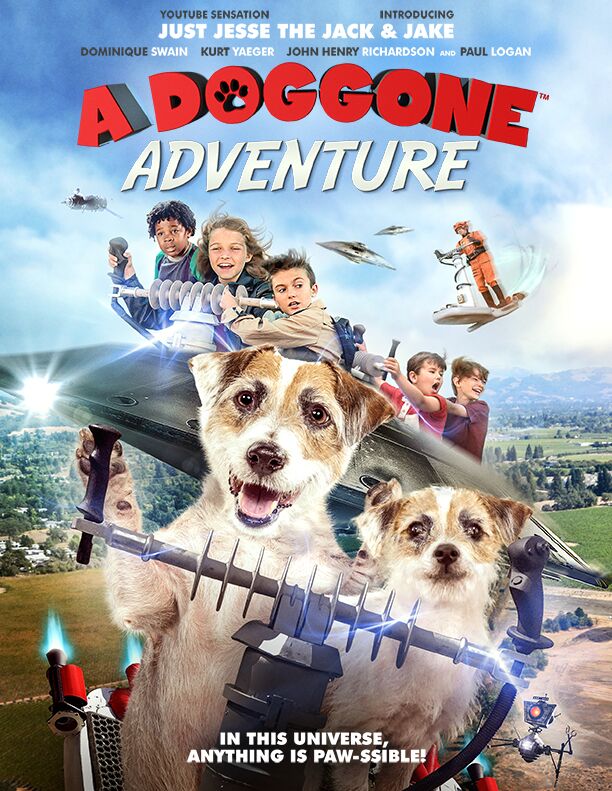 Vision Films and Team 5 Entertainment are proud to present the new, exciting family film, A Doggone Adventure. Directed by Tony Randel​, this movie will be the final instalment in the trilogy starring everyone's favourite Jack Russell terrier, "Just Jesse the Jack"​ and introducing for the first time his baby stage brother, Jake​.
Starring Kurt Yaeger​ (Sons of Anarchy), Dominique Swain​ (Face/Of ), Paul Logan​ (Days of our Lives), Walker Mintz ​(This is Us), Jayden Hedden​ (A Doggone Hollywood), Jonathan Tysor​ (Nessie and Me), Sydney Thackrey ​(A Doggone Christmas), Dilan Patton ​(Wizard of Youth) and internet sensation Just Jesse the Jack (A Doggone Christmas), A Doggone Adventure will be available on DVD and VOD on Tuesday March 20, 2018.
The canine hero from A Doggone Hollywood and A Doggone Christmas, Murphy ("Just Jesse the Jack"​) enlists a group of junior detectives and their dad, host of a popular TV show (Kurt Yaege​r), to help them unravel the mystery behind Murphy's telepathic talents. But things get even more mysterious when they find themselves entangled in a world of UFOs, futuristic sky sleds and unscrupulous secret agents.
A Doggone Adventure will be available March 20 on Digital for an SRP $4.99 – $9.99 Rent or Buy across all platforms and to Buy on DVD for $12.99.